David Miliband has revealed who he's voting for in the General Election ... and unsurprisingly it's Labour.
Sharing a picture of his postal ballot envelope on Twitter, Ed Miliband's brother and one-time political opponent said he was "proud" to have voted for the party.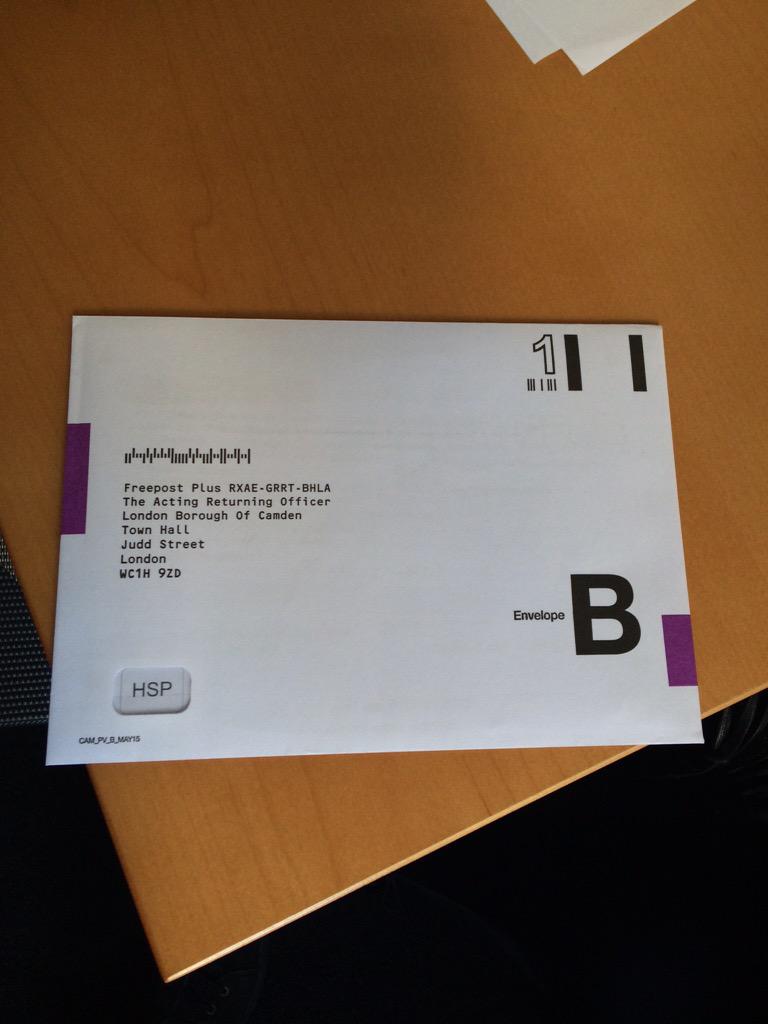 David Miliband has backed his brother Ed saying he would make a good prime minister - and hinted a return to politics may be on the cards.
The former foreign secretary, who lost out in the party's leadership contest to Ed, said his brother has "the clarity, the vision, the determination" to lead the country.
In an interview with the Financial Times, he said his current job as head of NGO International Rescue Committee could be useful for a political career in the future.
He told the paper: "Tony Blair and John Major have said they wish they'd done their post premiership jobs before they became prime minister."
Ed Miliband has endured an intense bout of speculation about his future recently, with deep unrest among the ranks of backbench MPs and claims that some of his top team are plotting against him.
Last month, Tony Blair said he thought Mr Miliband is ''robust enough'' to deal with the swirling unrest over his leadership, and offered his ''full support''.
Advertisement
Ed Miliband has revealed that he and brother David are working on their relationship after they went head-to-head for the Labour leadership.
Read the full story ›
David Miliband, who triggered the South Shields contest when he decided to quit as an MP, congratulated Labour's Emma Lewell-Buck, who won the seat with a reduced majority of 6,505.
TV comic Lee Nelson intends to stand for Parliament in the by-election for David Miliband's former seat of South Shields.
The character, created by funnyman Simon Brodkin and who has his own BBC3 series, intends to contest the election on 2nd May after handing in his nomination papers this morning.
Earlier this month Brodkin escaped prosecution following his arrest in March for sneaking on to the pitch and training with the Manchester City team prior to a Premier League match.
Nelson, standing for Lee Nelson's Well Good Party read out a speech on the steps of the Town Hall in South Shields, delivering a "17-point manifesto for a Well Great Britain" with a series of eye-opening policies, including issuing each child with lottery scratch cards at birth.
He added: "David Cameron, George Osborne, Boris Johnson - I wasn't educated at Eton or Oxford. In fact, I wasn't educated at all. It's time to give the posh the push. And let Lee be your leader for a well great Britain."
Advertisement
The by-election triggered by former foreign secretary David Miliband's departure from the Commons is set to be held on May 2.
Labour sources said Mr Miliband would formally vacate the South Shields seat on Monday, and the writ would then be moved for the contest.
Emma Lewell-Buck was selected as the party's candidate for the safe seat earlier this week.
Paolo Di Canio again refused to publicly explain his political views after suffering defeat on his debut as Sunderland manager, but insisted "as a person you don't change".
He could not prevent Sunderland's winless run extending to nine games as Chelsea won 2-1 at Stamford Bridge and declined to comment directly on his views in the post-match media conference.
As a person you don't change, but you become an adult, you become a manager. You can also handle your nature because you know now you're not a footballer, now you have responsibility for many others.

Obviously your nature never changes, but you can lead, you can guide because you know that you have to be careful sometimes when you do something. I don't think you are the same person than 20 years ago, 10 years ago.

We all change. We maintain the principles of when we were growing up, but we change a bit as a man, now as a manager.
– Paolo Di Canio
Sunderland manager Paolo Di Canio denied he was a racist or fascist after his controversial appointment received fresh criticism.
Read the full story ›
Natalie Pirks - ITV News Sports Correspondent
Durham Miners tell me they are a "lot happier now the club have stopped dithering" over the Paolo Di Canio fascism issue and said someone from Sunderland will visit them tomorrow.
They said their banner, which they had demanded to be removed from the Stadium of Light, can stay put.
The club's links to the coal pits goes back to 1936 when the local miners' association sent men to fight against fascists in the Spanish civil war.
Load more updates