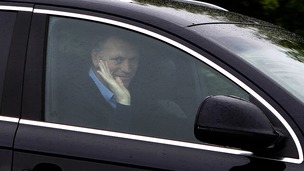 David Moyes will hold his weekly press conference this afternoon but will not answer questions about Manchester United manager.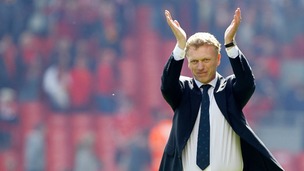 Loyal, driven and fiercely competitive - the traits of the new Manchester United manager David Moyes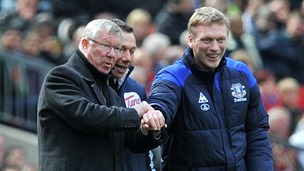 With Sir Alex Ferguson announcing his decision to retire we look at the career of David Moyes, the favourite to succeed him at Old Trafford.
Live updates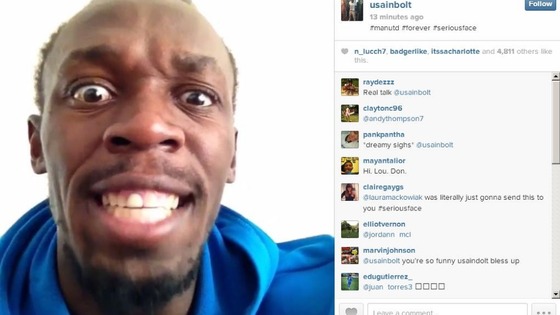 World record-breaking sprinter Usain Bolt has recorded an angry video message aimed at the Manchester United manager minutes after the team's 1-0 defeat to Liverpool.
"I'm Usain Bolt," begins the message. "I'm a big fan of Manchester United. Dave Moyes, we need a creative midfielder. One that can pass and create opportunities. Right now.
"More control," concludes Bolt. "Serious face."
Click here to watch Bolt's Instagram video.
Moyes' first press conference
New Manchester United manager has spoken for the first time about taking the job and the former Everton boss revealed the extraordinary circumstances in which he inherited the role from his recently retired predecessor Sir Alex Ferguson.
Speaking in front of the world's media during his first-ever press conference with the Reds, the 50-year-old also outlined a desire to replicate the success that has been enjoyed at Old Trafford.
It was a really strange situation for me. I had no idea whatsoever. I knew nothing at all about it until Sir Alex gave me a call and asked me to come to his house.

I was expecting him to say "I'm going to take one of your players" but the first thing he told me was that he was retiring. I said: "yeah, when?" He was never going to retire. He said "next week" and his next words were "and you're the next Manchester United manager".

I was shocked but also incredibly thrilled that I was given the opportunity to manage Manchester United.
– Manchester United manager David Moyes.

He added that everyone knows the "manager before was incredible, somebody everybody in football looks up to. There's probably no better".

"He comes from a great list of Scottish managers; Stein, Shankly... and Sir Alex is certainly up there," Moyes said.
Advertisement
Moyes' first press conference
Granada
New Manchester United manager David Moyes has confirmed that Wayne Rooney is not for sale after facing the media for the first time in his Old Trafford reign.
"Wayne is not for sale," he said. "He's a Manchester United player and he will remain a Manchester United player."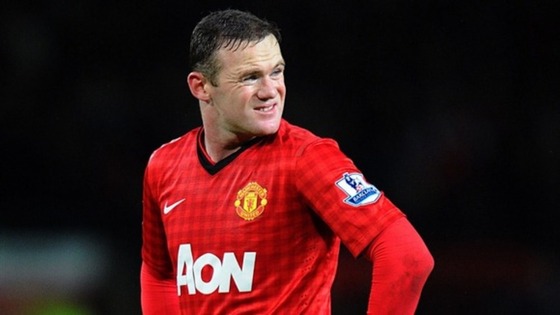 Rooney's future has been the focus of much speculation this summer and has cast a huge shadow over the early stages of Moyes' tenure as he replaces Sir Alex Ferguson.
Moyes' first press conference
Manchester United's incoming manager David Moyes will give his first press conference at Old Trafford today.
The former Everton manager is bound to be asked about Wayne Rooney's future at the club, and the pressure of stepping into Sir Alex Ferguson's boots.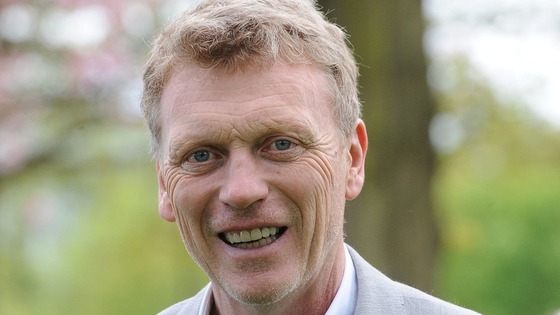 Moyes may also announce the signing of Barcelona youngster Thiago Alcantara; something he is thought to have been pursuing.
He is also bound to speak about the appointment of Ryan Giggs and Phil Neville to his coaching staff at the club.
Read: Ryan Giggs appointed player-coach at Manchester United
Moyes' first press conference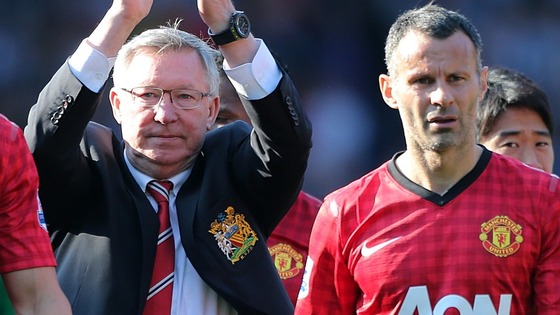 Ryan Giggs has been appointed as a player-coach at Manchester United with immediate effect, the club have confirmed.
"It's a great privilege," he said. "I hope I will be able to bring my experience to bear."
"It's no secret that I have been taking my qualifications and I see this as the first step in my future career.
"I'm really looking forward to working alongside David and the team."
ITV Granada: Phil Neville to be appointed United first team coach
David Moyes has arrived at Manchester United's training ground Carrington to start his first official day as Sir Alex Ferguson's successor.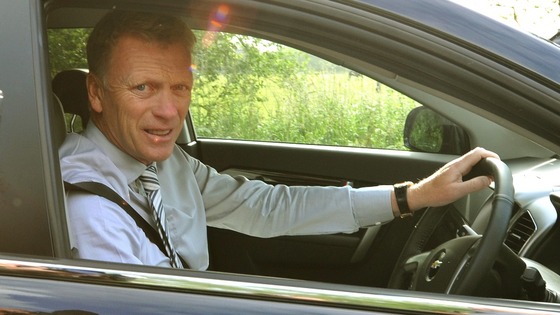 Click here for ITV Sport's guide on what challenges Moyes faces as Man U boss
Advertisement
Central
West Bromwich Albion have put a block on ticket orders placed on Viagogo, an official ticket exchange partner website, for the final game of the season with Manchester United.
The club have made the unprecedented step in a bid to clamp down on Manchester United fans trying to get tickets in home areas for Sir Alex Ferguson's final game as United manager.
Moyes: 'Wasn't planning to quit'
Former England manager Fabio Capello admitted he had been taken aback by Sir Alex Ferguson's announcement:
I met him a few months ago at the England Sports Centre and he told me he would carry on, so the news of his retirement surprised me.

I called him yesterday and he told me he has decided to go now because there is too much stress nowadays.

Always having to win something is very challenging, and he told me he wanted to go around the world with his wife.
– Fabio Capello
Moyes: 'Wasn't planning to quit'
David Moyes has said he will try to help Everton find a replacement manager after he leaves for Manchester United:
David Moyes tells the media in today's presser that he will help the Club in any way he can in the search for his replacement. #efc
DM: The fans have been great to me from day one here. I would like to say thank you for that support they've always given me. #efc
DM: The Chairman has been really good for me and he will be really good for the next manager because he is a great Chairman. #efc
Moyes: 'Wasn't planning to quit'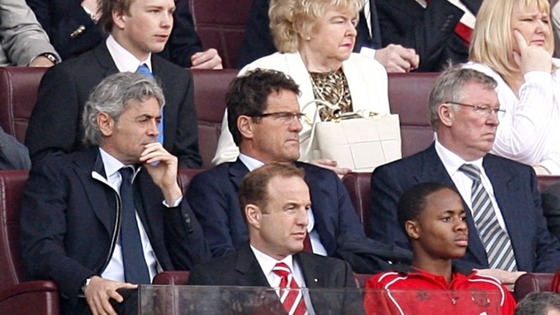 The former England coach Fabio Capello has revealed that Sir Alex Ferguson quit Manchester United because of stress, according to the Associated Press.
It is reported he told Sky Sports Italia: "I called him and he told me that he decided this way because of excess stress."
Read more: David Moyes: 'I wasn't planning to leave' Everton
Load more updates
Back to top