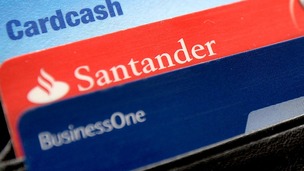 Millions of British families don't have enough savings to cover one month's rent or mortgage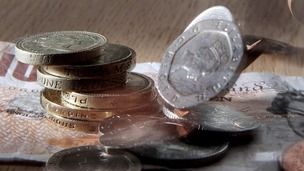 A man who says his life was ruined by an illegal loan shark has issued a stark warning to others who may be struggling with Christmas debt.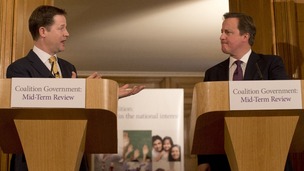 How would the Government be seen to perform if it judged itself by the same standards at the business world?
Live updates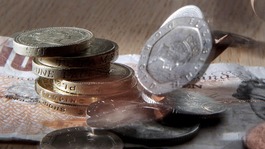 Public sector net borrowing has risen by more than expected, to £8.6 billion in October, adding pressure on Chancellor George Osborne.
Read the full story
Public borrowing rises
The economy is healing, but it still faces many challenges. These numbers illustrate that, but also show the Government's plans to bring spending under control are on track for the year.
– Treasury statement
Advertisement
Public borrowing rises
In October Government spending continued to outstrip the amount of money it received in tax:
Total tax receipts were 1.8% higher at £47.5 billion, but total expenditure rose 7.4% to £52.8 billion
Tax revenues were dragged down by a drop in corporation tax, which fell 9.5% to £8.1 billion
Spending on social benefits, such as state pensions, jumped 7.7% to £16 billion
Public sector net debt now stands at £1.1 trillion
Public borrowing rises
Worse than expected borrowing figures for the Government in October mean George Osborne has less wriggle room in the mini-budget next month. In part, worse than expected borrowing figures are due to the Corporation Tax the Government collects from business sliding down.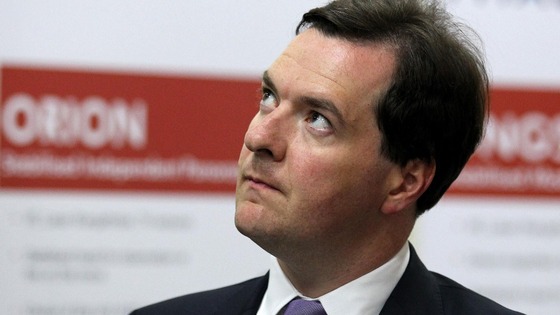 Public borrowing rises
Oh dear - public sector net borrowing rose far more than expected in October: £8.6bn vs the £6bn expected and well above £5.9bn in Oct '11.
Meanwhile the Bank of England's appetite for more quantitative easing has slowed more than expected: Only 1 member called for more while they disagreed over its impact.
Public borrowing rises
Figures from the Office for National Statistics show:
Debt is currently £1068.8bn
67.9% of Britain's GDP
Advertisement
Public borrowing rises
Government borrowing rose by £2.7 billion to £8.6 billion in October. Today's figures from the Office for National Statistics are the last set before the Chancellor's Autumn Statement.
They are crucial in indicating whether or not George Osborne will need to introduce further austerity measures to bring down Britain's debt and stick to the target.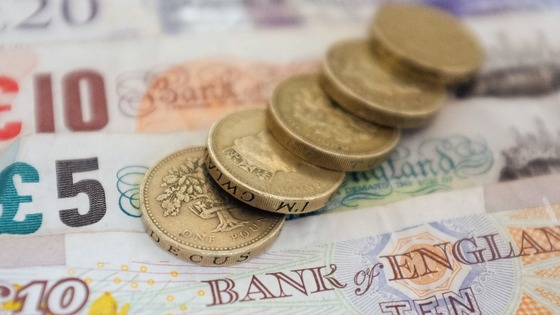 More than one in 10 Britons who took out loans to pay for Christmas 2011 are still paying off their debts, research has found.
The Money Advice Service said 41 per cent think that this Christmas will be harder to afford than last year.
Nearly half of those surveyed took out a loan or went into more debt to get themselves through the festive season last year - 13 per cent said they are still paying the money off.
Public sector borrowing falls
Britain's public finances deteriorated less than feared during the first six months of 2012, but it looks like Chancellor George Osborne will still be forced to announce in his Autumn Statement that the Government will miss its target to bring down debt as a percentage of GDP by 2015 / 2016.
Public sector debt was at £1.1 trillion at the end of September 2012, or 67.9% of GDP
Public sector debt was at £972.5 billion at the end of September 2011, or 63.6% of GDP
Brian Hilliard, economist at Societe Generale, said the figures for September "will make life a bit easier" for the Government:
This is much, much better than they would have thought only a month ago. It's still an overshoot compared to the plans but it does make their life a bit easier.
Public sector borrowing falls
A slight improvement in overall economic activity pushed tax receipts up by 3.7% to £42 billion in September, but this was mitigated by government spending rising 3.7% to £52.5 billion.
Taking away the impact of the one-off transfer of £28 billion of Royal Mail pension funds, public borrowing increased compared to last year.
The cost of social benefits, including unemployment claims, rose 1.6%
Public borrowing was at £65.1 billion, compared to £62.4 billion last year
Load more updates
Back to top