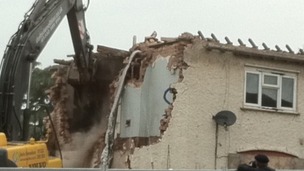 Work has begun on pulling down a house in Derby where six children were killed in a house fire.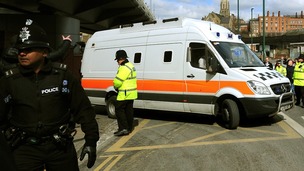 Mick Philpott stuck two fingers up in court as the Judge told him he was a "disturbingly dangerous man" and would be sent to jail for life.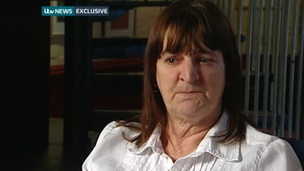 Speaking exclusively to ITV News, Dawn Bestwick said jail wasn't good enough for MIck Philpott and that "as a coward" he "deserved to die".
Live updates
Derby-based Bombardier wins £1bn Crossrail contract
Winning the £1 billion contract to supply the Crossrail trains is a "huge boost" for the company, Bombardier's managing director has said.
Francis Paonessa said the Derby company had spent £20 million developing the Aventra train which will be built for the route.
We are absolutely delighted with the news, which is a real endorsement of the hard work the team has put in.

We have been working on the design for the past year. The train has wider gangways, is much lighter and more energy efficient.
– Bombardier Managing Director Francis Paonessa

He added that when built the train will be painted purple and black.
Muslim school closure threat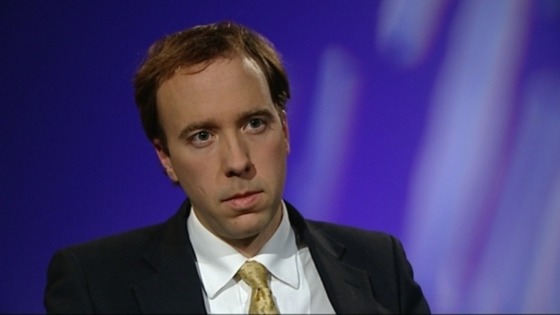 The Skills Minister has said that the case of a Muslim free school in Derby which faces the prospect of closure unless "swift action" is taken, does not mean free schools are risky.
Matt Hancock told ITV News: "This one school has broken the rules, it's broken its funding requirements.
"We're having robust discussions with it and if it doesn't abide by the rules that are very clearly set out then we will close it.
He added: "But make no mistake. The free school agenda is vital for driving up standards, it's having an effect and it's hugely welcomes in local communities where these schools open
Advertisement
Muslim school closure threat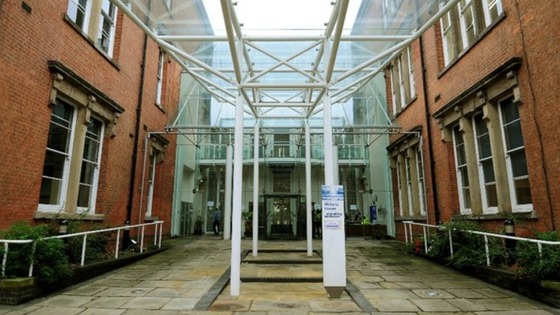 A Muslim free school in Derby must take "swift action" to address concerns over the way it is run or face the prospect of closure, the Department for Education has said.
The Al-Madinah school re-opened on Monday after being temporarily closed amid reports that girls were forced to sit at the back of classrooms.
It was also claimed that female teachers at the school - which claims a "strong Muslim ethos" - were forced to wear hijabs even if they were not Muslim.
Inspectors from Ofsted have visited the school and are currently completing their report.
Muslim school closure threat
Central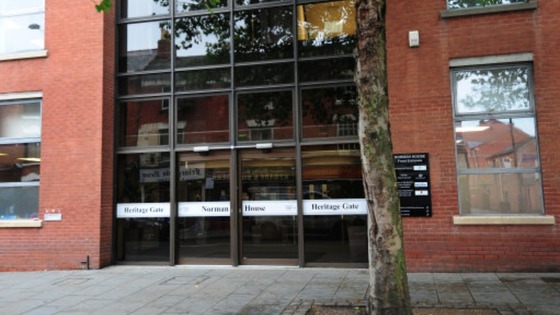 Schools Minister Lord Nash has ordered Al-Madinah Free School in Derby to provide evidence within the next week that it has stopped any practices that lead to women and girls being treated "less favourably" than men and boys.
It has also been told to notify all of its staff that they are not required to cover their hair if it is against their religion or beliefs.
His letter says: "The Trust is... failing to ensure the safety of children at the school; delivering an unacceptably poor standard of education; discriminating in its policies and procedures towards female staff; and failing to discharge its duties and responsibilities.
Muslim school closure threat
Central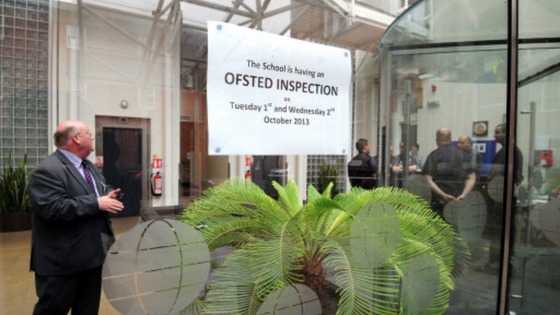 A Derby Muslim free school has been told it must take "swift action" to address concerns over the way it is run or it could be closed.
Al-Madinah Free School has failed to keep pupils safe, provide a good education and has discriminated against female staff, according to a letter sent to the school by Lord Nash.
The Schools Minister said that the school had "manifestly breached" its conditions, and can expect to be closed down if it does not make immediate changes.
Philpott home is demolished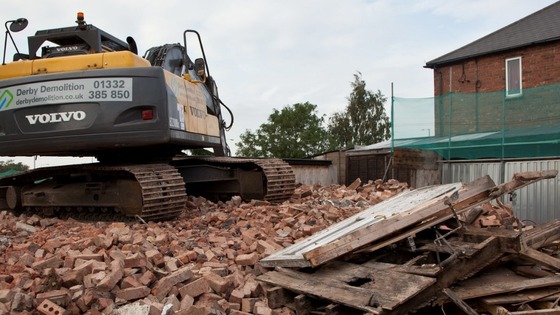 The Derbyshire house formerly owned by Mick Philpott has been razed to the ground.
The fire-ravaged home was pulled down after the blaze which killed all six of the man's children.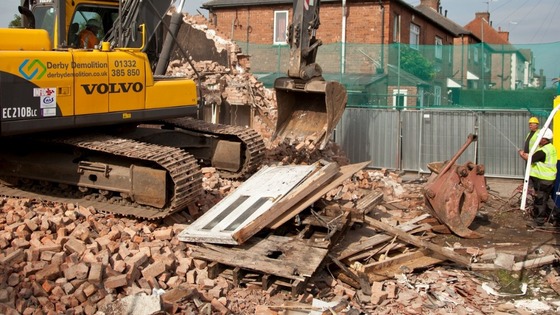 Parents Mick and Mairead Philpott were jailed in April, with friend Paul Mosley, after being found to have started the petrol-fuelled fire.
The three were convicted of killing the couple's six children.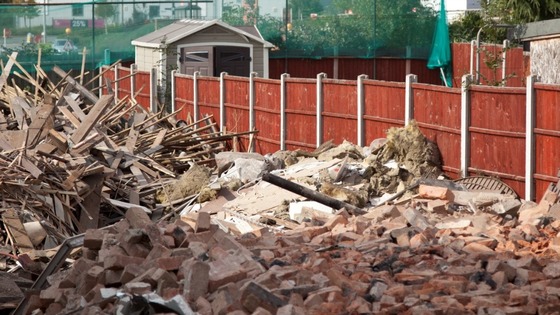 More housing will be built on the site following the work.
Advertisement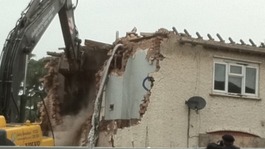 Work has begun on pulling down a house in Derby where six children were killed in a house fire.
Read the full story
Philpott home is demolished
Central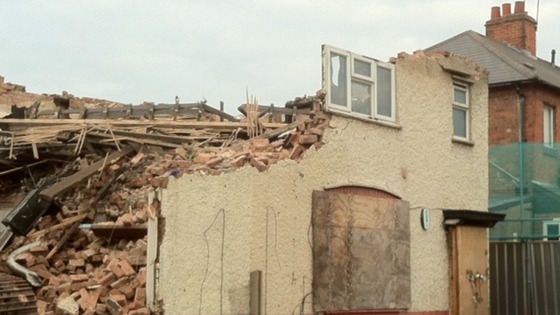 The house in Derby where six children died in a house fire is being demolished. The demolition has been underway for nearly three hours this morning, after workmen spent the last week preparing the house for its destruction.
Parents Mick and Mairead Philpott have been jailed for their childrens' murders.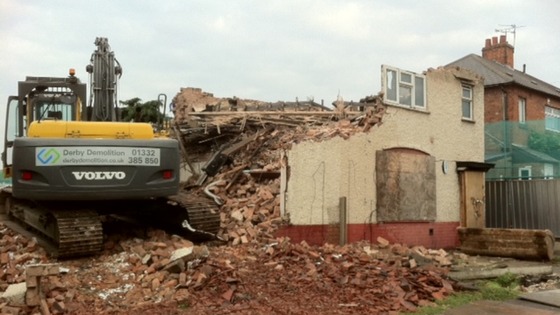 Philpott home is demolished
Central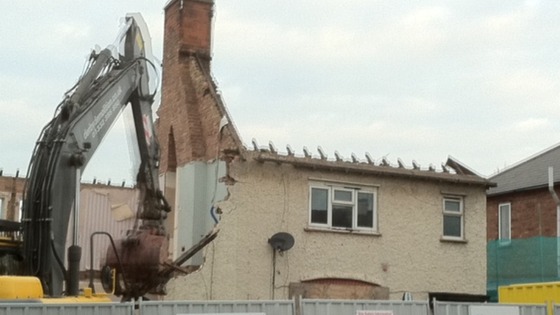 Demolition work is underway on the neighbouring property to the Philpott house in Derby.
Preparation work to take down both semi-detached houses in Victory Road, Allenton, began last week, but the demolition has begun in earnest this morning.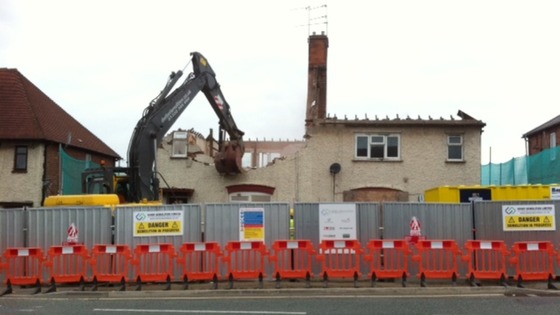 Derby have sacked manager Nigel Clough after the team lost 1-0 against Nottingham Forest at the City Ground.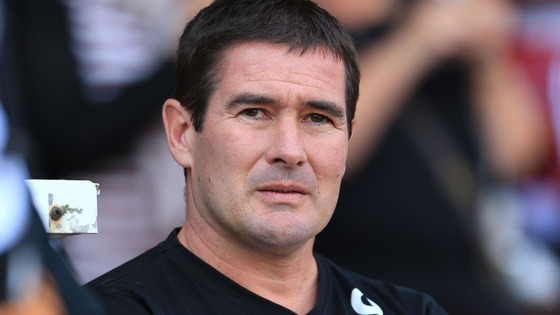 It was a third defeat in eight days for the team bossed by Clough, who followed in his late father Brian's footsteps when he took the job at Derby in January 2009.
Clough was the longest-serving manager in the Championship but the owners decided he had taken the club as far as he was able.
A statement released by Derby said: "[After] much consideration, the board feel it is time to move Derby County forward to the next level, which will necessitate a comprehensive review of the club's football operations"
Load more updates
Back to top