Obama leads tributes to Mandela at memorial service
Archbishop Desmond Tutu is giving a blessing to bring the memorial service to a close.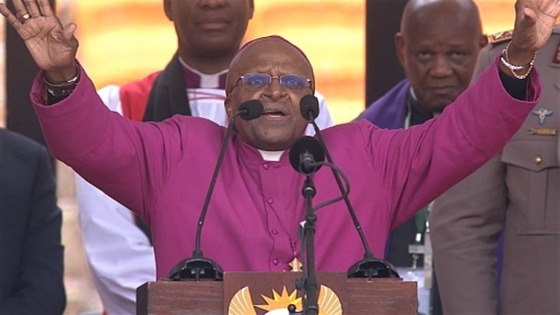 He begins: "I stand here as an old man and I want to remind you that we got to this point because we were disciplined. So I am not going to give you a blessing until all of you stand."
"I want to hear a pin drop," he exhorts, before looking all around him to check that everyone is standing.
"You must show the world that we are disciplined," he says.