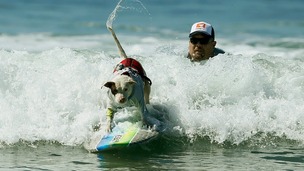 America's best dog surfers competed in the fifth annual Surf City Dog competition this weekend.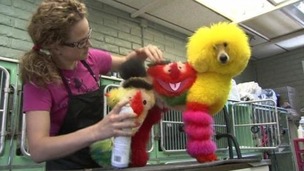 From Sesame Street to The Simpsons - the latest trend in dog grooming has turned canines into visual works of art.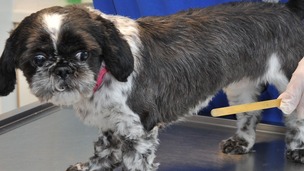 The 15-month-old Shih Tzu was showing some tell tale signs that something wasn't quite right after swallowing the stick.
Live updates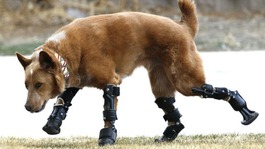 Naiko the dog has a new spring in his step after he was fitted with four special prosthetic limbs.
Read the full story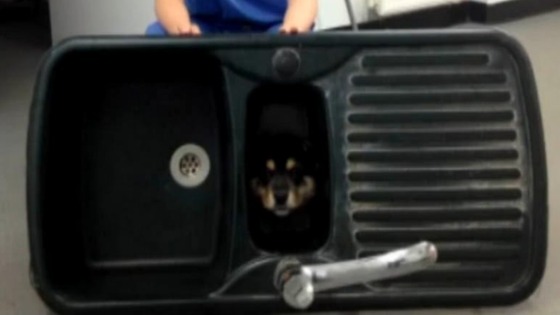 An eight-week-old puppy had to be rescued by vets after getting its head stuck in the plughole of a kitchen sink.
Tyson's owners took him to the Park Vet Hospital in Leicester, still attached to a sink that had been left out in their garden.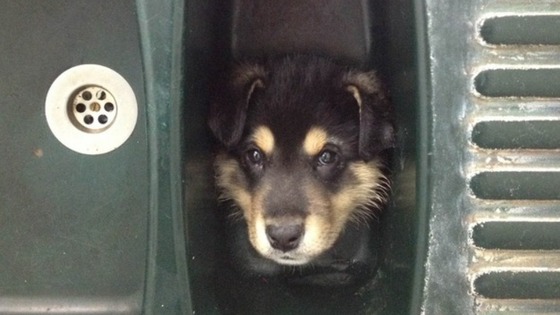 His owner said she couldn't remove the animal, who passed out during the ordeal, because "his ears fold the other way".
But vets were able to gently free the Rottweiler-German Shepherd cross, who has made a full recovery.
Advertisement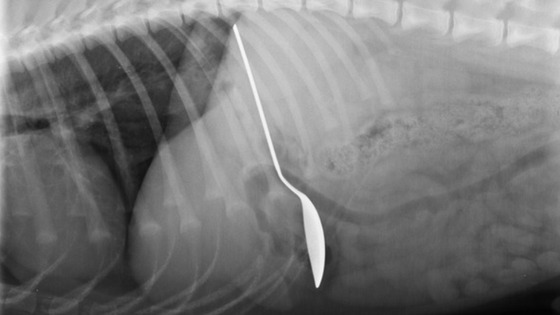 A dog is recovering at a vet's practice after swallowing a silver dessert spoon.
Scooby the Labrador was given emergency surgery after he consumed the cutlery while at home in Kent.
London
A seal has been captured on video playing with a dog on the banks of the Thames.
The footage, shot by owner Nicola White near Greenwich, shows the seal and dog happily interacting for around 5 minutes.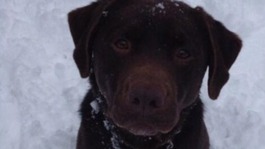 Emma Bunton, who made an emotional plea for the safe return of her dog, has tweeted that her pet has been found but it is "terrible news."
Read the full story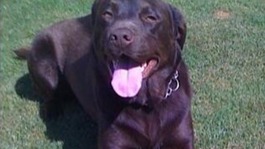 Emma Bunton made an emotional plea and offered a reward for the safe return of her "beloved" Labrador after the dog went missing.
Read the full story
Advertisement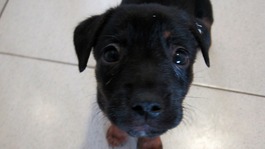 Animal welfare charity Dogs Trust has said that more than 16,000 dogs have been cared for at its 18 UK centres in the past 12 months.
Read the full story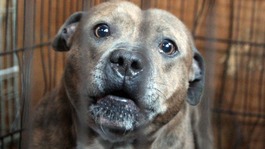 Nearly two thirds of children have admitted being scared of family pets, according to a new report by veterinary charity PDSA.
Read the full story
Children 'fear' family pets
Each year there are awful stories of dogs attacking pets and people, sometimes with fatal consequences.

Tackling this begins with owners and breeders taking full responsibility for their dogs' behaviour and adequately socialising and training them from a young age.

It is also essential that young people understand how to be safe around all pets and learn how to become caring and responsible owners in the future.

In PDSA's view, this should include learning about a pet's five welfare needs at school as well as from other responsible adults around them.
– PDSA senior veterinary surgeon, Sean Wensley
Children 'fear' family pets
A majority of dogs, at 61%, had not attended training classes within their first six months of life, according to the findings.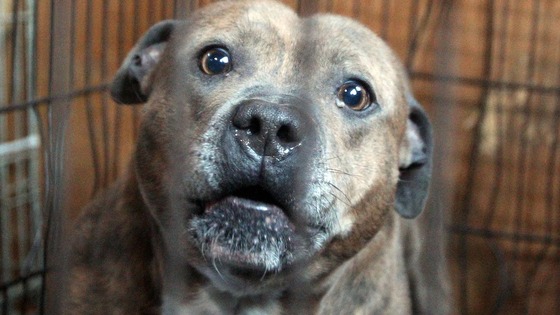 The research forms part of the second PDSA animal well-being report which claims obesity, aggression and illness are set to take over the pet population if they are not tackled.
An estimated 18.5 million dogs, cats and rabbits are being fed unsuitable diets and treats in spite of their owners knowing about the health risks, the report said.
The charity warned that an estimated 11.2 million pets are not vaccinated or neutered leaving them at "serious" risk of developing potentially fatal illnesses.
Load more updates
Back to top