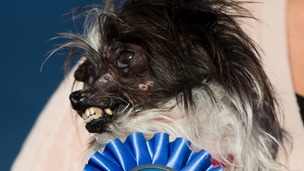 See some of the other contestants for the crown in California's annual 'ugliest dog' competition.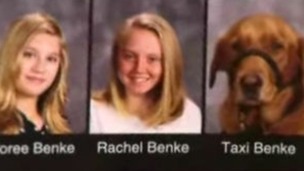 A service dog who accompanies his epileptic schoolgirl owner everywhere has earned his very own yearbook picture honour.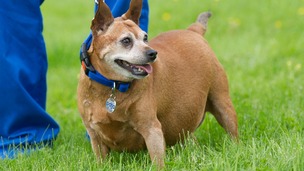 The UK's chunkiest pets have been entered into an animal slimming competition.
Live updates
With New York Fashion Week well underway, pets in the Big Apple joined in the action with their very own jewel-themed New York Pet Fashion Show.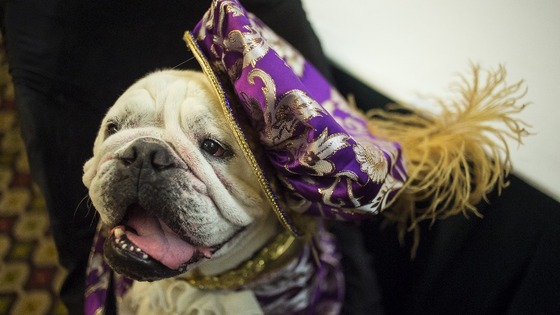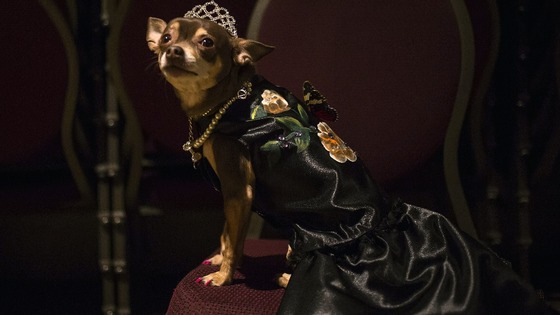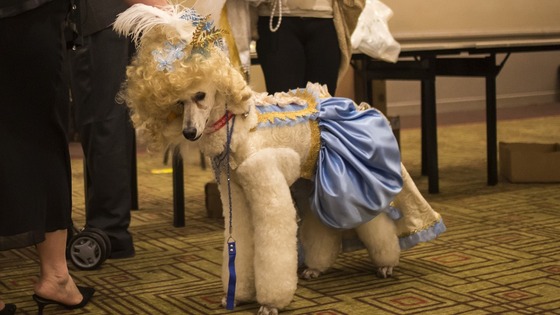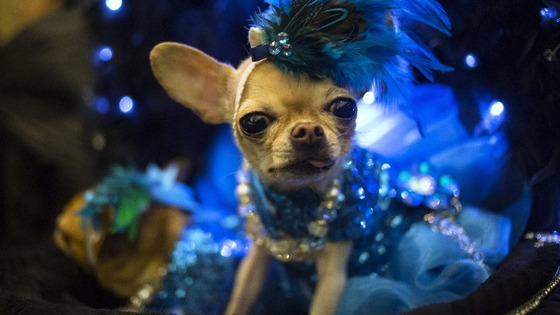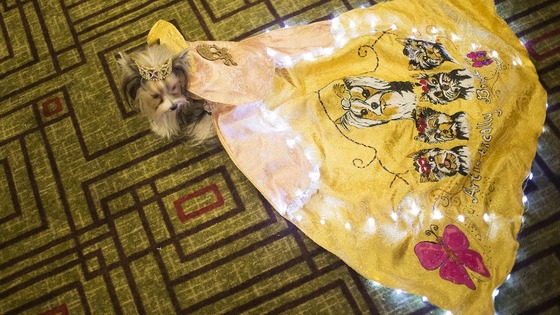 An actress who was bitten by a police dog after a burglary has received an apology from Scotland Yard.
Juliet Aubrey, 47, was mauled by an Alsatian when she called officers as burglars raided her London home in March 2012.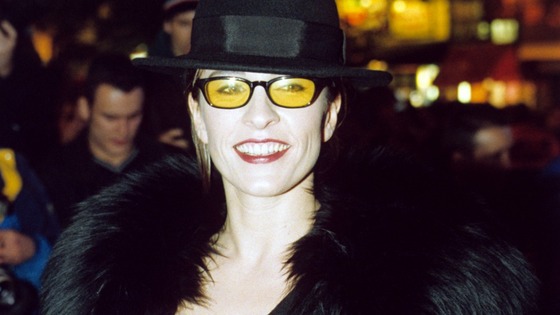 The dog handler will face misconduct proceedings over the incident.
A Scotland Yard spokesman said: "The MPS has acknowledged that the woman was let down when she called the police for help on 13 March 2012 and has offered her a formal and sincere apology. It would be inappropriate to comment further at this time, pending the outcome of the case."
Aubrey's films include Gloria Woodrow in the Constant Gardener, and she has appeared in a number of TV series such as The White Queen and Silent Witness.
Advertisement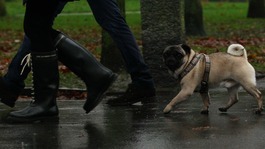 Dogs are becoming as much a focal point of divorce proceedings as children, with some couples considering a pooch pre-nup.
Read the full story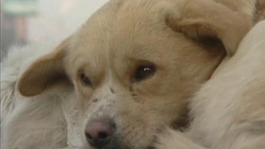 Pictures of a dog watching over another dog that was killed in a traffic accident in northwest China has become an Internet sensation.
Read the full story
Family tribute to mother killed in dog attack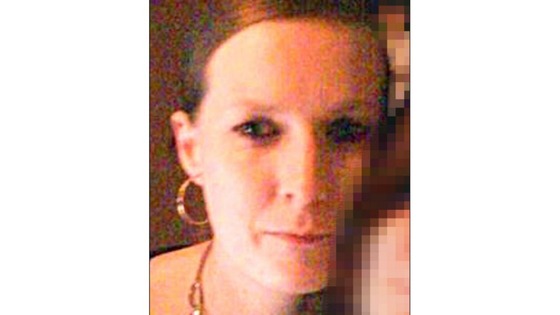 The family of Emma Bennett, who died after being attacked by two dogs in a house in Leeds, have paid tribute to the mother of four.
Her family said: "We are all very deeply upset at Emma's death, not just because she has been taken from us so suddenly but because of the horrific circumstances and the fact she was on her own at the time she was injured.
"Emma was a mother of four and although she had had some issues in her life she loved her children. She was a lively person who had a great sense of fun but she was also strong-headed and had her own opinions.
"She was the eldest of four children and had two brothers and a sister. They were at her bedside in hospital along with her mother and grandparents when she passed away."
Family tribute to mother killed in dog attack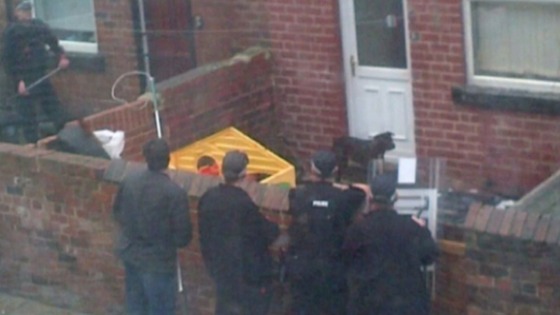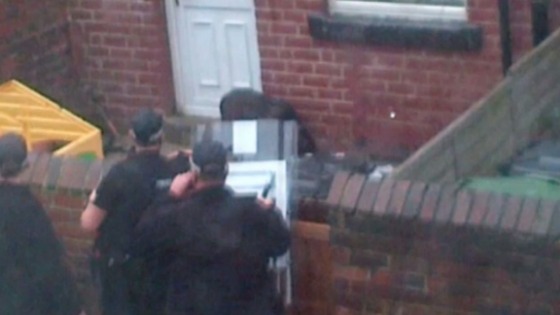 Advertisement
Family tribute to mother killed in dog attack
Calendar
Police have arrested a 33-year-old man on suspicion of offences under the Dangerous Dogs Act following the death of a woman in Leeds.
It follows the death of Emma Bennett who was taken to hospital critically ill after receiving serious dog bite injuries in an incident at her home in Dawlish Avenue.
"Early indications are that the two dogs seized from the address are American pit bull terriers although tests are still ongoing to establish their exact make up. Dogs of this type are subject to restrictions under the Dangerous Dogs Act and our enquiries are focused on this aspect.

"We are continuing to appeal for anyone with information about the incident or the dogs involved in it to contact the investigation team."
– Det Supt Simon Beldon West Yorkshire Police
Family tribute to mother killed in dog attack
After a 27-year-old woman was attacked by dogs at a house in Leeds, she was taken to Leeds General Infirmary for treatment but later died as a result of her injuries.
Police officers Officers responded to reports that a woman was "in distress" at the address in Dawlish Avenue.
A West Yorkshire Police spokesman said: "One dog which got loose from the property was contained by officers in Back Dawlish Road and recovered. Another was safely removed from the address a short time later."
Family tribute to mother killed in dog attack
Calendar
A 27-year-old woman has died after she was attacked by dogs, police said.
Emma Bennett died after suffering serious dog bite injuries in an incident at a house in Dawlish Avenue, Osmondthorpe on Monday.
Two dogs were seized following the incident and police enquiries remain on-going.
Officers would like to speak to anybody who has information about the incident and the dogs involved. Anyone who has information should contact Protective Services at West Yorkshire Police on 101.
Pet owners are being warned about globules of fat washed up on beaches after a dog fell seriously ill after eating some and had to be put to sleep.
Bright white lumps of decomposing fat, looking like snowballs, have been washing up in small quantities along the Welsh coast for at least a fortnight.
There have also been reports of cases along the Cornish coast.
Experts think Atlantic storms could have washed it over to the UK or passing ships dumped it at sea.
While posing no risk to people the fat can cause potentially serious problems for dogs whose digestive systems are unable to cope.
Load more updates
Back to top