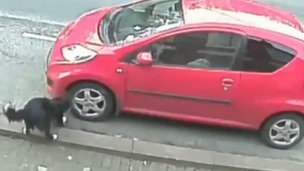 CCTV footage finally reveals the real culprit behind a six-month vandalism campaign in Cumbria.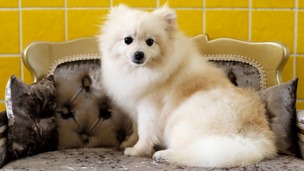 Owners are being urged to 'pet-proof' their homes this Easter weekend to prevent their pets from eating 'toxic' human chocolate.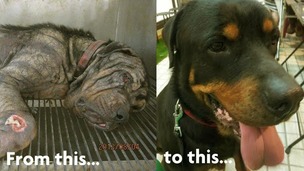 A rescued rottweiler has won Ruffs - the RSPCA's alternative to the Crufts dog show.
Live updates
Family tribute to mother killed in dog attack
Calendar
A 27-year-old woman has died after she was attacked by dogs, police said.
Emma Bennett died after suffering serious dog bite injuries in an incident at a house in Dawlish Avenue, Osmondthorpe on Monday.
Two dogs were seized following the incident and police enquiries remain on-going.
Officers would like to speak to anybody who has information about the incident and the dogs involved. Anyone who has information should contact Protective Services at West Yorkshire Police on 101.
Pet owners are being warned about globules of fat washed up on beaches after a dog fell seriously ill after eating some and had to be put to sleep.
Bright white lumps of decomposing fat, looking like snowballs, have been washing up in small quantities along the Welsh coast for at least a fortnight.
There have also been reports of cases along the Cornish coast.
Experts think Atlantic storms could have washed it over to the UK or passing ships dumped it at sea.
While posing no risk to people the fat can cause potentially serious problems for dogs whose digestive systems are unable to cope.
Advertisement
A range of breeds were primped and primed for the ZooWorld dog show in Siberia today.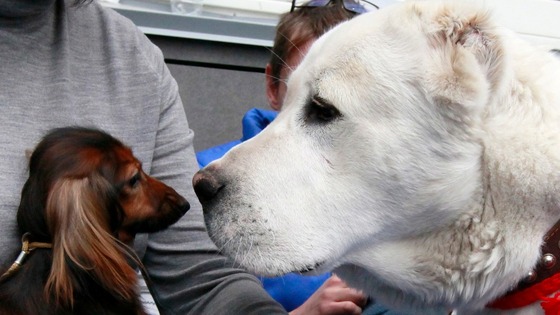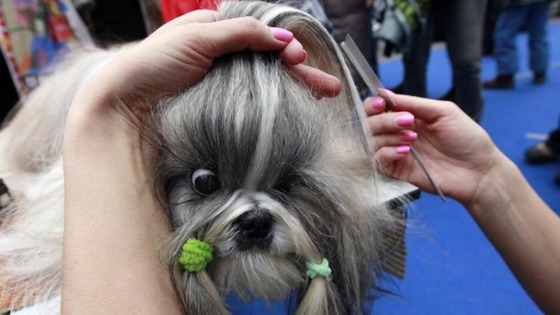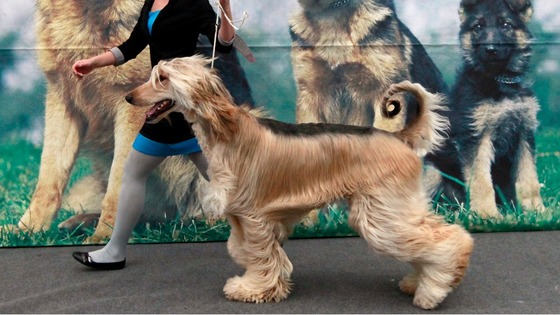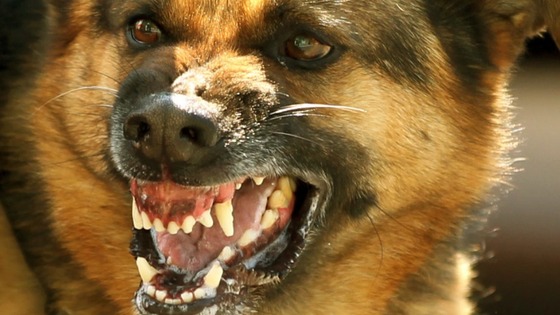 The Government plans to increase the maximum prison sentence for dog owners whose pet is involved in a fatal attack to 14 years, the Environment Secretary said.
Owen Paterson said the Government also proposes raising the penalty for the owner of a dog which causes injury to a victim to five years.
In a written ministerial statement, he said there would be a maximum three-year sentence if a guide dog is killed or injured by a dangerous dog.
For "sausage dog"-owners in Scottsdale, Arizona, there's more to Oktoberfest than swilling beer and munching Bratwurst. It's also a chance to dress up your wiener dog. The first ever dachshund fashion show at the German beer garden Brathouse took place on Sunday.
A panel of judges watched closely, and prizes were given out for the winner and their owner.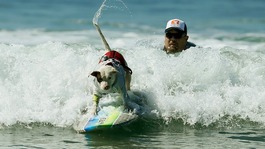 America's best dog surfers competed in the fifth annual Surf City Dog competition this weekend.
Read the full story
Advertisement
Nine thousand dogs were put to sleep last year according to figures from the Dogs Trust.
Hundreds of stray dogs are picked up by local authorities each day who say that they are struggling with such huge numbers of dogs in the current economic climate.
A man has been jailed after he left his dog to die in a ditch after shooting it six times and hitting the animal with a shovel.
Marc Turnbull shot cross-breed Rocky five times in the head and hit it with a shovel in an attempt to kill the dog.
The 38-year-old, from Northampton, claimed inflicting the injuries was his only option after he failed to find another home for the dog.
Magistrates heard Turnbull shot the dog with an air rifle, battered him with a spade and left the dog in a ditch on the A5 near Weedon, Northamptonshire, on April 21 this year.
Turnbull, who was traced due to the dog being microchipped, admitted three charges of causing unnecessary suffering to Rocky.
He was jailed for 20 weeks at Northampton Magistrates' Court on Tuesday. Rocky survived his injuries and has since been rehomed by the RSPCA.
A group of English bulldogs have been practicing their skateboarding skills in Lima, Peru.
With a little help from their owners, Otto, Biuf and Benito meet every Saturday in a nearby car park to practice their skateboarding.
One-year-old Biuf learnt how to skateboard under the guidance of owner and practice coordinator Ivan Juscamaita.
Mr Juscamaita has said he now plans to formally open a skateboarding school for dogs and to use the profits to help dog shelters.
Dog mauls boy at primary school
A five-year-old boy is in a serious condition in hospital after he was mauled by a dog in County Antrim.
The attack occurred at Carniny Primary School on the outskirts of Ballymena. The Health and Safety Executive is investigating.
Load more updates
Back to top