'Blood on UN hands' over Syria
Hillary Clinton caught doodling at United Nations?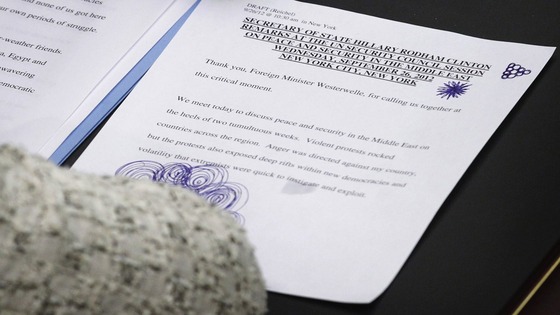 Doodles were scribbled on the front page of a speech belonging to US Secretary of State Hillary Clinton at a Security Council meeting.
The talks, on peace and security in the Middle East, took place during the 67th United Nations General Assembly at the organisation's headquarters in New York.