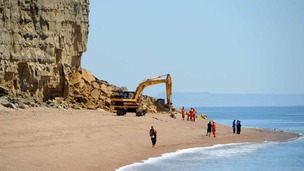 Search crews have discovered the body of a woman following a landslide at a Dorset beach.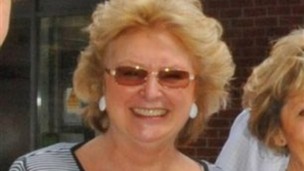 The body of a woman found after a tunnel collapsed on a car identified as Rosemary Snell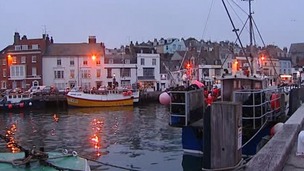 A body believed to be that of one of three fishermen missing since yesterday has been recovered from the sea, police said.
Live updates
Riders in Weymouth's Beach Race have been revving up for the 28th annual motorcross competition.
The event involves six races in three separate classes around a specially-constructed course on Dorset's golden sands.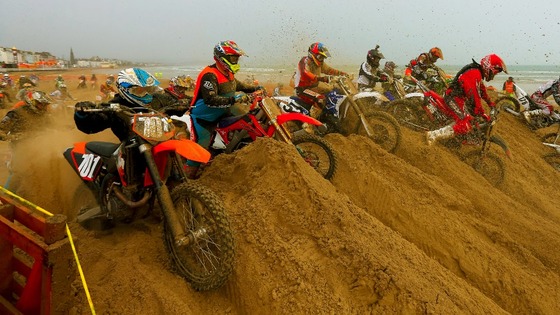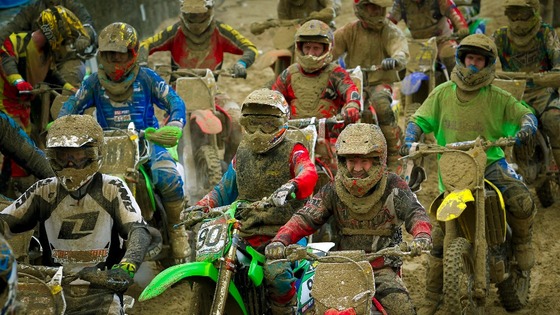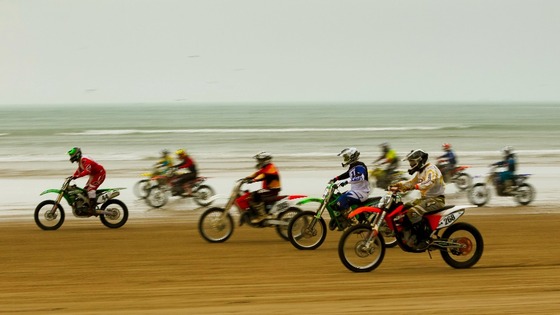 Three people have been rescued after a boat selling ice cream capsized. The Lolly Roger is reported to have overturned when a freezer containing ice cream rolled while on board off Hengistbury Head in Dorset.
A Mayday call was made to coastguards when a motor cruiser spotted the capsized vessel and three-man crew in the water.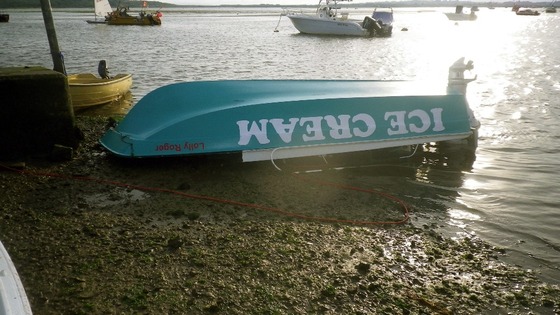 A spokeswoman for the Maritime and Coastguard Agency said: "A prohibition notice has been served on the vessel as equipment used on board makes the vessel unsafe. It's believed the freezer on board shifted position, which in turn capsized the vessel".
The three casualties, a woman and two men, were not seriously injured.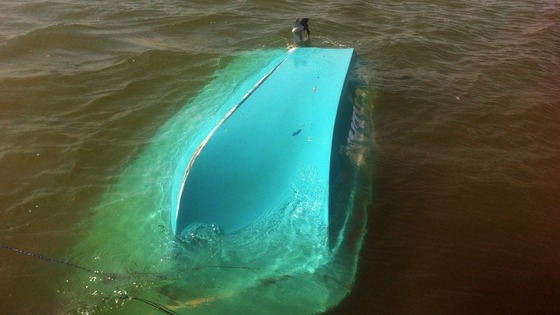 Advertisement
Children have been pictured enjoying the warm weather next to a huge dragon skull on the Jurassic coast in Dorset.
The 39-feet wide dragon skull has been created to celebrate the launch of HBO's Game of Thrones Season 3 on the television and movie service blinkbox.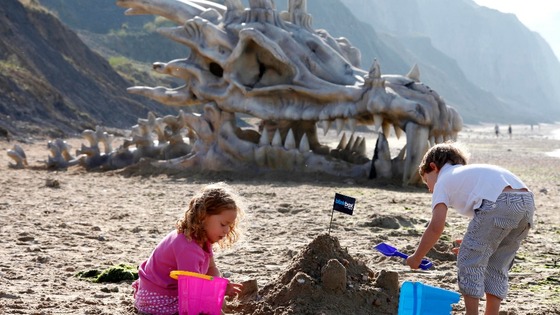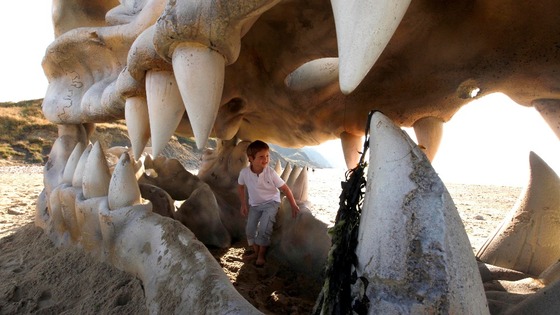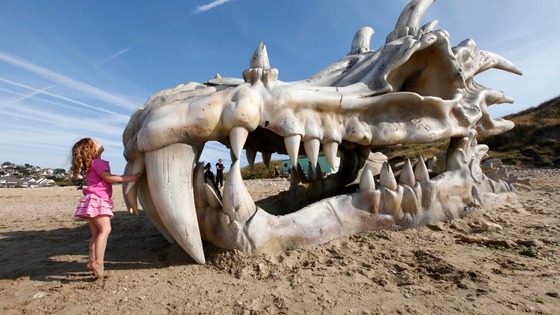 Police investigating historic sex crime claims in London have arrested a 65-year-old man in Dorset, Scotland Yard said today.
The man was held under a new strand of an existing investigation into alleged child abuse in the early 1980s at the Elm Guest House in Barnes, south west London.
Detectives launched an inquiry following claims by MP Tom Watson, who said in October last year that information on a paedophile ring had not been followed up by police.
He claimed that a file of evidence used to convict a man called Peter Righton of importing child pornography in 1992 contained "clear intelligence" of a sex abuse gang.
Scotland Yard said: "Officers from Operation Fairbank have this morning, Wednesday June 26, arrested a 65-year-old man in connection with a historical allegation of sexual assault."
A fish and chip shop owner became only the second man to be jailed under a law designed to catch sex tourists.
David Graham, 47, pleaded guilty at the Old Bailey to sexual activity with a boy of 14 in Cambodia in April 2006.
He was arrested in France last year after spending six years on the run.
Graham, who was originally from Bournemouth, Dorset, was jailed for 21 months and ordered to pay £2,500 costs.
He was prosecuted under S72 of the Sexual Offences Act of 2003 which allows UK nationals to be dealt with in Britain with for offences committed abroad.
The first prosecution involved Barry McCloud, who was jailed for life in 2010 for sex offences against a girl in Goa.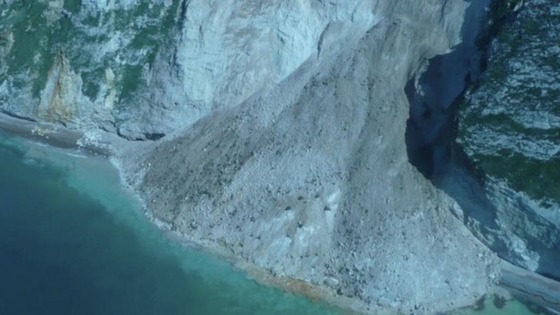 A major landslide swept a section of a coastal cliff into the sea destroying a walking trail.
The section of cliff, near Durdle Door at St Oswald's Bay, Dorset, has been cordoned off and walkers have been warned to avoid the area.
Advertisement
Extremists jailed for terrorism
These are dangerous men. Mahmood had received terrorist training in Pakistan and suggested he had knowledge of how to make home made explosives while Dart and Alom made great efforts to travel to Pakistan and aspired to seek training from terrorist groups there.
They all were clearly aware of anti-surveillance techniques as shown by the use of silent conversations and expressed a desire to carry out terrorist attacks.

This was a complex investigation carried out jointly by the Counter Terrorism Command and the Security Service but mixture of dedicated, diligent traditional detective work combined with the latest technology and computer techniques brought these men to justice and made the public safer.
This case serves as a classic example of how terrorists live in our midst while preparing their acts and their determination to travel overseas to train before returning to the UK.

It also illustrates the balance we need to achieve between maintaining public safety while gathering sufficient evidence to secure a conviction while maintaining the confidence of all our communities.
– Deputy Assistant Commissioner Stuart Osborne, Senior National Co-ordinator Counter Terrorism
Extremists jailed for terrorism
Mahmood and Dart were both given extended sentences and will serve two-thirds of their prison terms rather than half, and will spend five years on licence.
Dart refused to stand when he was sentenced, saying: "I don't wish to stand up, I believe ruling and judging is only for Allah."
The judge said that they were all "committed fundamentalists" who would have been prepared to kill.
He told Dart and Mahmood:
I'm satisfied to the required criminal standard that neither of you had ruled out an attack in the United Kingdom, and that you, Mahmood, were looking at arming yourself with a bomb.
Extremists jailed for terrorism
Three British Islamic extremists including a white Muslim convert and a former police community support officer have been jailed for terrorism.
Richard Dart, Jahangir Alom and Imran Mahmood, were sentenced at the Old Bailey for engaging in conduct in preparation of acts of terrorism.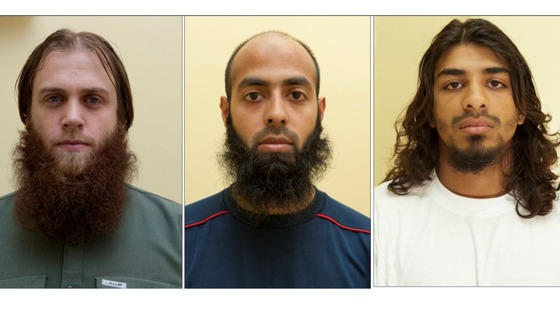 Dart was jailed for six years, Alom for four years and six months and Mahmood for nine years and nine months.
Mr Justice Simon told the trio they held "radical Islamist beliefs and have shown yourselves to be committed to acts of terrorism".
They admitted the offence between July 2010 and July last year at a previous hearing last month.
Extremists jailed for terrorism
White Muslim convert Richard Dart, 30, was jailed for six years at the Old Bailey today for terrorist offences. He refused to stand as he was sentenced.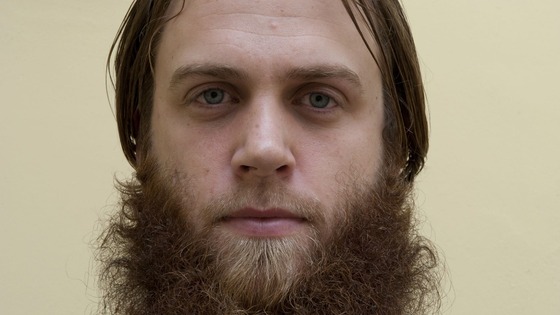 Load more updates
Back to top