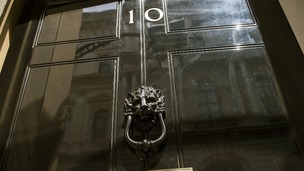 Number 10 will fill the vacant positions on its Policy Unit today, with three replacements due.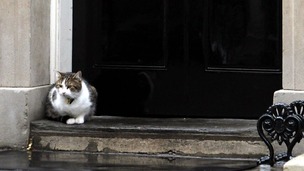 Number 10 has denied claims that Larry the Downing Street cat is disliked by the Cameron family following speculation in a new book.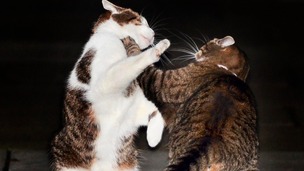 While Blair and Brown kept their blows behind closed doors, the current residents of No 10 and 11 are seen brazenly brawling in the street.
Live updates
Press warned to act over Leveson
Downing Street has dismissed claims by Labour that David Cameron had changed his views on Leveson by drafting a bill to implement Leveson's recommendations, insisting "the PM's position has not moved an inch":
He has deep misgivings about statutory regulation.

The exercise of drawing up a Bill will demonstrate how complicated it would be to introduce press laws.

As the PM said in the House, we have done some similar work over the past few weeks to look at what clauses might look like, and they always end up being more complicated and far reaching than first thought.
– Downing Street source
Risk of floods as rivers swell
The Prime Minister's spokesman has hit back at suggestions the Government is not doing enough to improve flood defences.
What we've seen in recent days is an exceptional amount of rain falling, often on water-logged ground and floods happening in some cases very, very quickly.

We have prioritised flood protection and we are investing considerable amounts to ensure homes are protected properly
– prime minister's spokesman

The figures show that £2.17 billion is being spent over four years, he said.

The Government was investing more annually than at any time over the past decade, except in 2009-10.
Advertisement
New Bank of England Governor
The Prime Minister's spokesman has defended the decision to choose Canadian Mark Carney to be the next Governor of the Bank of England.
Asked whether any potential British candidates were tainted by the banking collapse of 2008, he said: "He (Mr Carney) has a very strong track record and the right expertise.
"He brings a wealth of experience."
Wet weekend for rain-soaked UK
Three hundred properties have been flooded over the last 24 hours, according to Downing Street.
In total, there have been 88 flood warnings and 188 flood alerts.
"The Environment Agency is monitoring the situation closely," the Prime Minister's spokesman said.
She warned that more rain and high winds could make the situation over the weekend.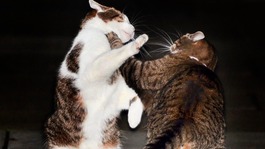 While Blair and Brown kept their blows behind closed doors, the current residents of No 10 and 11 are seen brazenly brawling in the street.
Read the full story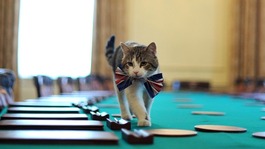 On a day where the PM has been questioned on whether he was a "man or mouse", Larry the No 10 cat has proven he is no friend of rodents.
Read the full story
Advertisement
Govt: Heathrow queues 'too long'
The Prime Minister grilled the Home Secretary Theresa May this morning over what his spokesman said were "unacceptable"delays for passengers arriving at Heathrow. No 10 said people should nothave to wait as long as they had been to get through passport control.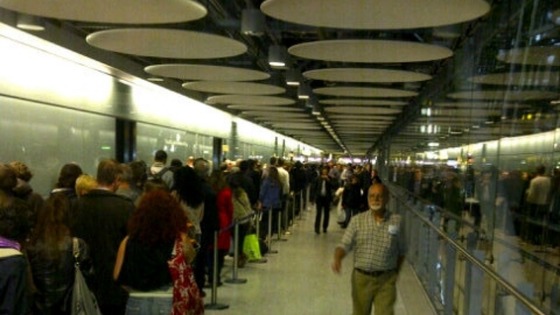 Yesterday Mr Cameron's spokesman blamed the "severe weather " for the delays. Today he said ninety minutes was too long for anyone to be kept waiting:
"Clearly whether they are holidaymakers or business people visiting the UK, these people do not want to queue for a long time.
We understand their frustrations. We want to do everything we can to deal with those problems."
77% blame Govt for petrol panic
Confusion reigns in Downing Street as to what the public should do to prepare for an impending tanker driver strike.
The Prime Minister's spokeswoman said that people should "draw their own conclusions" after last night's ballot result in favour of strike action and she said businesses should look at their contingency plans.
Was that an invitation for us all to panic? "No" she said - but the clear implication is fill up when you can, at least for businesses.
Load more updates
Back to top