Boeing 787 fire 'wiring link'
UK air accident investigators have said all emergency locator beacons in Boeing 787 Dreamliners should be disconnected after a blaze on an Ethiopian Airlines jet at Heathrow.
The report by the Air Accidents Investigation Branch, it was caused by a fire in the transmitter- made by US firm Honeywell - located in the upper portion of the rear fuselage.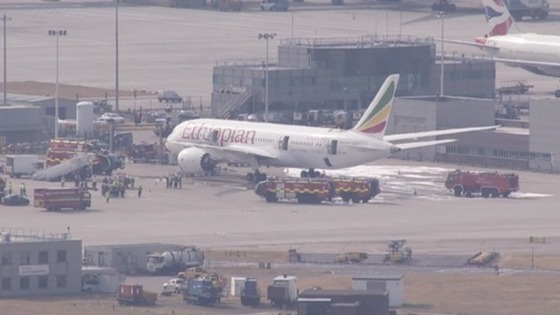 There are no other aircraft system in this area of the plane which, with the aircraft unpowered, contained stored energy capable of causing such a fire, the agency said.
Investigators also called for a safety review of lithium-powered emergency locator beacons in all aircraft types.