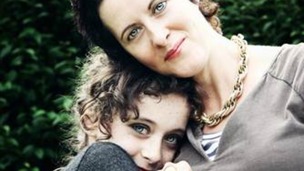 A bereaved mother whose 15-year-old daughter died after taking ecstasy has called for drugs to be legalised.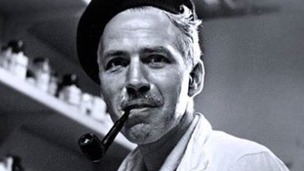 Alexander Shuglin, known as the 'Godfather of Ecstasy', who discovered over 200 chemical compounds for use in psychotherapy has died.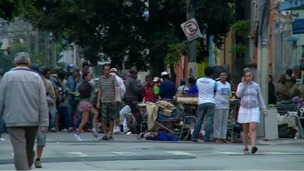 The Brazilian government is pouring money into dealing with the country's crack problem - but it's an uphill battle.
Live updates
Four-year-olds referred for drug and alcohol treatment
The head of the influential House of Commons home affairs committee says he is "deeply concerned" at an investigation showing children as young as four are being treated for drug and alcohol misuse.
Labour MP Keith Vaz called on parents to do more to prevent risks to their children.
"It is right that these youngsters receive the appropriate help but we must look at the source of their problems," he said.
"It is vital that parents take responsibility and additional support is given to them in order to prevent children being exposed to drugs and alcohol in the first place."
Four-year-olds referred for drug and alcohol treatment
It is "vital" to improve education programmes to stop young children having to be treated for drug and alcohol misuse, charities have said.
A survey by Mentor UK, who works to protect children from drug and alcohol misuse, suggested youngsters are not getting enough information.
The charity's director of programmes, Andrew Brown, said:
"We think it is vital that alcohol and drug education improve. Our own survey of teachers suggests that at the moment delivery is inconsistent, and that the norm is to timetable only one or two sessions a year.
Advertisement
Four-year-olds referred for drug and alcohol treatment
Children as young as four years old are among hundreds of young people being sent to specialist drug and alcohol treatment centres.
An investigation by the Press Association found that councils across the UK were referring youngsters to the centres.
Experts said the most common reason children had access to drugs was through their parents.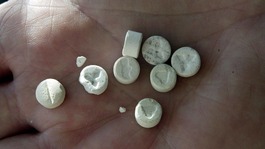 The UK had the highest proportion of people who have bought drugs online out of countries surveyed for an international study on drug use.
Read the full story
Drugs education for children as young as 10 should be broadened, one of the Government's chief drug advisers has said.
Professor Simon Gibbons, a member of the Advisory Council on the Misuse of Drugs (ACMD), told a public hearing that more needs to be done on drugs education in primary and middle schools.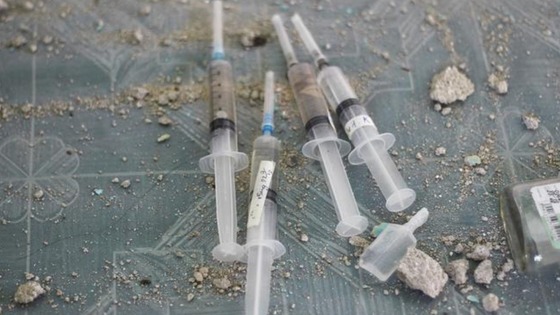 The subject of drugs does not form part of the National Curriculum at primary level, although it is at a school's discretion to include it within the teaching of personal, social, health and economic (PSHE) education.
Mr Gibbons, a professor of medicinal phytochemistry at University College London (UCL), said:
"I would certainly like to see more done on the education done in primary settings.
"I have two young daughters who are eight and 10 and the elder one is certainly at that age when she is starting to be aware of some of these materials.
"At the primary and middle school phase there's not enough information on drug education for 10, 11, 12-year-olds - that's something we should be pushing for."
The number of people who are injecting themselves with steroids or other image enhancing drugs is "rapidly increasing", health experts have warned.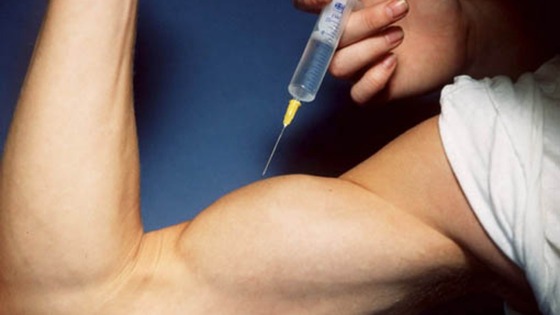 More must be done to help the rising tide of people, including teenagers, who use these drugs, the National Institute for Health and Care Excellence (Nice) said.
Outreach programmes should be set up in gyms to try to reach this group of drug users, Nice said. They also warned that people who use steroids do not seem themselves as having a drug problem.
The health authority also said that needle and syringe programmes - which were set up in the 1980s and 1990s to stem the spread of HIV - should also make sure that these drug users have the sterile equipment they need to prevent the spread of blood-borne viruses.
Meanwhile, local health bodies need to increase the proportion of these drug users who are tested for HIV, hepatitis B and C and other viruses.
Advertisement
Heroin worth more than £1.2 million has been seized from a car on a motorway in Scotland. Police in Dumfries and Galloway found the drugs in a vehicle on the M74 on Saturday.
Three men, aged 19, 25 and 16, from the Milton Keynes and High Wycombe areas are due to appear at Dumfries Sheriff Court today in connection with the seizure.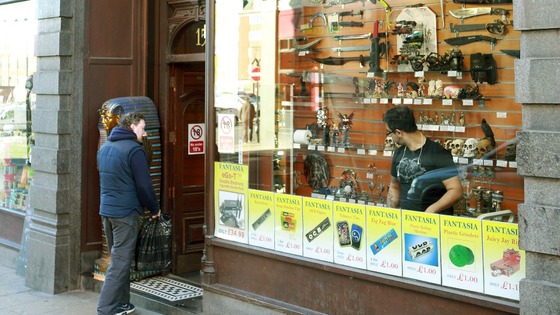 A shop owner has been convicted of selling items he knew would be used for drug taking in a landmark prosecution.
Hassan Abbas, 33, ran the Fantasia shop in Leeds which sold bongs, plastic bags and grinders all decorated with cannabis leaf designs.
While the items themselves are not illegal, a prosecutor argued that staff knew the products would be used for taking marijuana.
Abbas was found guilty of supplying articles used to administer or prepare controlled drugs. He was fined £800.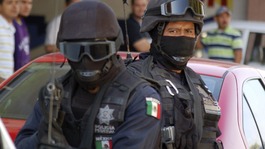 A drugs baron nicknamed "The Craziest One" killed in a shoot-out by Mexican marines had been reported dead four years ago.
Read the full story
US seeks extradition of world's most wanted drug lord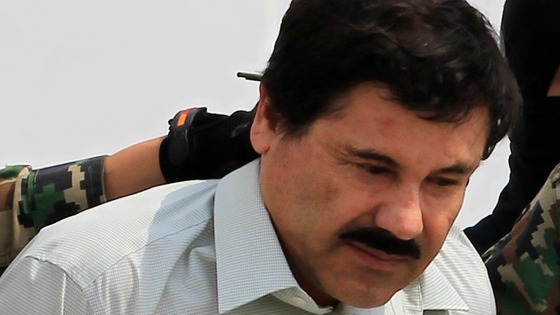 Police used a mobile phone to finally track down drug lord Joaquin "Shorty" Guzman, officials have revealed.
The phone, belonging to one of Guzman's aides, provided key information as to the whereabouts of the cartel leader and led police to a beachfront flat where Guzman was hiding.
Officials also revealed that each of Guzman's houses they came across during his decade on the run had steel reinforced doors and an escape hatch below the bathtubs with each latch leading to a series of interconnected tunnels in the city's drainage system.
Load more updates
Back to top