Murdered soldier Lee Rigby has been remembered at a special service held at the National Memorial Arboretum.
Read the full story ›
Fusilier Lee Rigby has been honoured at a service remembering fallen servicemen.
Rigby was murdered by Michael Adebolajo and Michael Adebowale near Woolwich Barracks last year.
The soldier is one of 17 servicemen to have their names added to the National Memorial Arboretum in Staffordshire.
The annual event remembers fallen servicemen who have been killed on duty the previous year.
Family members will lay wreaths at the memorial after the service.
Advertisement
Teachers at schools involved in the 'Trojan Horse' investigation allegedly claimed the murder of Lee Rigby was "some kind of staged event or hoax", according to a government report.
The report's author, retired counter-terrorism officer Peter Clarke, analysed the contents of a social media discussion between teachers at Park View School who called themselves 'The Park View Brotherhood'.
Clarke's report says the group of teachers exchanged "highly offensive comments about British service personnel" on the WhatsApp messaging service.
He also described the general contents of the teachers' discussions as "grossly intolerant of beliefs and practices other than their own".
London's mayor dismissed fears a permanent monument might become a magnet for extremists.
Read the full story ›
Bikers from across the UK are leading tributes to soldier Lee Rigby today. The riders, including current and former British military personnel, are gathering in Greenwich before travelling to Woolwich Barracks, where Fusilier Rigby was stationed, for a memorial service.
Organiser Julia Stevenson, said: "The Lee Rigby ride is about a single soldier brutally cut down not on the battlefield but on the streets of London. In the act of riding through Woolwich on the anniversary of his death we are expressing the admiration and respect we all share for our armed forces."
Julia Stevenson, added: "As we ride we will remember Lee, and our thoughts will be for his family at this difficult time, and his regiment. We will proudly represent a nation who was moved by this tragedy by riding as one."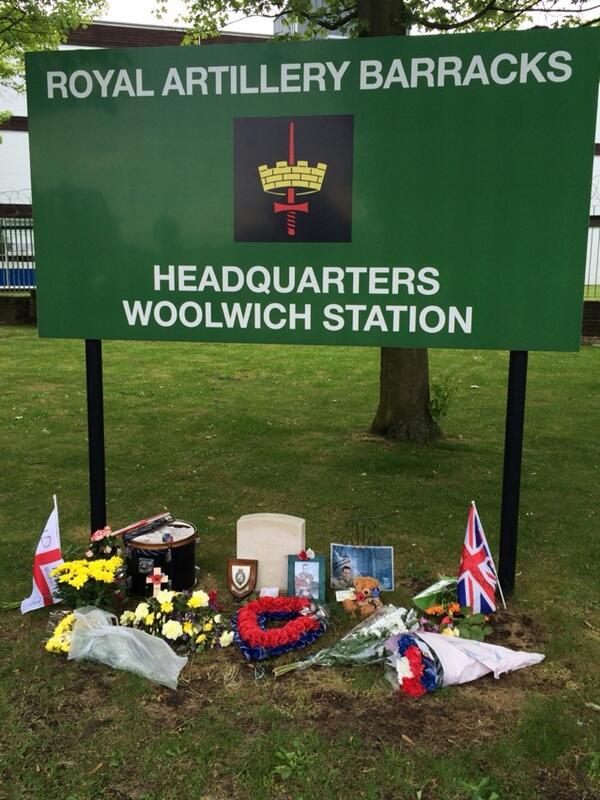 Advertisement
Lyn Rigby speaks exclusively to Good Morning Britain about her ongoing grief and described why she will never forgive her son's murderers.
Read the full story ›
The Home Secretary Theresa May led tributes to murdered soldiers Lee Rigby, a year since his brutal death.
The 25-year-old was killed near Woolwich barracks in south east London on May 22. Home Secretary Theresa May said:
We shall never forget the appalling crime which was committed so publicly in Woolwich a year ago and our thoughts must go to Lee Rigby's loved ones on this very difficult day.
The entire country united to condemn his death and the murderous ideology his killers espoused. They were swiftly brought to justice and we are committed to doing everything we can to challenge those whose beliefs and behaviour threaten our way of life.
An independent investigation is to examine the Electoral Commission's decision to allow an extremist party to use a slogan featuring murdered soldier Lee Rigby.
Jenny Watson, chair of the independent commission, said today that "an immediate and full independent investigation" will follow to "prevent this from ever happening again".
The watchdog issued an apology yesterday for allowing Britain First to use the description "Remember Lee Rigby" on voting slips for next month's European elections.
House of Commons Speaker John Bercow has requested an urgent independent inquiry after the Electoral Commission's decision to allow an extremist party to use a slogan featuring murdered soldier Lee Rigby.
According to his spokeswoman, Mr Bercow said: "The speaker was told about the Electoral Commission's decision this afternoon. He understands the grave concern felt over this alarming development and awaits (Cabinet Office Minister Greg Clark's) letter.
"The speaker wishes to see an independent inquiry, conducted as a matter of urgency. He will look forward to the publication of the report of that inquiry, which he and his colleagues will carefully consider."
Load more updates