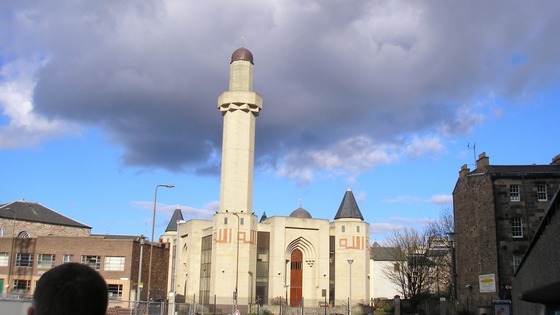 A man has been jailed for suggesting on Facebook that a mosque should be blown up in the wake of the murder of Lee Rigby, STV reports.
In July last year Derek Phin, 46, wrote about the Edinburgh Central Mosque on the Scottish Defence League Facebook page: "Burn the mosque down when the meeting is ongoing."
The building had been due to be full of anti-fascist campaigners meeting in response to the far-right's reaction to the Woolwich attack.
Phin, from Aberdeen, pleaded guilty to posting a threatening and abusive remark with religious prejudice and was sentenced to a year in prison.
"You have abused what you think is your right to free speech to threaten the safety of innocent people in their place of worship because of your mistaken understanding of what they or their co-religionists stand for," the judge said.