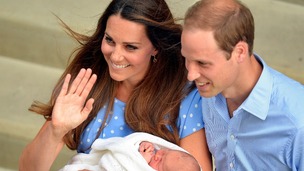 Plans reveal Prince George is to join Duke and Duchess of Cambridge's New Zealand and Australia Royal visit.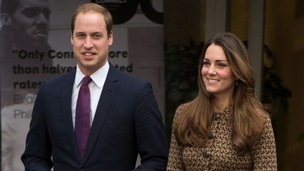 The Duke and Duchess of Cambridge have set up firms to protect their "intellectual property rights," Kensington Palace has revealed.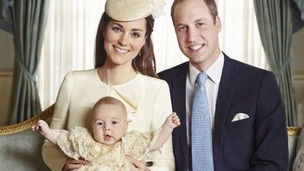 The world's media crowded the front door of St Mary's hospital in London this July as the third in line to the throne was born.
Live updates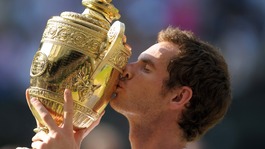 Andy Murray's Wimbledon victory beats Prince George, Alex Ferguson and Margaret Thatcher to be biggest UK talking point on Facebook in 2013.
Read the full story
Nelson Mandela 'fine' but 'frail', daughter reveals at premiere
The Duke and Duchess of Cambridge have attended the London premiere of the new film about the life of former South African president Nelson Mandela.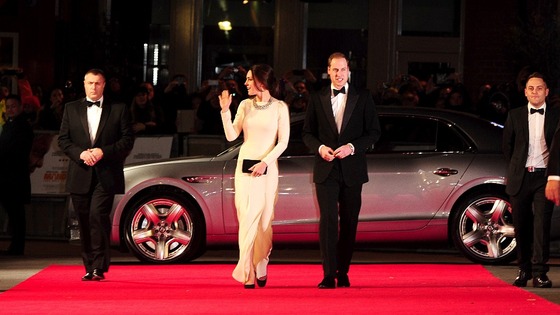 The Royal couple reached the red carpet just over an hour after the stars of the film, including Idris Elba and Naomie Harris, arrived.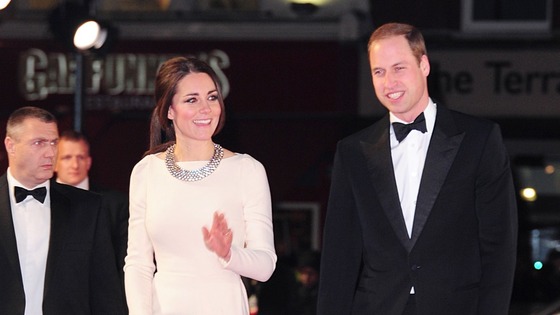 Once inside, William and Kate met Cinema and Television Benelovent Fund trustees, beneficiaries, Mr Mandela's daughter and members of the film's cast and crew.
Mandela: Long Walk To Freedom is due to be released on January 3 in the UK.
Advertisement
The Duchess of Cambridge arrived for the SportsAid fundraising dinner wearing a black patterned Alice Temperley dress - having left baby George at home.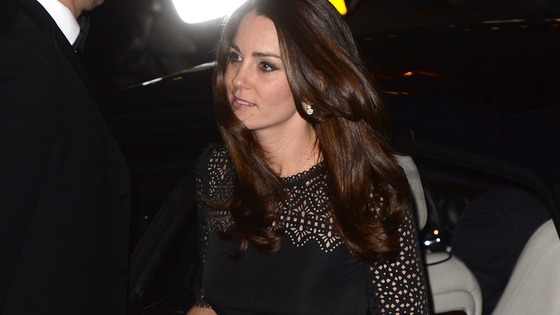 The Duchess of Cambridge arrived at a gala dinner hosted by SportsAid, a charity which gives young athletes a financial boost and other practical help at the start of their careers.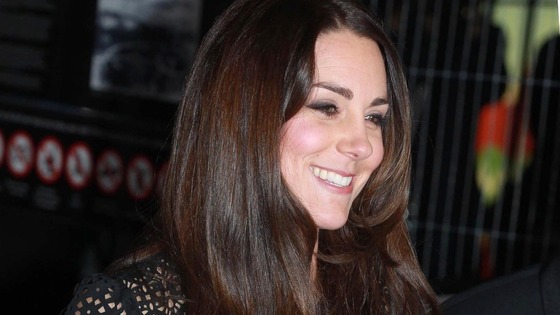 The ball will celebrate the achievements of the athletes it has helped over the years and shine a light on new talent.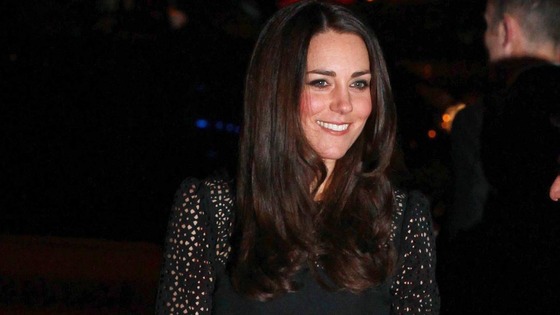 Kate will present the One-to-Watch Award, which will honour a young British sportsman or woman who has demonstrated extraordinary commitment to their sport and career.
The Duchess of Cambridge, has attended an education forum held by an anti-bullying charity in London's Canary Wharf.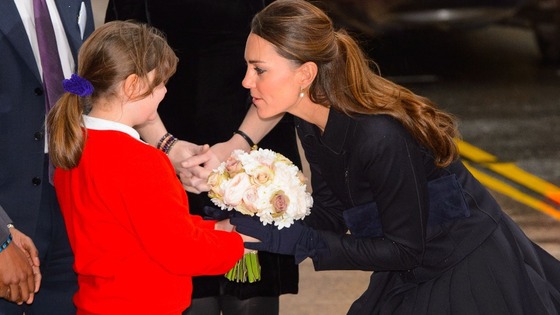 The Duchess is patron of school-based mental health charity Place2Be, which held the event.The charity supports 75,000 children in more than 200 schools in some of the most deprived areas of the UK.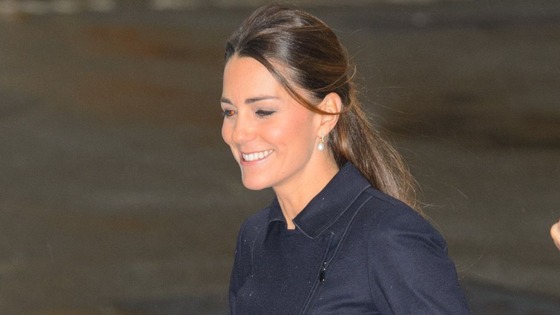 It helps children to cope with issues such as bullying, bereavement, domestic violence, family breakdown, neglect and trauma.
William and Kate join poppy sellers outside tube station
Kate was wearing a navy blue pleated skirt by Orla Kiely and a matching jacket by MaxMara as she arrived at the offices of Clifford Chance for the event.
Royals meet poppy sellers
The Duke and Duchess of Cambridge stunned hundreds of commuters in London today as they joined poppy sellers at a tube station.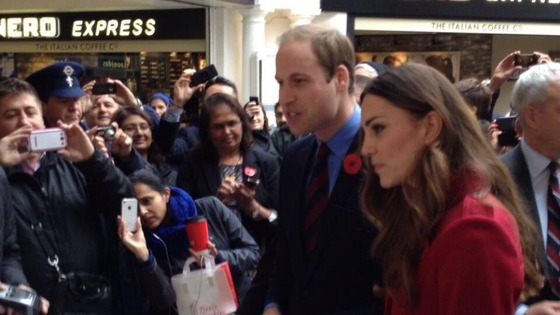 The royal couple travelled on a Routemaster bus to High Street Kensington station where they met military personnel and volunteers supporting London Poppy Day.
William and Kate were swamped by members of the public taking pictures as they walked along the high street to the station's entrance hall.
Some 2,000 uniformed personnel, veterans and their supporters are hitting the capital's streets today for the Royal British Legion appeal ahead of Remembrance Sunday.
Pictures: Royal Navy ship wears poppy ahead of Remembrance Day
Advertisement
Royal baby christening photos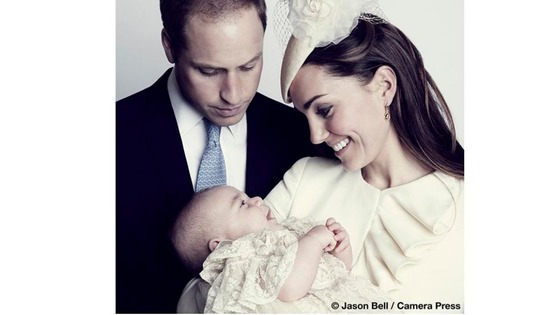 The Duke and Duchess of Cambridge have released a new image of Prince George following his christening on Wednesday.
Prince William and Kate chose renowned celebrity portrait photographer Jason Bell to take the official pictures to mark the christening at the Chapel Royal at St James's Palace.
Read: Prince George christening official photographs released
Royal baby christening photos
Creators of hit US comedy Family Guy have spoofed the royal christening by replacing Prince George with psychopathic baby Stewie in a newly released picture.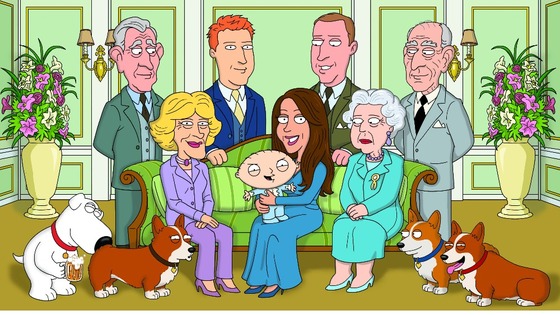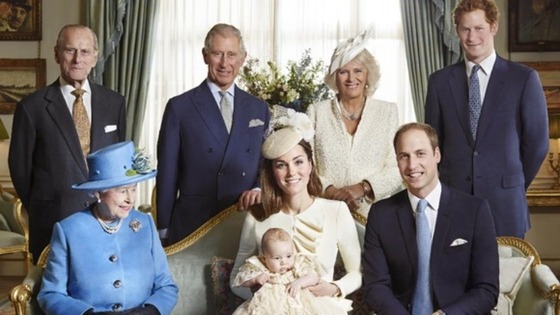 Stewie, who speaks with a British accent, appears with the royal family in his his latest plan for world domination which has seen him invent weapons of mass destruction and try to murder his own mother.
The picture also features heavy-drinking talking dog Brian, who is taking an interest in the corgis and with a pint in one paw.
The DVD of the 12th series features a story called Chap Of The Manor in which Peter Griffin's British alter-ego, Neville, discovers he is related to the Queen.
It sees the family swap their couch for a sofa, tune in to Wheel Of Politeness on the TV and start drinking in a pub rather than their usual bar, The Drunken Clam.
Read: 'Major character' in The Simpsons set to be killed off
Royal baby christening photos
Former Royal photographer Ian Pelham-Turner, who took the first official photographs of Prince William, says many things have changed since then.
The time afforded for photographs has roughly halved from seven minutes to just four, and the photographer is now allowed to address his Royal subjects directly:
He also told Daybreak that he had been expecting to see a photograph of the Queen holding Prince George, mirroring a family portrait of Queen Victoria with her three male heirs.
Royal baby christening photos
The Duke and Duchess chose renowned celebrity portrait photographer Jason Bell to take the official pictures to mark the christening at the Chapel Royal at St James's Palace.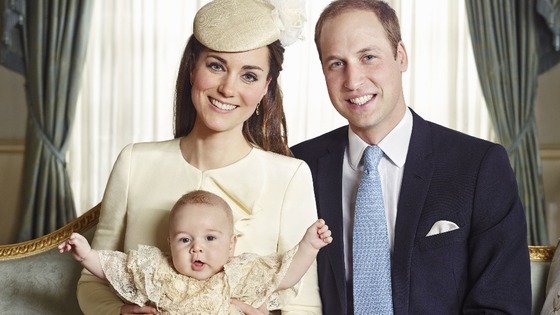 View more official photographs from Prince George's christening
Bell is renowned for his images of Hollywood stars and rock and pop legends like Sir Paul McCartney, actress Scarlett Johansson and former England footballer David Beckham.
Load more updates
Back to top