From geography graduate to helicopter pilot, we take a look back through the history of the Duke of Cambridge's career.
Read the full story ›
The Duke of Cambridge and David Cameron have laid wreaths during a twilight ceremony commemorating the First World War.
Advertisement
The Duke and Duchess of Cambridge were joined by Prince Harry as they met the families of soldiers who fought in the First World War.
New Editor Jonathan Wald tweeted from the St Symphorien military cemetery near Mons, Belgium: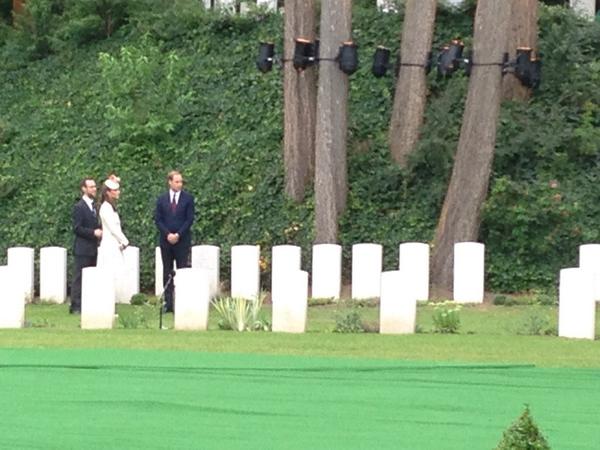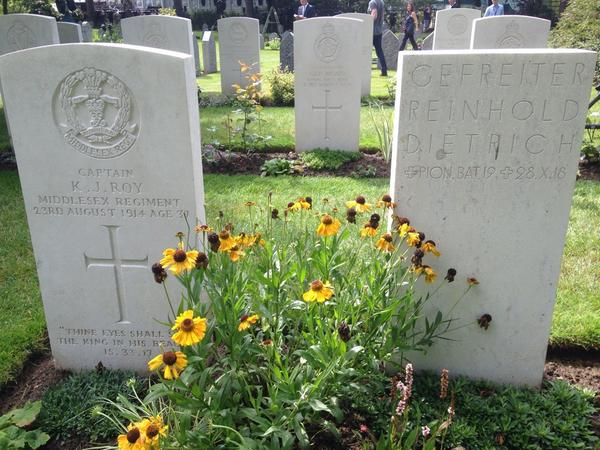 After learning of their shared love of chicken nuggets, Prince Harry cheekily asked the Olympic champion Usain Bolt whether he worked out.
Read the full story ›
Madame Tussauds have given the wax figures of the Duke and Duchess of Cambridge a glamorous new makeover.
Read the full story ›
Advertisement
The future king was seen walking on his own two feet, firmly supported by the Duchess of Cambridge as he watched his father play polo.
Read the full story ›
David Beckham joined the Duke of Cambridge to warn about the "devastating" effects of poaching, as the pair kicked off their new #WhoseSideAreYouOn campaign in London today.
The social media campaign aims to use the power of football to raise awareness of the illegal trade in endangered animals.
Speaking to the specially invited audience of conservationists the former England captain said:
"We're in a world where our generation, and the younger generation can really, really make a difference and we really need to do it now.
"Are we on side of the criminals? Or are we on the side of the animals? I know what side we're all on and I'm sure you know what side you're all on."
The Duke of Cambridge has recorded a message of support for the England football team ahead of the World Cup and called on the nation to play its part.
In an open message to England manager Roy Hodgson and the squad, Prince William said: "Having spent some time with the England players after the Peru game at Wembley, I am sure they will be ready for the challenge.
"To the thousands of England fans making the long trip out in support, I hope you have a great time and see some amazing football."
The Royal said both he and his son Prince George would take part in some capacity, adding, "I can assure you that George and I will be having a go ourselves".
Royal Editor Tim Ewart concludes the royal tour of New Zealand and Australia has been a "resounding success" with Prince George as the star of the show:
Load more updates