A police force has come under fire for launching an appeal to reunite a woman with her Belgian chocolates.
Read the full story ›
Thirty firefighters are battling to contain a fire on a Nottinghamshire industrial estate
Read the full story ›
Advertisement
Jessica Greaney's eyeball was being "eaten away from the inside" by a rare parasite.
Read the full story ›
Residents have taken to Twitter to describe the moment an earthquake struck an area of the East Midlands
Definitely thought I was going mad when my bed just shook, noo just an earthquake in Leicester
Cottesmore in Rutland has been confirmed as the epicentre of an earthquake measuring 3.8 in magnitude which was felt across the East Midlands this evening.
It struck at 10:25pm and was felt in homes across Leicestershire, Rutland and Lincolnshire. There are no reports of any damage to property so far.
An earthquake measuring 3.8 on the Richter scale hit the village of Cottesmore in Rutland in the east Midlands tonight, the US Geological Survey said.
Advertisement
Data plot from British Geological Survey monitoring station shows this evening's quake reading. http://t.co/Ek3TdkYqy9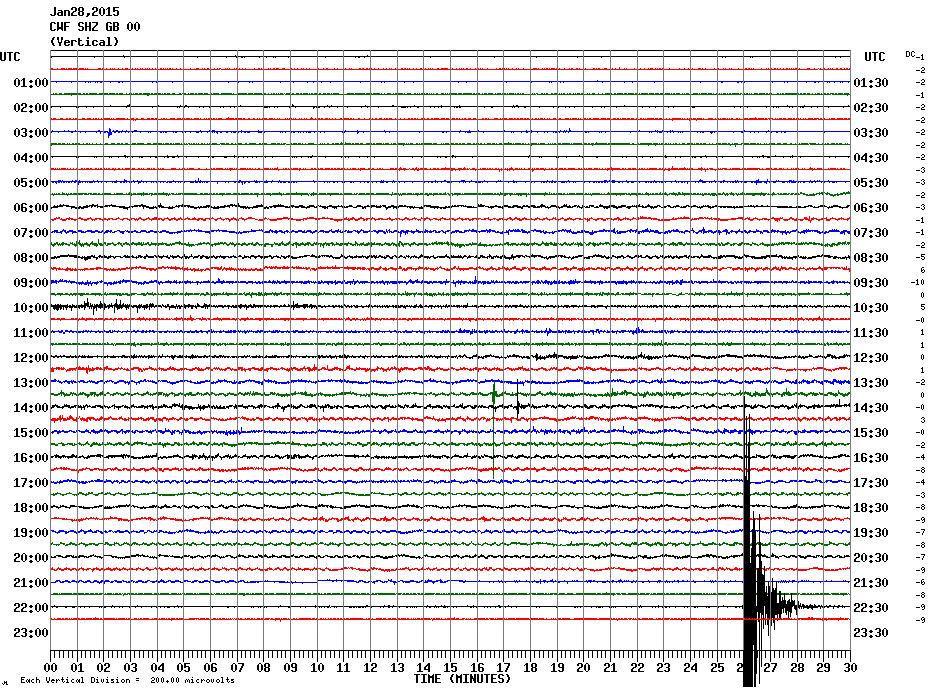 ITV News reporter James Webster has tweeted an image from the British Geological Survey showing the data of tonight's earthquake felt across the East Midlands.
The image above is taken from the monitoring station based at Charnwood Forest in Leicestershire.
The US Geological survey says the epicentre was in Cottesmore in Rutland and happened at 22:25 GMT.
The British Geological Survey says it is looking into reports of a possible Earthquake in the Leicestershire and Rutland area.
Just looking into reports of a possible Earthquake in the Leics / Rutland area. Watch this space!
Meanwhile the tremors were felt in Grantham and Kettering.
Just felt an earthquake I'm sure, shook the whole house, in Grantham #grantham
Budget supermarket Aldi has recalled one of its staple chocolate sweets after salmonella was detected.
Customers are being urged to return all 200g packs of Choceur Treasures sold in the Midlands with a 'best before' date of September 1, 2015, due to the bacteria being found in one batch which went on to be sold at stores across the region.
Read: The full list of stores where the treats have been sold
The Choceur Treasures are whole hazelnuts wrapped in waffle and milk chocolate. The Food Standards Agency has now issued a formal Product Recall Information Notice.
No other Choceur or Aldi products are known to be affected.
Three men have been arrested during terror raids in London and the East Midlands on suspicion of supplying forged documents, Scotland Yard said.
The suspects, aged 28, 30 and 33, were taken to a central London police station.
A 33-year-old man arrested at a separate address in south-east London on suspicion of being concerned in the commission, preparation or instigation of acts of terrorism remains in custody.
While police were given until December 14 to question a further five people arrested in connection with the investigation.
Load more updates