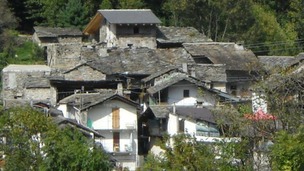 A picturesque Italian village has gone on sale for less than the price of an average house in Great Britain.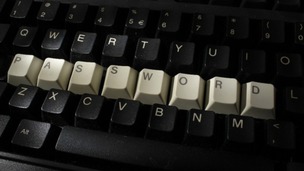 In the wake of eBay's customer databases being breached by hackers, we look at tips internet users can use to protect themselves online.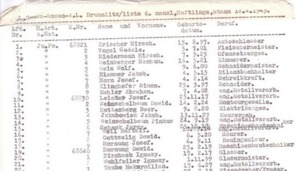 One of Oskar Schindler's lists has been posted on the eBay auction website with a starting bid request of $3 million (£1.97 million).
Live updates
eBay users urged to change passwords after hacking
Cyber attackers have accessed eBay customers' names and contact details, the company said in a statement.
eBay said: "The database, which was compromised between late February and early March, included eBay customers' name, encrypted password, email address, physical address, phone number and date of birth.
"However, the database did not contain financial information or other confidential personal information."
The online auction site said evidence of the hack was first detected about two weeks ago, but it was now making the announcement after "extensive forensics".
eBay users urged to change passwords after hacking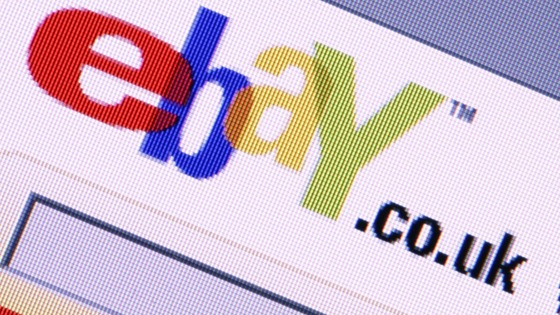 eBay has urged its users to change their passwords after the website was hit with a huge data breach.
In a statement, the online auction site said a cyberattack had "compromised a database containing encrypted passwords and other non-financial data".
Cyberattackers hacked employee log-in credentials, allowing them access to the company's corporate network.
Tests so far show no evidence of unauthorised activity by users or access to financial or credit card information, eBay said.
Advertisement
Four people have been sacked from the Student Loans Company and a further two have resigned following an inquiry into alleged stamp fraud at a call centre.
The investigation looked at claims that unfranked stamps were peeled off mail sent to the loans company's Darlington offices and reused or sold.
Some stamps were sold on eBay with one rare and unfranked example fetching over £1,500, according to the Northern Echo.
A spokesman said: "The Student Loans Company is currently investigating a number of alleged incidents of theft at its Darlington office.
"We can confirm that some members of staff involved in these incidents have now left the company. We are taking this matter very seriously and are continuing our investigations."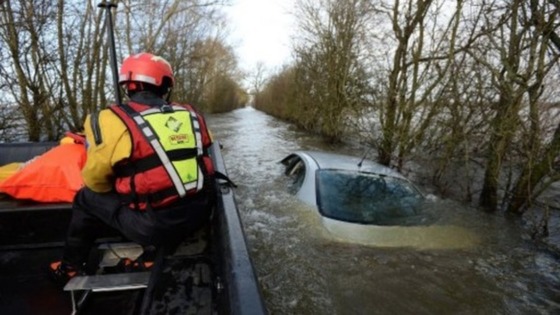 A car stuck in floodwater on the Somerset Levels that became one of the enduring images of the recent weather crisis appears to have been sold for £101,100 on the online auction site eBay.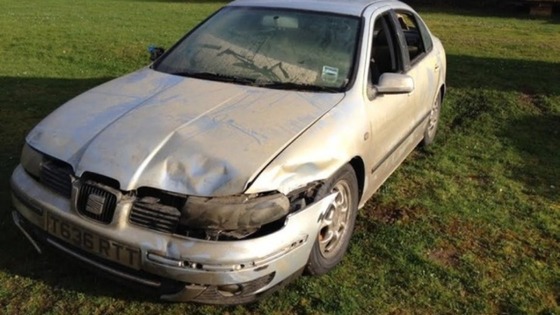 Its owner Hubert Zajaczkowski, had to abandon the car on his way home from work at the helicopter company AgustaWestland in Yeovil on Christmas Eve.
The money raised will go to a flood relief charity.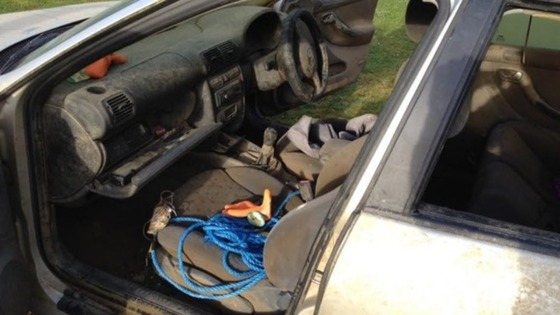 Holocaust memorabilia 'on eBay'
Holocaust memorabilia found for sale on eBay included a complete Auschwitz uniform worn by a Polish baker who perished in the Nazi concentration camp, the Mail on Sunday reported.
The paper said the purported Holocaust artefact had been priced at £11,300 by the eBay vendor, a Ukrainian man based in Canada, who had sold another batch of clothing purporting to be linked to Auschwitz for £11,300 pounds last year.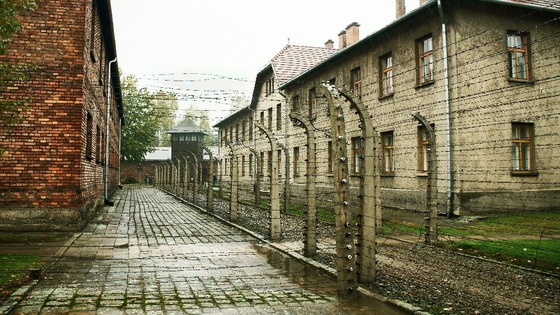 Other items reported to be for sale included shoes and a toothbrush belonging to a death camp victim and Star of David armbands used to mark out Jews for persecution.
The newspaper said eBay had been unable to say how long such items may have been for sale on its website.
Holocaust memorabilia 'on eBay'
EBay has apologised after memorabilia from the Holocaust was found for sale on the site.
The company, which receives a commission on items sold and charges vendors a listing fee, released a statement saying:
We are very sorry these items have been listed on eBay and we are removing them. We don't allow listings of this nature, and dedicate thousands of staff to policing our site and use the latest technology to detect items that shouldn't be for sale.

We very much regret that we didn't live up to our own standards. We have made a donation to charity to reflect our concern.
– Ebay statement
Advertisement
Holocaust memorabilia 'on eBay'
EBay has removed from its listings around 30 items of memorabilia from the Nazi Holocaust, including clothes worn by concentration camp victims, after a Mail on Sunday investigation discovered they were on sale on the auction website.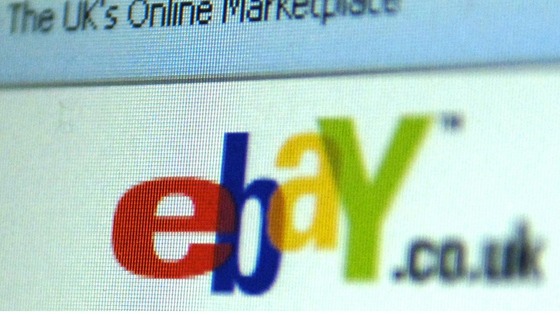 The newspaper said its reporters found a range of items on the site over the past week, including what was presented by the vendor as a complete Auschwitz uniform worn by a Polish baker who perished in the Nazi death camp.
The Mail on Sunday said it had alerted eBay and that the online auctioneer had removed 30 items from sale and offered to make a donation of £25,000 to a suitable charity.
Shoppers on eBay will be able to collect items purchased online from high street stores under two new schemes.
The digital retail giant today launched its Click and Collect service, which allows customers to pick up goods from a variety of major shops:
DW: First, we're switching on eBay's Click & Collect for all lg merchants who have capabilities to allow customers to pick up in stores.
eBay also announced a trial partnership with Argos involving 50 of its smaller sellers, from whom shoppers will be able to buy items and collect them in Argos stores:
DW: We'll begin with a collection of 50 eBay merchants,who'll be able to offer customers fast, free and local collection at 150 Argos stores
New iPhone on sale for £2k
The newly released iPhone 5S is being offered for sale on eBay for as much as £2,000 by those anticipating enthusiastic fans will pay over the odds to get their hands on the device.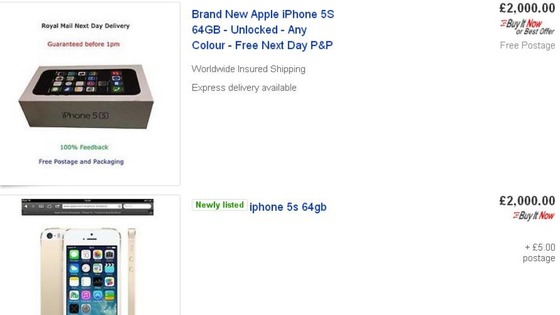 The wait for the new handset finally ended yesterday as thousands of people streamed through the doors of Apple stores around the country, many of them having camped out for days.
But with hundreds of listings on eBay for the device with fixed prices running into the thousands, it appears that those that have already bought it are hoping to cash in and make a hefty profit.
Elton John may be better known for his Tantrums & Tiaras, but it is a pair of the pop legend's platform boots that are up for auction.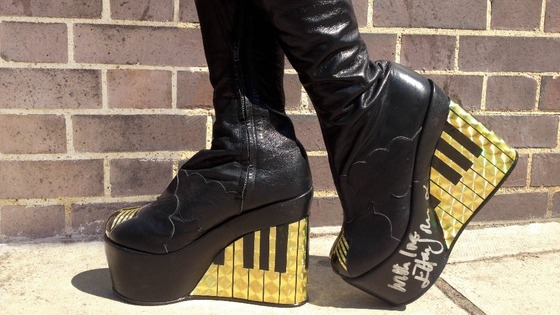 The six-inch-high boots, complete with gold keyboard motif platforms and signed by the man himself, are among a number of pop memorabilia items being auctioned off on eBay to raise money for Amnesty International.
Load more updates
Back to top