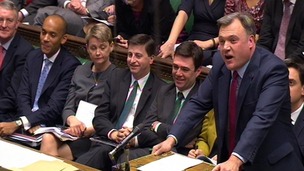 The Shadow Chancellor Ed Balls says George Osborne's creditability has been damaged by today's Autumn Statement.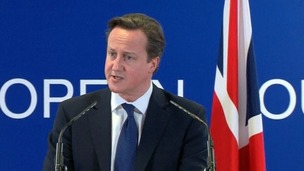 The Prime Minister has hit out at EU institutions for not going far enough to rein in spending as budget talks were postponed until January.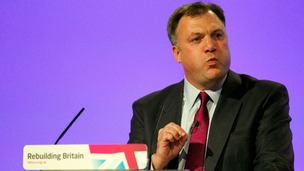 ITV News' Political Editor Tom Bradby interviews Shadow Chancellor Ed Balls at the Labour Party conference in Manchester today.
Live updates
'Bedroom tax' cited after suicide
Balls: 'Bedroom tax' is driving people to edge of despair
Shadow chancellor Ed Balls has said "there is no doubt" the Government's controversial "bedroom tax" is driving people to "the edge of despair".
Mr Balls was commenting after a family of a woman who committed suicide blamed the pressure of the tax for contributing to her death.
"There is no doubt that this policy is driving people to the edge of despair in their many thousands across the country," Mr Balls told Sky News.
He said: "David Cameron and George Osborne and Iain Duncan Smith should stand back from the rhetoric, which is always a little bit nasty and a little bit divisive, and say: 'What are we actually doing here?'"
Read: Family blame 'bedroom tax' pressure for woman's death
Samaritans is available for anyone in any type of distress on 08457 90 90 90 in the UK or visit their website www.samaritans.org
UK avoids triple-dip recession
Ed Balls: 'Lacklustre' figures show economy still flat
The shadow Chancellor Ed Balls has called today's GDP figures "lacklustre" and accused the Prime Minister and George Osborne of delivering the "slowest recovery for over 100 years".
They [the government] took an economy that was starting to grow strongly, with falling unemployment and a falling deficit, and delivered stagnation, rising unemployment and £245 billion more borrowing than planned ...

If we're to have a strong and sustained recovery, and catch up all the ground we have lost over the last few years ...

We need radical bank reform and a jobs and growth plan, including building thousands of affordable homes and a compulsory jobs guarantee for the long term unemployed.
– Ed Balls, Shadow Chancellor
Advertisement
Top income tax rate falls to 45%
Labour tax poster: 'Who wants to bung a millionaire?'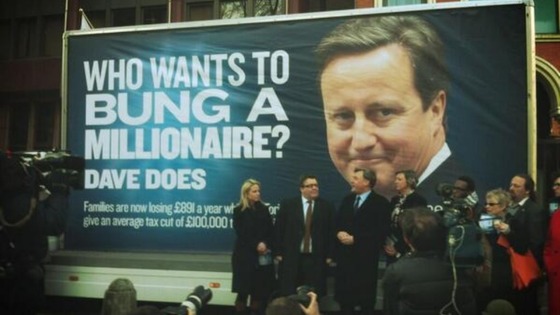 MP Tom Watson and Shadow Chancellor Ed Balls unveil a Labour poster against the government changes to tax reform come into effect, including a cut in the top rate of income tax from 50p to 45p.
Top income tax rate falls to 45%
Balls 'would not support 50p tax if it did not raise revenue'
Shadow Chancellor Ed Balls said he would not support a 50p top rate of tax if it was not raising revenue.
He told Radio 4's Today programme:
I would rather see every tax rate come down. I'm not a high tax person, I'd rather get taxes low.

I wouldn't support a 50p tax rate if it wasn't raising revenue but the reason why it's important to have it, the reason why it was introduced first in 2008 and then 2009 was at a time when families are paying a big price for the global financial crisis it is important that we share the burden fairly.
Ed Balls confesses to being caught speeding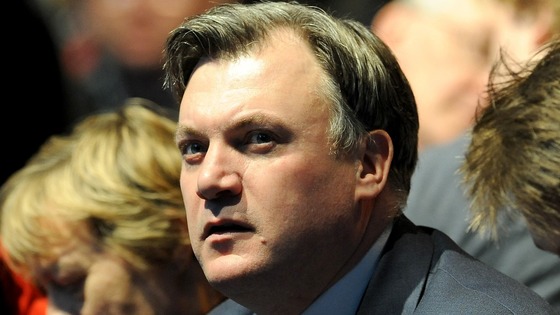 Ed Balls has admitted to being caught speeding in his West Yorkshire constituency - saying that he was "bang to rights".
The shadow chancellor said he was going 56mph in a 50mph zone on the motorway.
Writing on his blog, the Labour MP said: "Like many local people, I was caught out by the never-ending roadworks on the M62. Pulling on to the motorway at Morley I realised too late that the speed restrictions were still in place.
"I was caught and bang to rights - doing 56 in a 50 mile restriction zone. Going too far, too fast, you might say.
"I paid my fine and chose to attend a speed awareness course. I currently have no points on my licence and would like to keep it that way.
PM backs Osborne on Philpott
Balls: Chancellor's 'cynical, nasty, divisive' Philpott link
Shadow Chancellor Ed Balls launched a scathing attack tonight on what he called the "cynical, nasty and divisive" way George Osborne linked the Philpott case with the broader issue of state benefits.
Mr Balls said the "desperate" Chancellor had offended millions of hard-working people and was playing politics with a tragic case for his own political gain.
Watch: George Osborne Mick Philpott raises questions about whether taxpayers should be "subsidising lifestyles like that"
Advertisement
PM backs Osborne on Philpott
Balls: Osborne 'cynically' using Philpott in benefits row
The shadow chancellor Ed Balls has condemned the "nasty and divisive" comments by George Osborne in which he questions why taxpayers' money was being used to "subsidise lifestyles" like Mick Philpott:
I believe George Osborne's calculated decision to use the shocking and vile crimes of Mick Philpott to advance a political argument is the cynical act of a desperate Chancellor.

Our main thought at this time should be about the six children who tragically lost their lives, and the others in the family who have been left to mourn their loss.

We should have a proper debate about welfare reform.
And we should discuss what action needs to be taken to tackle the scourge of long-term unemployment including the need for a compulsory jobs guarantee so that people cannot languish on the dole for years and years on end.

But for the Chancellor to link this wider debate to this shocking crime is nasty and divisive and demeans his office.
Benefit critics 'talk rubbish'
Labour: Families will be £891 a year worse off
Labour analysis of new research by the independent Institute for Fiscal Studies claims that families in Britain will be on average £891 worse off in the new tax year.
The party claims that having taken into account changes made to tax credits and benefits since 2010, each household in the UK will be on average £17 a week worse off in the 2013/2014 financial year.
These shocking figures show the huge hit millions of families are facing at the very same time as David Cameron and George Osborne are giving millionaires an average £100,000 tax cut.

On average families will be £891 worse off this year because of changes introduced since 2010. All this comes at a time when a flat lining economy has seen prices rise faster than wages and unemployment rise again this month.
– Ed Balls MP, Shadow Chancellor
Govt: Economy 'could be worse'
Osborne 'playing with fire' releasing Budget details early
Shadow Chancellor Ed Balls told ITV's Daybreak that the Treasury and George Osborne "are playing with fire" after the Evening Standard published details of the Budget on Twitter before the Chancellor's speech.
He said: "If the Treasury and the Chancellor give out to the Evening Standard the market sensitive fiscal forecasts they are playing with fire. I have never heard of that before."
Govt: Economy 'could be worse'
Ed Balls calls for income tax cut to boost economy
Ed Balls has called for emergency tax cuts in next week's Budget, saying Labour would welcome a cut in the basic rate of income tax to boost the economy.
Chancellor George Osborne is under pressure from some Conservative MPs to make bold tax moves on Wednesday in a bid to kick-start the UK's fiscal fortunes.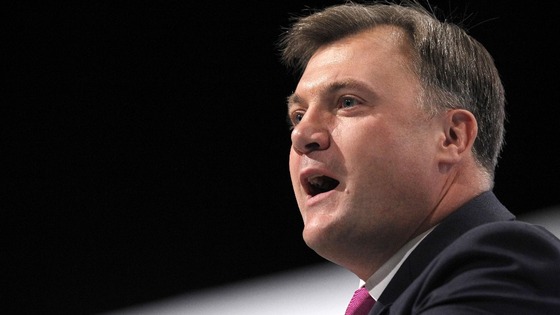 In an interview with The Daily Telegraph, Mr Balls said temporary borrowing to fund a cut in the basic rate of income tax would pay for itself.
"Something must be done now" as Britain is facing an economic depression "like the 1930s", the shadow chancellor told the newspaper.
"If George Osborne announced a temporary cut in the basic rate we would applaud him because we would say, 'At last he is finally doing something to get some spending power back into the economy'", he added.
Load more updates
Back to top