Labour leader Ed Miliband has revealed he is "quite sympathetic" to having more bank holidays, economic impacts allowing.
Asked about Ukip's proposal for St George's Day to be designated a new bank holiday, he told LBC radio: "I am quite sympathetic to more bank holidays.
"But you have to be careful about what it means for the economy and all that," he added.
Mr Miliband said he had not marked St George's Day this year but it was "always nice to celebrate it by campaigning in England".
England means a whole range of things. It means a sense of fair play, it means incredible countryside, it is obviously the place where my parents took refuge after the Second World War so it means a huge amount to me.
– Ed Miliband
David Cameron insisted that there was a post-conflict plan for Libya and said that he made the "right decision" to stop Muammar Gaddafi.
Read the full story ›
Advertisement
Labour leader Ed Miliband has been accused of "politicising a tragedy" by claiming that the coalition's lack of planning in post-conflict Libya was partly to blame for the migrant crisis.
Conservatives have accused Labour of drawing the link far too closely between David Cameron and the migrant deaths in the Mediterranean.
But at a news conference today, Miliband remained defiant, saying: "I don't think anybody in the foreign policy community or in the wider international community would disagree with what I have said, about the failure of post-conflict planning."
David Miliband has revealed who he's voting for in the General Election ... and unsurprisingly it's Labour.
Sharing a picture of his postal ballot envelope on Twitter, Ed Miliband's brother and one-time political opponent said he was "proud" to have voted for the party.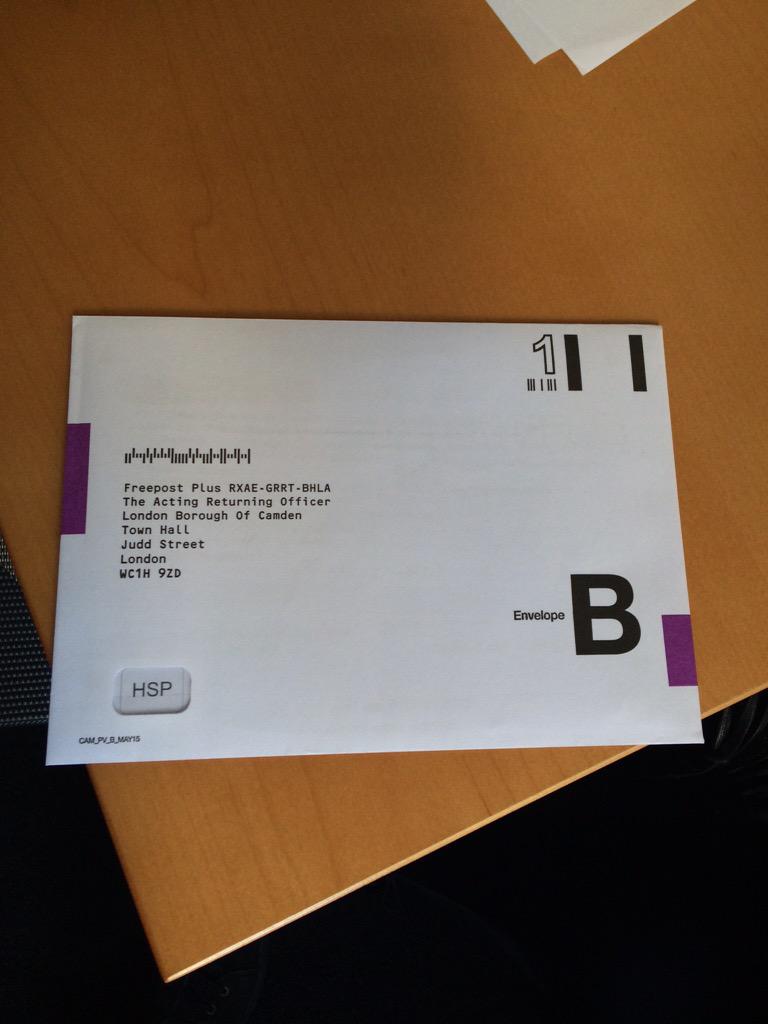 Conservative ex-foreign minister Alistair Burt has accused Ed Miliband of "selling short" the work of British diplomatic staff and others in Libya.
He tweeted his response after the Labour leader suggested today that UK failures in Libya in the aftermath of the fall of Muammar Gaddafi were partly to blame for the refugee tragedies in the Mediterranean.
Mr Burt wrote: "Sorry Ed Miliband, I visited our people who worked day in day out to rebuild Libyan institutions for months/years after 2011."
1. Sorry Ed Miliband- I visited our people who worked day in day out to re build Libyan institutions for months/years after 2011.
2. I don't recall them abandoning Libya. I recall their immense effort, and how difficult things were. I think you sell UK FCO a bit short.
Former foreign secretary William Hague has criticised Labour leader Ed Miliband after he attacked the government's strategy on Libya.
He said: Foreign policy is not something that you can just discover 13 days before polling day. This is the first time in five years that Ed Miliband has troubled himself to make a full length speech on foreign policy."
"So I would say to him that he cannot lecture anybody about British influence in the world when the last Labour government closed more than 30 of our embassies, never had a foreign secretary visit Australia in 13 years, withdrew from Latin America, closed the language school of the Foreign Office - all things we have had to put right under this Government.
"He cannot come to foreign policy with some ill-judged, opportunistic remarks after five years and say, 'maybe this will tackle it'", he added.
Advertisement
David Cameron has said Ed Miliband's remarks that imply the Mediterranean refugee crisis is "in part a direct result" of the government's military intervention in Libya in 2011 are "ill-judged".
I've learnt as prime minister that it is so important in a dangerous and uncertain world that you show clarity, consistency and strength on these foreign policy issues.

And I think frankly people will look at these ill-judged remarks and they will reach their own conclusion.
– Prime Minister David Cameron
Ed Miliband has accused David Cameron of "presiding over the biggest loss of influence for our country in a generation".
In a speech on foreign policy at Chatham House, Mr Miliband called for an end to "small-minded isolationism".
He said a Labour government would "stand up for Britain" on the world stage.
ITV News' Carl Dinnen said the Labour leader had launched a three-pronged attack on the Prime Minister's foreign policy citing the examples of Libya, Ukraine and the European Union:
Mr Miliband said it was "wrong" of David Cameron to assume Libyan institutions could evolve on their own
He claimed the HSBC threat to leave the UK underlined the danger of in-out EU referendum
The Labour leader said the Ukraine crisis was an "apt symbol" of Britain's isolation and "waning influence"
Nick Clegg has accused Labour of a "distasteful" attempt to make political capital from the Mediterranean refugee crisis.
It follows a row over a speech by Ed Miliband in which he is due to suggest the deaths of hundreds fleeing North Africa are "in part a direct result" of the government's military intervention in Libya in 2011.
Mr Clegg told BBC Radio 5 Live it was "pretty distasteful to reduce this total human tragedy, hundreds of people dying in the Mediterranean, to a political point-scoring blame game".
But he acknowledged that it was "legitimate to say that things then spiral in directions that you can't fully predict".
"All I would plead for is a little less finger-pointing wisdom from Ed Miliband - when he supported the intervention in the first place - and a little bit more adherence to facts about exactly who is ending up on these boats, why they are and what we can now do about it to stop this terrible tragedy," he said.
The Labour leader has accused David Cameron of presiding over the 'biggest loss of influence for our country in a generation'.
Read the full story ›
Load more updates