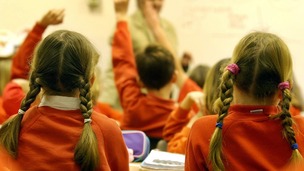 Schools have a "moral responsibility" to keep the cost of pupils' uniform down, council leaders warned today.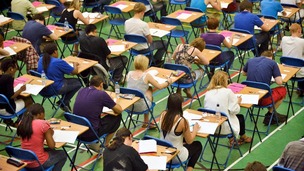 Teenagers in England, Wales and Northern Ireland are waking up to their A-level results today.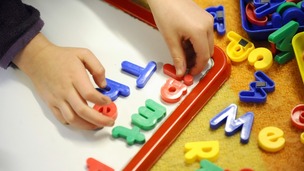 Teaching unions have warned that they could boycott a new reading test, which will be taken by pupils for the first time this week.
Live updates
Students protest over cuts
Unison: 'Young people are being robbed of their futures'
Tory education policies are turning the clock back to the time when education was the preserve of the rich.

Young people, especially those from poor families, are already being put off going to university by the huge cost. The loss of the EMA has forced many others to drop out of school altogether.

Young people, faced with a tough jobs market or an education they cannot afford, are left without options.

The effects will be as expensive for our society as they will be long-lasting, but the real tragedy is for those young people robbed of a future.
– Roger McKenzie, assistant general secretary of Unison
Students protest over cuts
NUS warns of 'epidemic of dropouts'
The NUS has warned that the UK could be heading for an "epidemic of university dropouts", with a study showing that more than two in five had seriously considered leaving their course.
Of these, almost half of undergraduates said money worries were a key factor in considering whether to drop out.
Advertisement
Students protest over cuts
Students feel 'sense of desperation'
The NUS have said young people were being left with a "sense of desperation" for their futures amid major changes to education and a tough job market.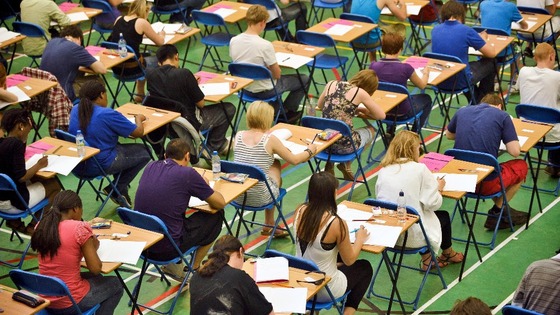 The prospect of leaving university thousands of pounds in debt and facing a scramble for graduate jobs was a major concern, the union warned.
Mr Burns said there were strong feelings on campuses around the country about education reforms, including the move to treble tuition fees and financial support for students as well as youth unemployment.
Today's students know they are going to be "tens of thousands of pounds in debt before they even graduate and they know there's little prospect of graduate employment," he said.
"There's a sense of desperation that people have. They're slowly seeing opportunities being taken away and are powerless to do anything about it."
Students protest over cuts
Nick Clegg 'has lost the trust of young people'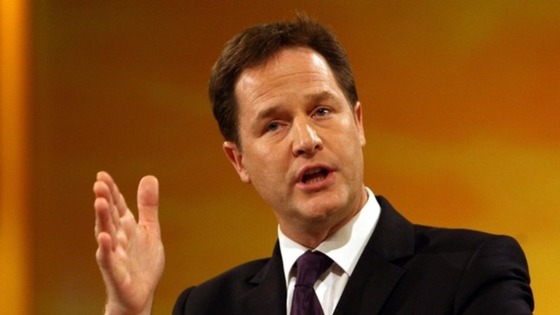 NUS president Liam Burns has said Liberal Democrat leader Nick Clegg won the trust, and votes, of young people and their parents by signing the tuition fees pledge, but had now lost them "once and for all" by breaking it.
He said: "Most parents would like to see him and every other MP who broke the pledge go before they can do any more harm to the next generation.
"As students gather in London today to demand investment in education and employment, the countdown to the next general election has already begun.
"Many MPs of all party colours kept their promise, but those MPs who broke their pledge cannot wriggle their way out. They are living out their electoral lives on borrowed time."
Students protest over cuts
Tuition fees row 'puts off voters'
Most parents with children under the age of 18 would not vote for an MP who broke a pledge against increasing university tuition fees, according to a new poll.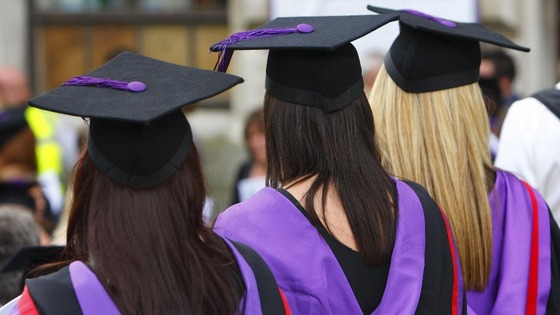 The findings were released ahead of a demonstration in London today to protest at the "shutting down" of opportunities for the next generation.
The survey, covering almost 500 parents, showed that more than three out of five would not vote for an MP who broke a pre-election pledge to vote against increasing tuition fees while almost half believed they should resign.
Students protest over cuts
Students to protest over funding cuts
Up to 10,000 students will attend a demonstration in London today to call for investment in education and employment.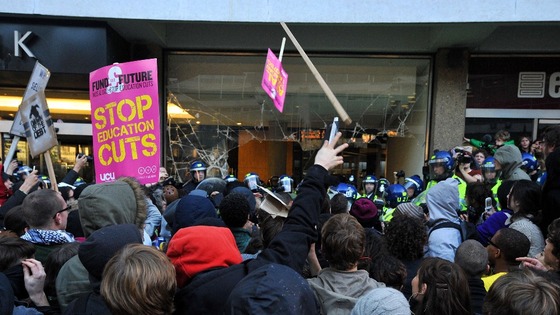 It will be the first national protest organised by the NUS since more than 50,000 people, including many lecturers, took part in a demonstration two years ago which was marred by violent clashes with police, leading to a number of arrests and injuries.
Advertisement
London 2012 Games 'has not boosted sports in school'
The London 2012 Games have so far failed to increase the chances to do sport in schools, a survey has found.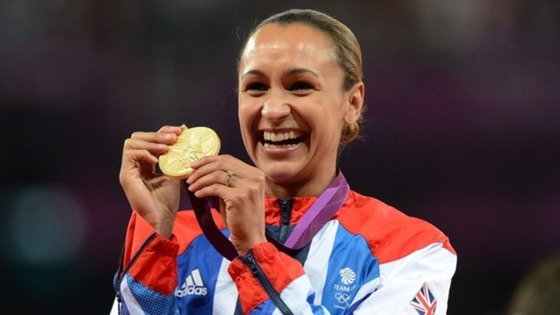 Half of the 1,006 parents interviewed said the Games had made their child want to do more sport.
However 54% of parents have said their children are doing less than two hours of school sport a week.
A total of 15% said their child now does more sport outside of school grounds while 9% did more sport inside school.
The study commissioned by Chance to Shine also showed 12% of parents claimed their child wanted to do more sport after the Olympics but were unable to find ways of doing it at school.
Just over half of the parents, 54%, stated their children played less than two hours a week of PE or games lessons at school.
Teacher trainees in 'struggle' to find jobs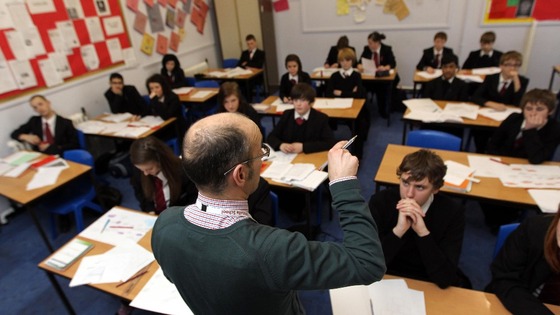 Thousands of new teachers never make it to the classroom, according to a new report
Many fail to finish training courses, while others struggle to find jobs, according to the Good Teacher Training Guide 2012.
Researchers at Buckingham University analysed official data on teacher training for the 2010/11 academic year, looking at where trainees study, the numbers entering the profession and the types of qualifications they hold.
The findings show that in 2010/11, 70.4% of 37,734 teacher trainees were in teaching posts the following January, meaning around 11,000 did not enter the profession.
Report author Professor Alan Smithers said: "Some people start with teacher training and it becomes clear to them that they are not going to make good teachers, and others successfully complete and they're not necessarily able to find a job,"
Ministers have announced plans to overhaul teacher training, moving it away from universities into schools.
Calculator ban for 11-year-old pupils
Calculators are to be banned from maths tests for 11-year-olds amid concerns that primary school students are overly reliant on them, the Department for Education said.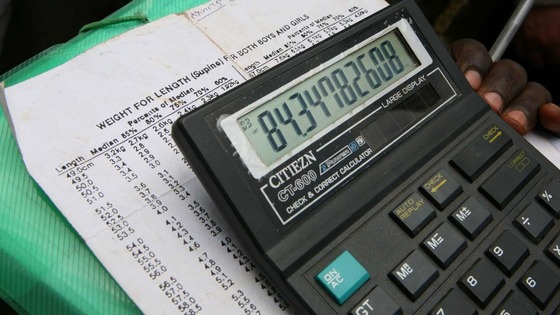 Pupils will be prevented from using calculators in the maths national curriculum tests from 2014.
The tests, known as Sats, are split into three papers and pupils are allowed to use calculators in one 45-minute exam. Sats are taken by youngsters in their final year of primary school.
Education minister Elizabeth Truss said: "By banning calculators in the maths test, we will reduce the dependency on them in the classroom for the most basic sums".
45,000 'to resit GCSE English'
Headteachers: GCSE resits a 'gross injustice'
More than 45,000 pupils - around one in 14 students in England, Wales and Northern Ireland - will resit their English GCSE exams next month as a result of the row over this summer's grade boundaries.
Headteachers said it was a "gross injustice" that students will have to do resits after a scandal that was not their fault.
Our Political Correspondent Alex Forrest reports:
Load more updates
Back to top