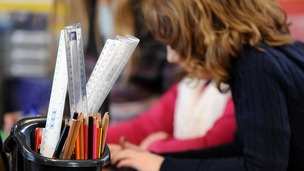 Labour has dropped its opposition to the Conservatives' free schools policy, the new shadow education secretary Tristram Hunt has announced.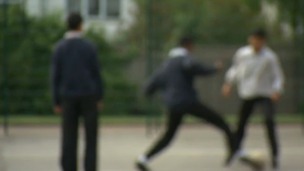 Figures released under the Freedom of Information Act shows that £5m in compensation was awarded to pupils in England and Wales last year.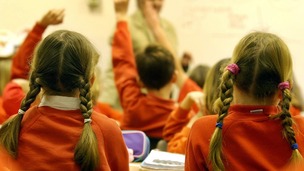 Schools have a "moral responsibility" to keep the cost of pupils' uniform down, council leaders warned today.
Live updates
Tories 2013: Latest updates
Poet Laureate Carol Ann Duffy has joined leading academics and children's authors in condemning Education Secretary Michael Gove's policies as being harmful to children.
A total of 198 people, including Children's Laureate Malorie Blackman, said they are "gravely concerned" by new policies in state education and have called for the reforms, affecting the national curriculum and exams, to be halted.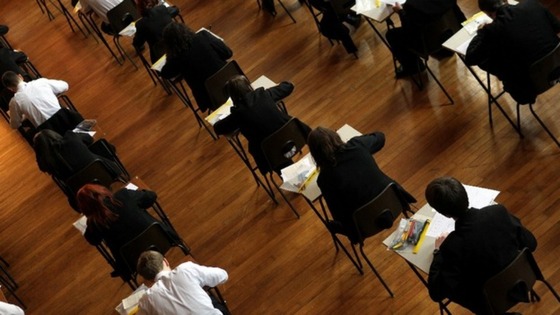 Their letter, published in The Times (£), comes as Mr Gove prepares to address the Conservative Party conference in Manchester.
"These damaging developments must stop," they wrote. "If they go ahead there will be devastating consequences for children's mental health, for future opportunities and, most importantly, for the quality of childhood itself."
Plans for schools to set terms
The traditional six week summer holiday could soon be a thing of the past with state schools set to be given permission to set their own term times.
Local councils will no longer have the authority to tell their schools when terms should start and end, ministers have announced.
The move, which if passed in the new Deregulation Bill would come into effect in September 2015, will allow local-authority schools to cut school holidays and introduce longer terms.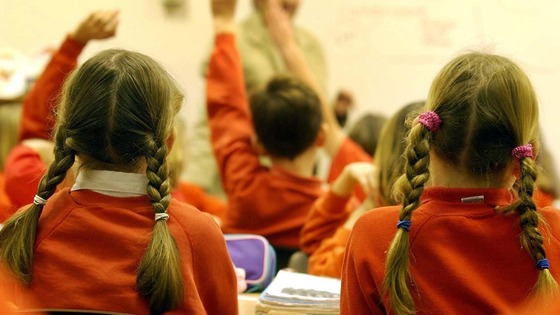 Academies and free schools - who are not under council control - are already allowed to determine their own term dates.
The Education Secretary Michael Gove has previously called for longer school days and term times, warning that the current system is out of date.
The decision is likely to face opposition from teaching unions who already argue that teachers and pupils spend long hours in the classroom.
Advertisement
Osborne curbs welfare benefits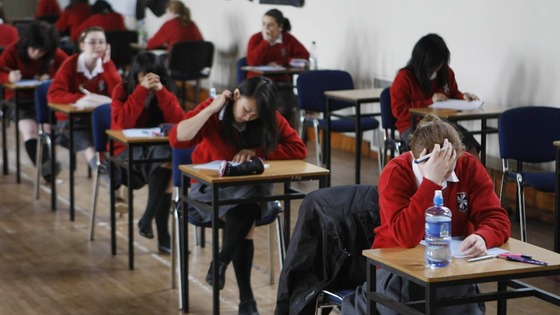 The education budget is down by 1% overall, schools protected so cuts are elsewhere.
Osborne curbs welfare benefits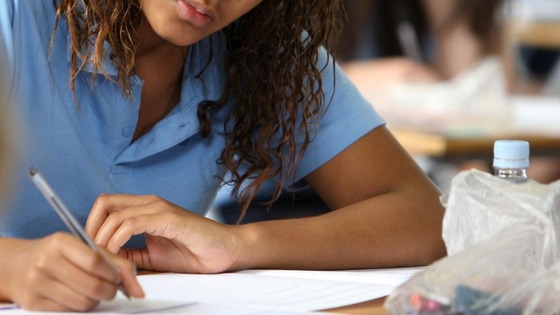 The Chancellor said that the Education Department's overall budget will increase to £53 billion and that "schools spending will be protected in real terms".
He also announced an "unprecedented increase in the number of Free Schools" by providing funding for 180 new free schools in 2015/16.
Clever pupils 'being let down'
Ofsted have warned that many of England's most able pupils are being failed by a culture of low expectations.
The report found that in non-selective schools, 65 per cent of pupils who achieved top levels in English and Maths in primary school did not gain an A or A* at GCSE.
The education watchdog called on schools to do more to challenge the minds of the brightest pupils and to consider streaming pupils when they first start secondary school.
ITV News reporter Martha Fairlie reports:
Clever pupils 'being let down'
The National Union of Teachers have labelled the evidence behind Ofsted's claims that schools are failing the most academically able as "wrong".
Christine Blower, the General Secretary of the largest teachers' union, said the evidence supporting the claims was "wrong" because Key Stage two test results were never designed as a predictor for future GCSE grades.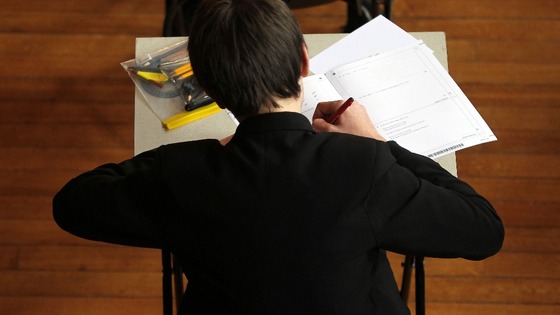 The General secretary said young people's aspirations had been deeply harmed by the reduction in the Education Maintenance Allowance, the increase in tuition fees and cuts to schools' career services.
"While schools are never complacent it has to be remembered that Ofsted's own Annual Report found that 70% of all schools are now good or better. Ofsted has a role to support schools and ensure they are sharing best practice in schools. This report does neither.
"For schools to help and encourage all pupils to reach their full potential we need a curriculum which engages students and is relevant to all the career paths available to young people in the modern workplace".
Advertisement
Clever pupils 'being let down'
The Department for Education has called on secondary schools to ensure all pupils fulfil their potential, but insisted the government are making changes to enable students to achieve academically.
Sir Michael is right - secondary schools must ensure all their pupils, including their brightest, fulfil their potential.

That's why we are introducing a more demanding and rigorous curriculum, toughening up GCSEs and getting universities involved in A-levels.
– Department for Education spokesman
Clever pupils 'being let down'
The government must provide funding to enable the brightest students to fulfill their potential, according to a leading education charity.
Reacting to a report which suggests the brightest students are being 'let down' by a culture of low expectations, the Sutton Trust, which aims to improve social mobility through education, has warned that the government along with schools need to play their part in improving provisions.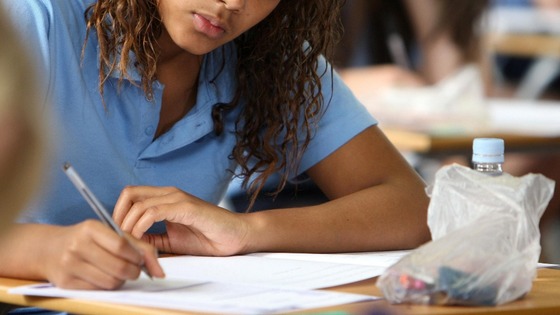 Sir Peter Lampl, chairman of the Sutton Trust said:
"Schools must improve their provision, as Ofsted recommends. But the Government should play its part too by providing funding to trial the most effective ways to enable our brightest young people to fulfil their potential.
"Enabling able students to fulfil their potential goes right to the heart of social mobility, basic fairness and economic efficiency."
Clever pupils 'being let down'
Too many non-selective schools are failing to nurture scholasticexcellence. While the best of these schools provide excellent opportunities,many of our most able students receive mediocre provision.

Put simply, they are not doing well enough because theirsecondary schools fail to challenge and support them sufficiently from thebeginning.
– Ofsted's chief Inspector Sir Michael Wilshaw
Clever pupils 'being let down'
Last year nearly two-thirds (65%) around 65,000 students, gained a Level 5 in English and Maths in national curriculum tests but did not get an A* or A grade in these subjects at GCSE.
Just over a quarter of these students, around 27,000, did not get a grade B in English and maths at GCSE.
Last year, in a fifth of the 1,649 11 to 18-year-olds not one student gained a minimum of two A grades and a B in at least two subjects preferred by leading Russell Group universities.
Source: Ofsted
Load more updates
Back to top