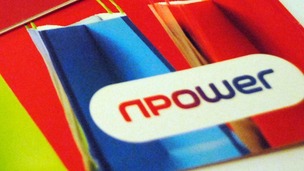 Nobody likes energy bills much but for many Npower customers there has been extra cause for complaints...lots of them.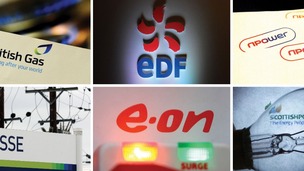 Regulators have called for an investigation into the UK's Big Six energy suppliers amid soaring household bills and rocketing profits.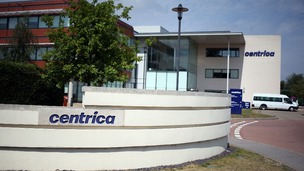 Ofgem's finding that aspects of energy firms' behaviour "would appear to be consistent with tacit coordination" has been denied by Centrica.
Live updates
Energy company complaints 'double in three months'
Problems with billing systems can "turn households budgets upside down" and energy companies owe it to their customers to make any changes as smoothly as possible.
Citizens Advice chief executive Gillian Guy said:
The knock-on effect of poor billing systems can turn household budgets upside down. Many people do not have the spare cash to cover the cost of a large bill that suddenly lands on their doorstep.

While we recognise Npower is receiving more complaints because it is starting to get over some of the earlier issues, it needs to do more to stop consumers' problems escalating.

Offering repayment plans and discussing ways they can help consumers from the off will nip issues in the bud and remove the need to complain.
– Gillian Guy
Energy company complaints 'double in three months'
The number of complaints about npower and Scottish Power doubled in the first quarter of 2014, according to Citizens Advice.
Citizens Advice and Citizens Advice Scotland point to problems with new billing systems as to why there was a sharp rise in complaints.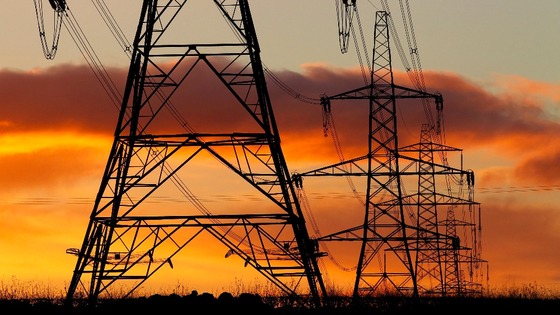 Complaints about npower rose from 306.8 for every 100,000 customers during the closing months of 2013, to 592.4 between January and March - or one complaint for every 168.8 customers.
Scottish Power complaints increased from 100.5 per 100,000 customers to 197.7 in the first quarter.
All suppliers saw an increase in complaints, although the rise was only slight for some, it added.
Advertisement
Watchdog probes £16bn government energy deals
The Department for Energy and Climate Change says it has "needed to drive through reforms to secure investment in new generation to keep the lights on in the years and decades ahead" after suggestions it may have cost consumers by awarding eight renewables contracts too early.
A spokesperson said the National Audit Office's report recognises that the early deals were "designed to offer better value to bill-payers" by reassuring investors.
"Without that investment, projects would have been unable to go ahead or been significantly delayed - putting our future energy security at risk."
Watchdog probes £16bn government energy deals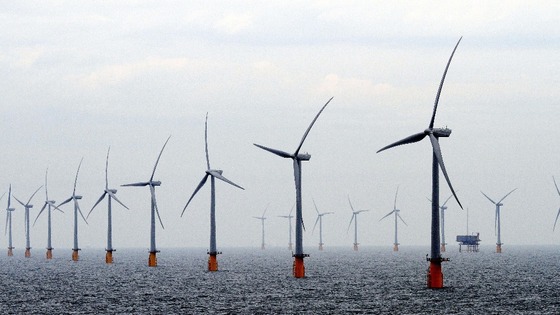 The government may have pushed up costs for consumers by awarding billions of pounds worth of contracts for renewables without any competition, the spending watchdog has said.
Eight long-term renewable energy deals with a total value of £16.6 billion were awarded early to avoid delays in investment as the government brought in the new "contracts for difference" scheme, which guarantees an agreed price for electricity generated by low-carbon energy.
The contracts were awarded to develop five offshore wind farms, for two coal plants to convert to burning biomass and for one new biomass combined heat and power plant, the National Audit Office said.
The NAO believes the scale of the contracts - awarded without competition between developers - may have increased costs for consumers, who have to meet the price of developing low-carbon power through their energy bills.
Npower given two months to solve billing errors
Energy firm Npower has apologised again for customer service problems that have taken "longer than planned" to be resolved.
In a statement the company said its CEO Paul Massara had written to customers last year to apologise for the issues, which were "caused by the implementation of a new computer system".
The company says a number of measures have been introduced to tackle the problems:
An extra 650 have been assigned since December to help resolve problems
Late invoice and complaints data will be published monthly
An additional £20 million will be invested this year to deal with customer service issues
A ban on outbound telesales calls if late billing targets are missed
Npower given two months to solve billing errors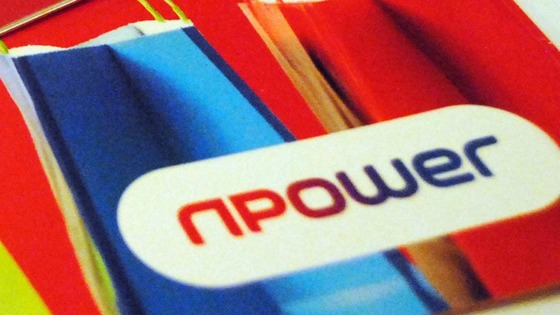 An investigation into "prolonged customer service failings" at Npower is to be launched, energy regulator Ofgem has announced.
Under the watchdog's new powers to enforce fair treatment of consumers, Npower now faces a financial penalty or redress payment it is found to have broken the rules.
Earlier this month Npower said it would no longer send bills to customers who left it more than six months ago if the company itself was to blame for the delay.
The move followed reports of households switching away from Npower only to receive bills months, and in some cases over a year, later.
One former customer tweeted MoneySavingExpert.com saying they left Npower last June and only recently received a bill for more than £1,000, while another said they had received a £350 bill 16 months after they left.
Advertisement
Npower given two months to solve billing errors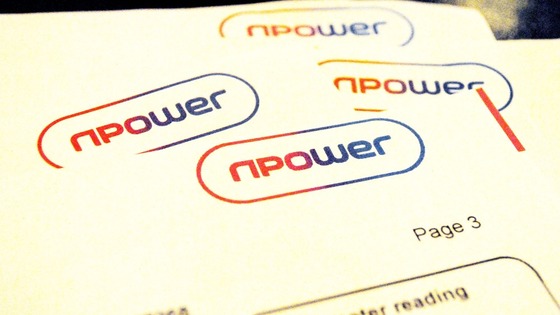 By Chris Choi: Consumer Editor
It is a billing fiasco stretching back a year. You might think not getting a bill would be good news - but late billing has left Npower customers not knowing how much they owe, then getting big and unexpected bills.
I'm told 414,000 accounts have been affected. Now Ofgem are using new powers to threaten a £356 million fine and a ban on outbound telesales calls if the company fails to get this mess sorted out by the end of August.
I spoke to Npower this lunchtime, it says the problems will be resolved and no customer will be left out of pocket as a result of these billing failures.
Mind you, they said that in December - now I'm told they have put extra resources in and are committed to a solution.
There has been a sharp rise in the number of complaints about the 'Big Six' energy companies in the first quarter of this year, consumer magazine Which? has found.
The companies received 1.7 million complaints in the first three months of 2014, a rise of 15% on the 1.48 million received in the first quarter of 2013.
The firms, which account for 95% of the energy market, have been logging their complaints since October 2012.
Energy watchdog cuts customer switch time to 3 days
Responding to plans by Ofgem to halve the time it takes energy customers to switch suppliers, Secretary of State for Energy Ed Davey said:
Energy companies have already confirmed they will meet my challenge to halve switching times by the end of the year, but I want to see them get to 24-hour switching as soon as possible.

We are already seeing more people switching to get the best deal on their energy, and many are switching away from the 'big six' to smaller suppliers. Making the process much quicker will encourage more to shop around, increasing competition and driving down energy bills.
More: Energy watchdog cuts time it takes customers to switch
Energy watchdog cuts customer switch time to 3 days
Plans by energy regulator Ofgem to let customers switch suppliers more quickly are a "game changer", according to price comparison site uSwitch.
The site's director of policy, Ann Robinson, said: "Today's announcement is exactly the sort of game-changer that is needed to encourage consumers to engage with the energy market.
"By speeding up the time it takes to switch energy supplier, households will feel the benefits of moving to a new tariff even sooner."
Load more updates
Back to top