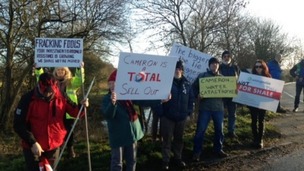 The potential for fracking shale gas in the UK is huge but so too is the opposition to the process.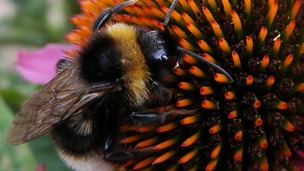 After six consecutive poor summers, a hot July and August helped to turn around the fortunes for much of our wildlife.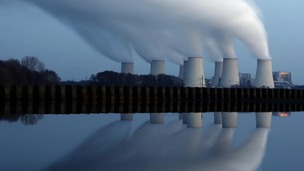 The UN IPPC report into climate change, due out tomorrow, will say scientists agree the world is getting warmer, and humans are to blame.
Live updates
Head of the Organisation for Economic Co-operation and Development Angel Gurria has told ITV News "we have to put a big fat price on carbon" to tackle climate change and "we have to start now."
On Chancellor George Osborne's comments that Britain should not be "in front" of the world in tackling climate change, Gurria said: "The UK has been a leader...the problem is the financial crisis is being used as an excuse."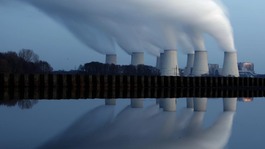 The UN IPPC report into climate change, due out tomorrow, will say scientists agree the world is getting warmer, and humans are to blame.
Read the full story
Advertisement
Tidal energy gets green light
Scotland will need to do more if it is to harness the full potential of the marine power it generates, a leading environmental charity has said.
World Wildlife Fund (WWF) Scotland praised Holyrood's decision to build six turbines in the Pentland Firth but wants to see more done to make sure power can travel to the mainland.
This is a significant announcement and a major boost for the marine renewable industry in Scotland....

Scotland is well placed to lead in developing the technologies to turn this potential into a reality while create thousands of green jobs at the same time.

However, as there is little point in generating huge amounts of marine renewable energy on Scotland's islands if it cannot also be got to the mainland, we now need UK and Scottish Ministers to find a way forward that enables us to harness the full potential of this clean energy source.
– director of WWF Scotland Lang Banks
Tidal energy gets green light
The companies behind six turbines to be built in the Pentland Firth will both be awarded the "first array" of taxpayer money designed to support renewable energy.
Aquamarine Power Limited and Pelamis Wave Power will share £13 million, part of the Scottish Government's Marine Renewables Commercialisation Fund.
Tidal energy gets green light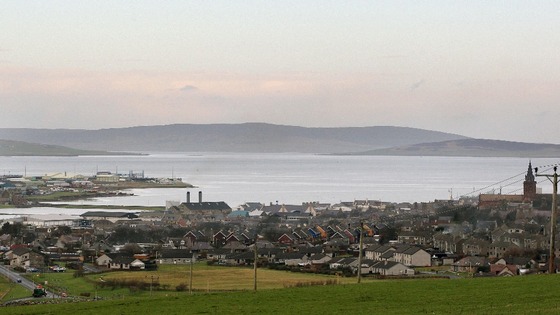 A huge green energy project will be built in the sea between mainland Scotland and the Orkney islands, after the project was granted permission for its first stage by the Scottish Government.
Up to six turbines will be built in the Pentland Firth after Holyrood gave the go-ahead to the largest tidal energy project in Europe, energy minister Fergus Ewing announced.
Speaking before the Scottish Renewables Marine Conference, Mr Ewing said: "Today we have granted consent to MeyGen Limited to develop the largest tidal turbine array in Europe and the first commercial project off these shores.
"This is a major step forward for Scotland's marine renewable energy industry. When fully operational, the 86 megawatt array could generate enough electricity to power the equivalent of 42,000 homes - around 40% of homes in the Highlands.
"This exciting development in the waters around Orkney is just the first phase for a site that could eventually yield up to 398 megawatts."
A rare nine metre-long whale has died after becoming stranded on a beach near Waterfoot in Northern Ireland this morning.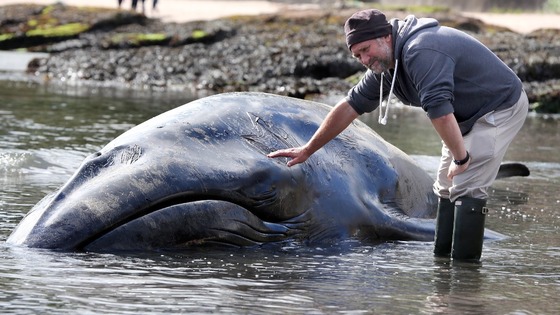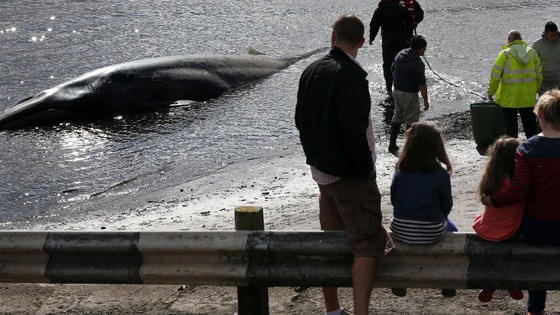 Advertisement
Plastic bag charge for shoppers
A compulsory 5p charge on plastic bags in Wales has been hailed a success since the scheme was introduced in 2011.
Welsh Labour Assembly Member John Griffiths said there was "no reason why the charge wouldn't work just as well in other parts of the UK".
Since Wales introduced the 5p plastic bag charge:
The use of plastic bags reduced from 270 million to 70 million;
Hundreds of thousands of dollars have been raised for environmental groups from the bag charge proceeds; and
Cardiff University found 82 per cent of shoppers brought their own bags, up from 61 per cent before 2011.
Plastic bag charge for shoppers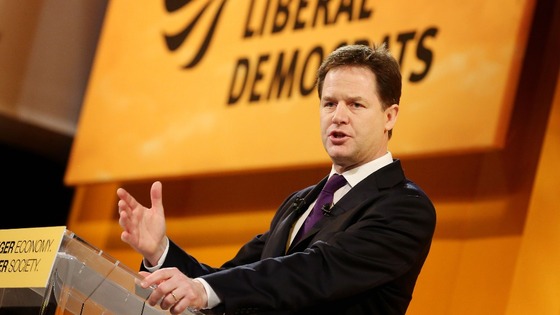 Friends of the Earth have welcomed the Liberal Democrats' plan to introduce a 5p charge for plastic bags, but said Nick Clegg must go further to tackle the nation's "huge waste mountain".
"A plastic bag charge is welcome news, but let's not get carried away," spokesman Craig Bennett said.
"If Nick Clegg wants to champion the environment he must do much better - starting by allowing Lib Dem peers to back a 2030 target for decarbonising the power sector when the Energy Bill reaches the House of Lords."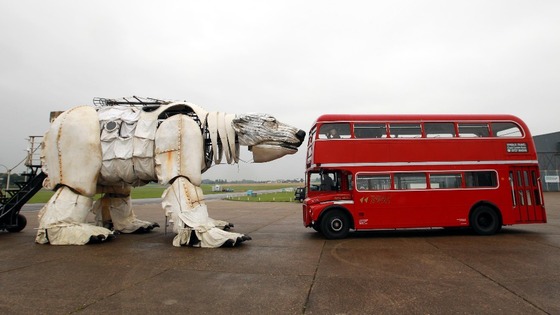 The world's largest polar bear puppet has been unveiled at an airfield in Essex today as part of a Greenpeace campaign.
The giant bear, which is made of replica and reclaimed ship parts as well as recycled materials, will be carrying in her fur the names of over 3 and half million people who have joined a global movement to protect the Arctic.
The bear is due to lead an Arctic parade through central London on the 15 September.
Green Belt housing doubles
Hard decisions are needed to help ensure both urban regeneration and protection of the Green Belt, the Campaign to Protect Rural England has said today after new figures revealed that the number of houses planned for the area has nearly doubled in the past year.
Spokesman Paul Miner said:
The extent to which the threat is growing - nearly doubling in a year - is deeply worrying.

It should not be necessary to build on Green Belt land when there is enough brownfield land available for a million and a half new homes.

Green Belts prevent urban sprawl and are the green lungs of many of our largest or most historic towns and cities.
Load more updates
Back to top