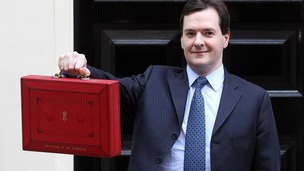 The economy more or less stood still in 2012, but more dangers loom in the coming year.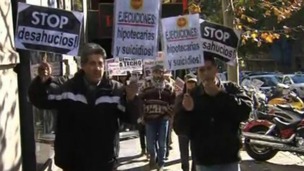 Vulnerable people in Spain are being made homeless as the county's struggling banks repossess thousands of homes.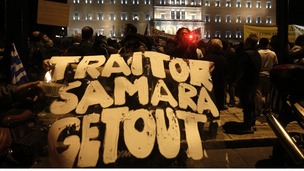 Greece will eventually get through this. But there are fears when that happy day eventually arrives, what will be left of civil society?
Live updates
Greek unemployment hits 25.4%
In this Youtube video uploaded by Greece news website Newsbeast, riot police surround a government building after anti-austerity protesters occupied the building.
Greek unemployment hits 25.4%
Members of Greece's Panhellenic Federation of Workers union have occupied the Ministry of Administrative Reform & Electronic Governance as part of a protest over austerity cuts, according to Greek news website NewsIT.GR.
This video from news website Newsbeast appears to show protesters storming the building.
Advertisement
Greek unemployment hits 25.4%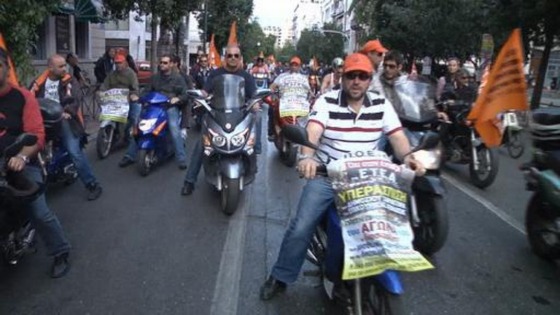 Greek unemployment hits 25.4%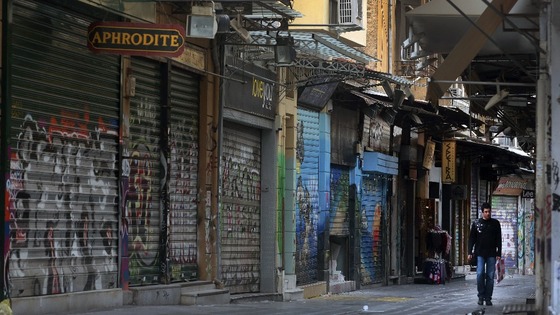 Greek unemployment hits 25.4%
The Greek Government is expected to narrowly win a vote tonight to impose the latest round of spending cuts.
A huge anti-austerity protest is gathering outside parliament ahead of the vote. I would be very surprised if it stays peaceful.
Greek unemployment hits 25.4%
Greece's parliament will today vote on a new set of austerity measures that are crucial if the country is to secure a 31.5bn euros financial aid package from the European Union and International Monetary Fund.
Yesterday, hundreds of thousands of Greek public and private sector workers began in a 48-hour general strike in protest of the prospect of further spending cuts.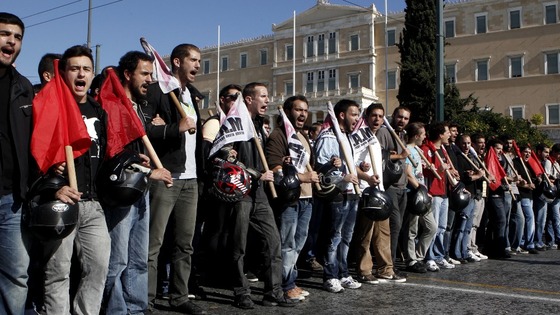 Advertisement
Greek unemployment hits 25.4%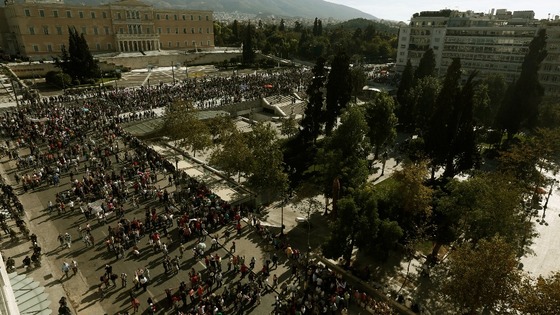 Protesters have started gathering outside the Greek Parliament in Athens, as a 48-hour general strike has brought the country to a virtual stand still.
Greek unemployment hits 25.4%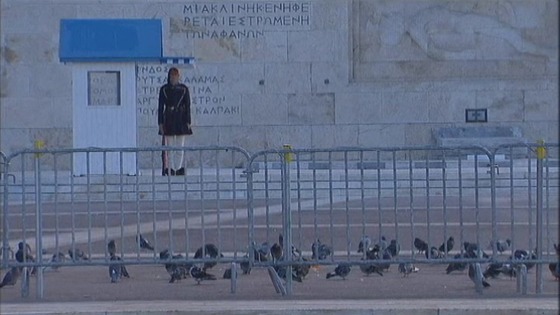 The streets of Athens are empty as hundreds of thousands of Greeks begin a crippling 48-hour strike to protest against a new round of wage and pension cuts that parliament will vote on tomorrow.
The strike, called by the two biggest labour unions in Greece who represent half the four million-strong workforce, brought public transport to a virtual standstill and shuttered schools, banks and local government offices.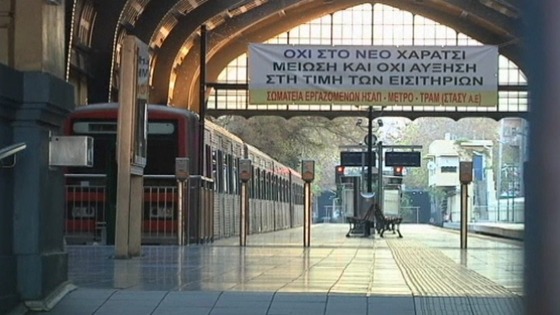 Wednesday's vote is the biggest test yet for the government of Prime Minister Antonis Samaras, which needs victory to secure aid from foreign lenders but has failed to convince its smallest coalition partner and the public to back the reforms.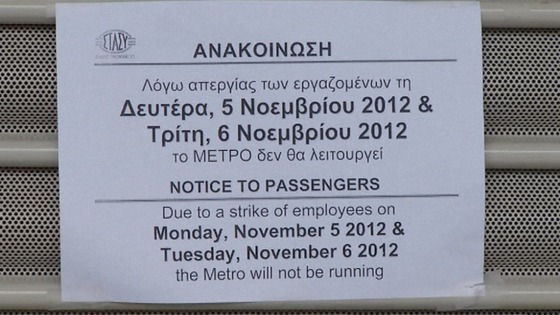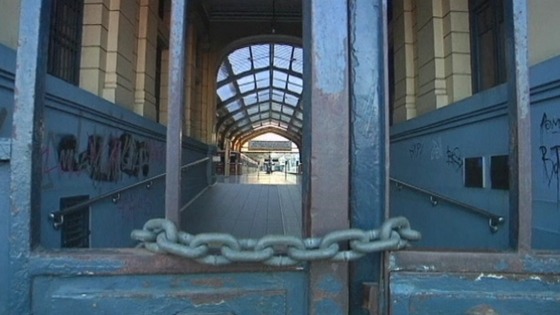 Greek protests over Merkel visit
Angela Merkel would have known what to expect when she agreed to visit Greece. She has seen pictures of these protests before, there have been much worse before and today could have been much worse.
She came here to show her new found conviction and commitment to Greece staying in the euro. Ironically, this may have made that slightly harder because for Greece to stay in the single currency they have to turn their economy round and to do that they need yet more money.
They need either another multi-billion pound bailout or more people who are owed money by Greece agreeing to forgive those debts. Whichever route they take, ultimately, the money for that is going to have to come from Germany, it's going to have to be authorised by their parliament.
Their voters would have watched the same pictures in my report and they will not be any more sympathetic and Angela Merkel faces an election for her own job in less than a year.
Greek protests over Merkel visit
Violent protests took place in Athens today as German Chancellor Angela Merkel - who is a widely disliked figure within the country - arrived in Greece.
Our Europe Editor James Mates reports from Athens:
Load more updates
Back to top