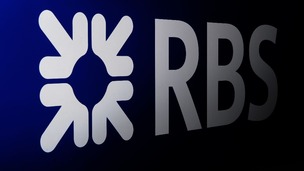 Today's fine for RBS pushes the bill for past bad behaviour over an enormous £4 billion.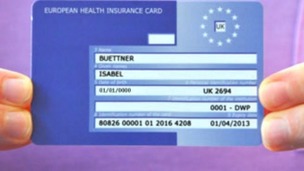 Everything you need to know about the EHIC, which gives UK residents free or reduced-cost state healthcare when travelling in Europe.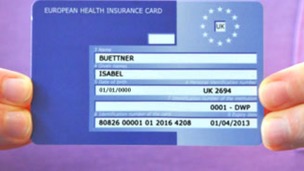 The EU is probing reports Spanish hospitals are refusing to accept the European Health Insurance Card (EHIC). So, what does it mean for you?
Live updates
Banks' £1.4bn rate fixing fine
The European Commission is set to fine a group of banks a record €1.7 billion (£1.4 billion) for rigging interest rates, Reuters reported, citing a source.
Spain did not break EU law
A Government spokesman said Spain is still acting "unlawfully" at the border with Gibraltar by imposing "disproportionate" checks:
We remain confident that the Spanish government has acted – and continues to act – unlawfully, through introducing disproportionate and politically motivated checks at the Gibraltar-Spain border.

The fact that the Commission has not found evidence that EU law has been infringed is not the same as concluding that Spain has not acted unlawfully.

The border operated significantly more smoothly than normal during the Commission visit.
– UK Government spokesman
Advertisement
Spain did not break EU law
Britain has said Spain is still acting illegally by imposing "politically motivated" checks at its border with Gibraltar.
Spain did not break EU law
Many residents of Gibraltar reacted angrily to the news that Spain has been cleared of wrongdoing over stringent border controls that caused long traffic queues.
@eu_commission so 7/8 hour queues are ok then? Cheers. If I had any faith in you before, I certainly don't now. #Gibraltar
What a farce! You told Spain you were coming, of course you do not find any issues. @eu_commission an absolute joke!
Spain did not break EU law
The European Commission has urged UK and Spanish authorities to work together and "strengthen dialogue" at the Gibraltar border.
An EU Commission statement suggested "daily cooperation between the authorities working on each side of the border" to help combat tobacco smuggling.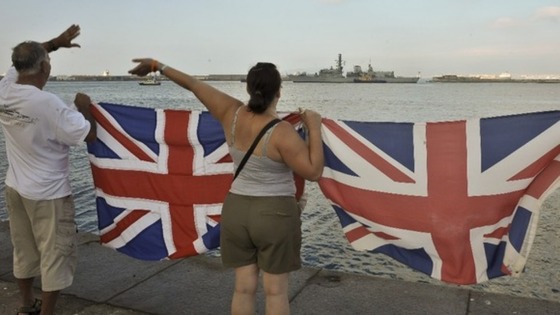 Commuters faced delays of several hours over the summer caused by stringent checks imposed by the Spanish during a diplomatic row over an artificial reef sunk off Gibraltar.
Spain did not break EU law
The European Commission said Spain should "optimise" its profiling system at the Gibraltar border "in order to reduce the large amount of random border controls".
However, the EU said the Spanish authorities had not broken any EU laws with its tight border checks.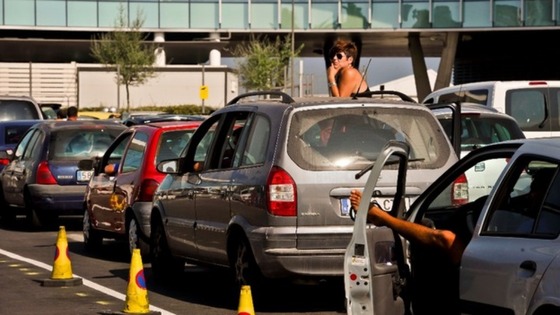 "The Commission has not found evidence to conclude that the checks on persons and goods as operated by the Spanish authorities at the crossing point ... have infringed the relevant provisions of Union law," it said in a statement.
Advertisement
Spain did not break EU law
The EU Commission has said it has found no evidence that checks by Spanish authorities at the Gibraltar border broke European law.
Spain did not break EU law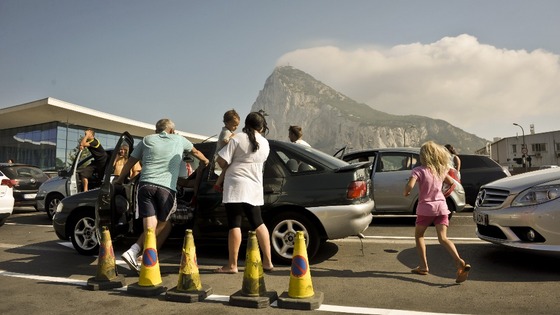 Sources here in Brussels are telling me they think the British and Spanish will be receiving a letter from the Commission, advising them on ways to improve the relationship at the border and to co-operate to reduce tensions.
Spain did not break EU law
The European Commission will make "key announcements" about the Gibraltar border issue within the next hour, a spokesperson said.
Olivier Bailly from the EU Commission said on Twitter that there would be "messages for both Spain and the UK" in a press conference at 1100 GMT:
EU to monitor Gibraltar border
The president of the European Commission José Manuel Barroso has spoken on the phone with Spain's Prime Minister Mariano Rajoy about the tensions over Gibraltar:
They agreed that a Commission fact finding mission should as soon as possible examine in loco the border control/movement of people and goods questions.

President Barroso expressed his hope that Spain and the UK will address these matters in a way that is in line with their common membership in the EU.
– European Commission statement
Load more updates
Back to top