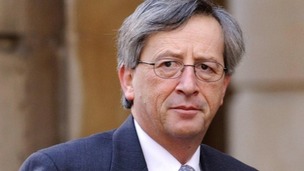 David Cameron has made his most direct bid yet to stop Jean-Claude Juncker becoming the next European Commission president.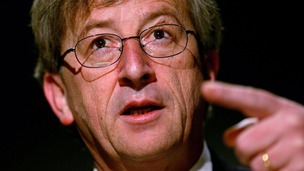 Cameron will risk the ire of his European counterparts today, attempting to further dent the chances of lead candidate Jean-Claude Juncker.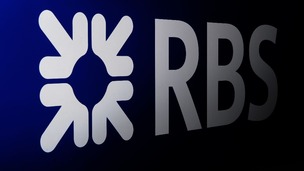 Today's fine for RBS pushes the bill for past bad behaviour over an enormous £4 billion.
Live updates
Spain did not break EU law
Many residents of Gibraltar reacted angrily to the news that Spain has been cleared of wrongdoing over stringent border controls that caused long traffic queues.
@eu_commission so 7/8 hour queues are ok then? Cheers. If I had any faith in you before, I certainly don't now. #Gibraltar
What a farce! You told Spain you were coming, of course you do not find any issues. @eu_commission an absolute joke!
Spain did not break EU law
The European Commission has urged UK and Spanish authorities to work together and "strengthen dialogue" at the Gibraltar border.
An EU Commission statement suggested "daily cooperation between the authorities working on each side of the border" to help combat tobacco smuggling.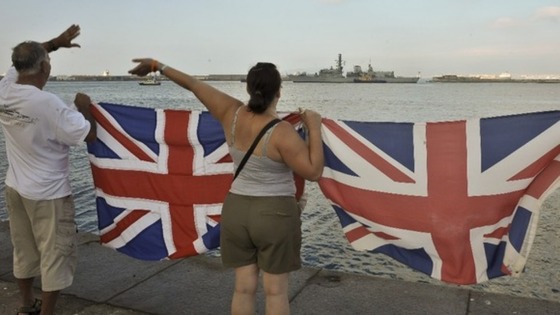 Commuters faced delays of several hours over the summer caused by stringent checks imposed by the Spanish during a diplomatic row over an artificial reef sunk off Gibraltar.
Advertisement
Spain did not break EU law
The European Commission said Spain should "optimise" its profiling system at the Gibraltar border "in order to reduce the large amount of random border controls".
However, the EU said the Spanish authorities had not broken any EU laws with its tight border checks.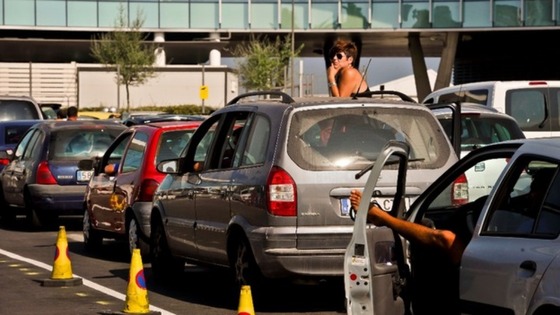 "The Commission has not found evidence to conclude that the checks on persons and goods as operated by the Spanish authorities at the crossing point ... have infringed the relevant provisions of Union law," it said in a statement.
Spain did not break EU law
The EU Commission has said it has found no evidence that checks by Spanish authorities at the Gibraltar border broke European law.
Spain did not break EU law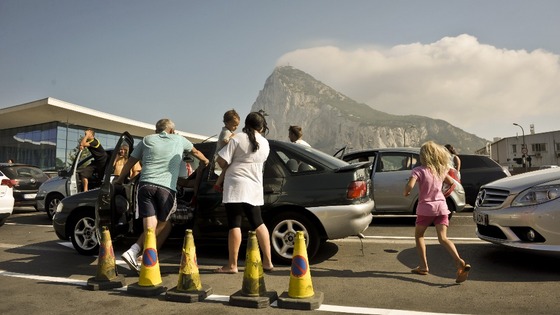 Sources here in Brussels are telling me they think the British and Spanish will be receiving a letter from the Commission, advising them on ways to improve the relationship at the border and to co-operate to reduce tensions.
Spain did not break EU law
The European Commission will make "key announcements" about the Gibraltar border issue within the next hour, a spokesperson said.
Olivier Bailly from the EU Commission said on Twitter that there would be "messages for both Spain and the UK" in a press conference at 1100 GMT:
Advertisement
EU to monitor Gibraltar border
The president of the European Commission José Manuel Barroso has spoken on the phone with Spain's Prime Minister Mariano Rajoy about the tensions over Gibraltar:
They agreed that a Commission fact finding mission should as soon as possible examine in loco the border control/movement of people and goods questions.

President Barroso expressed his hope that Spain and the UK will address these matters in a way that is in line with their common membership in the EU.
– European Commission statement
EU Spain health card probe
Jonathan Todd the European Commission spokesman on Employment, Social Affairs and Inclusion told ITV News that; "some of the stories are quite harrowing. We've had people who've broken their arm who are in pain... but have been told they cannot have treatment."
EU Spain health card probe
Spain's director of general services and pharmacy has said that hospitals in the country always ask people whether they want public or private care.
Agustín Rivero was responding to complaints that a number of UK holidaymakers were refused care in Spain, despite showing an European Health Insurance Card (EHIC).
They have sent us four very specific cases. Four cases. We're talking about 500,000 [foreign citizens receiving health care].

Even if it were only one case, logically it would have to receive the same treatment as a Spaniard, and we have talked to health services and hospitals about those four cases.

What the insurance companies have told the UK government does not coincide with what our hospitals report. In those four cases, the patients themselves signed their consent requesting private care.
– Agustín Rivero, Spain's Director General of Services and Pharmacy

Mr Rivero said 50 million people visit Spain every year, adding: "I'd like to know if other European countries have the same percentage of this problem as we do."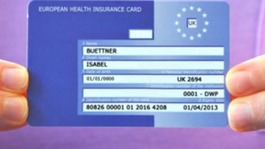 Everything you need to know about the EHIC, which gives UK residents free or reduced-cost state healthcare when travelling in Europe.
Read the full story
Load more updates
Back to top