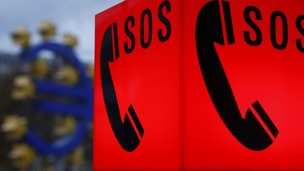 Investors have been taken by surprise by the ECB cut in interest rates to 0.25% - a record low.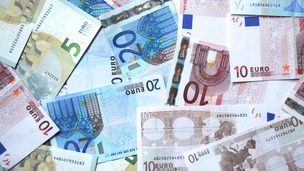 The two traditional "engines for growth" in the eurozone are wheezing back to life and dragging the whole area with them.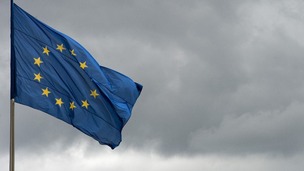 The worst economic upheaval since the Great Depression is not over. Not yet. But there are, at last, signs that it may be coming to an end.
Live updates
French president Francois Hollande has suggested handing control of the entire Eurozone's economic policy to a new president in Brussels.
It is part of his plan to deal with the bleak state of the French economy, amid protests in Paris and the leader's plummeting approval rating.
ITV News Europe Editor James Mates reports.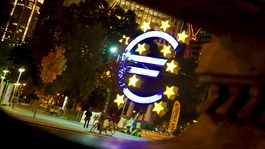 Four of the eurozone's biggest economies will shrink more than expected this year, the EU's Economic Commissioner predicted today.
Read the full story
Advertisement
UK customers escape bank levy
The Chief Executive of the Bank of Cyprus, Yiannis Kipri, has been fired by the country's Central Bank.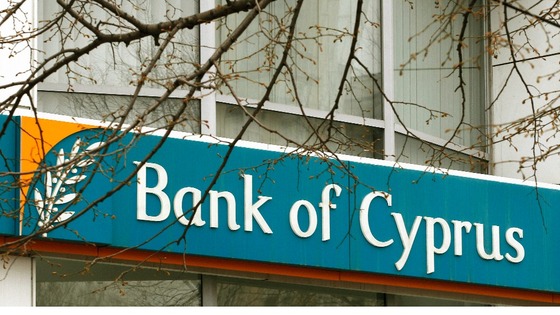 UK customers escape bank levy
Angry workers from the largest Cypriot commercial bank, the Bank of Cyprus, marched to the Central Bank of Cyprus in Nicosia to demand clarification about the banking restructure deal clinched with international lenders.
Europe Correspondent Emma Murphy reports:
UK customers escape bank levy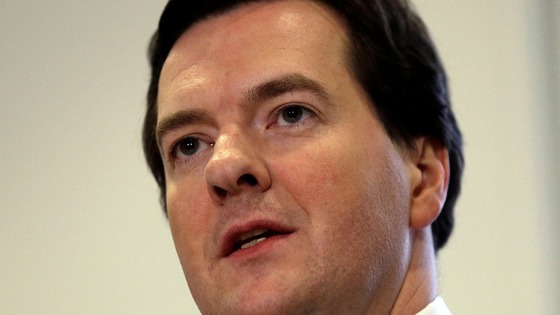 The Chancellor told the Treasury Committee: "We will make clear where we think mistakes have been made and we have made it very clear that we thought it was a mistake to try and bail-in the insured depositors over the last week.
"But we are also here to try and resolve this situation because in the end, as we have discovered to our costs over the last couple of years, developments in the eurozone have a very direct impact on the British economy.
"If financial markets become concerned that also has a direct impact on the global financial system."
UK customers escape bank levy
An administrator has told Reuters he has been appointed to take over the running of the Bank of Cyprus. Earlier today it was reported the Bank of Cyprus chairman Andreas Artemis had submitted his resignation,
Advertisement
UK customers escape bank levy
British pensions will not be paid into Cypriot bank accounts for the "foreseeable future" and expats are being advised to open UK accounts, the Department of Work and Pensions said today. A spokesman said:
We are advising customers to change the bank account into which payments are made, for example by nominating an alternative bank account or the account of a 'trusted friend' which is permissible under our current rules on benefit payment.

This is a practical measure to ensure that payments reach our customers promptly, and we are not advising these customers to close their Cypriot bank accounts.
Customers who do not currently have another bank account may wish to open one. HM Treasury have also worked with Barclays to put in place a process so that individuals can open a bank account quickly if they wish to do so.
UK customers escape bank levy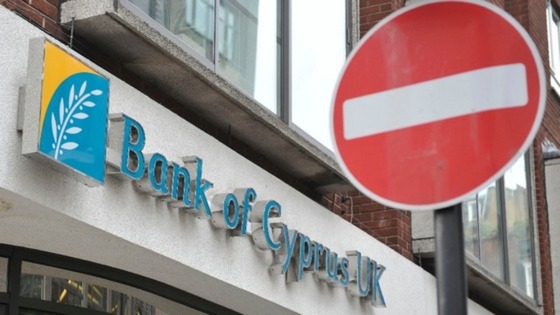 The Bank of Cyprus chairman Andreas Artemis has submitted his resignation, a bank source has told Reuters.
UK customers escape bank levy
Protests are taking place outside the presidential mansion in Nicosia, in Cyprus. The crowd is chanting for Troika to leave Cyprus alone - Troika is made up of representatives from the European Central Bank, the EU and the IMF.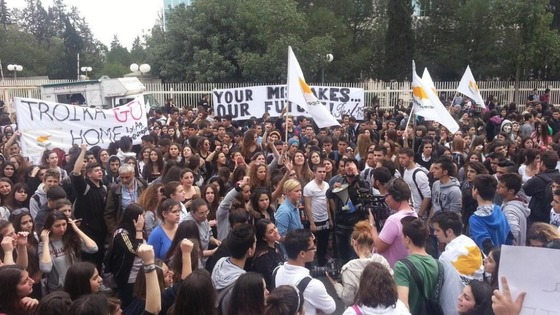 UK customers escape bank levy
Some Russian banks are consulting lawyers over possible claims against Cyprus for unfair treatment.
Load more updates
Back to top