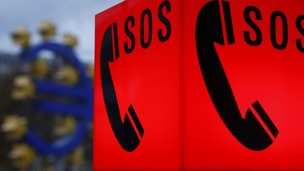 Investors have been taken by surprise by the ECB cut in interest rates to 0.25% - a record low.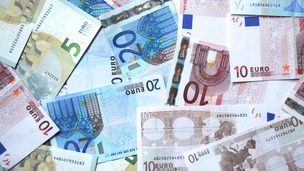 The two traditional "engines for growth" in the eurozone are wheezing back to life and dragging the whole area with them.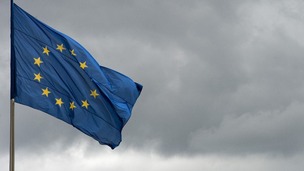 The worst economic upheaval since the Great Depression is not over. Not yet. But there are, at last, signs that it may be coming to an end.
Live updates
UK customers escape bank levy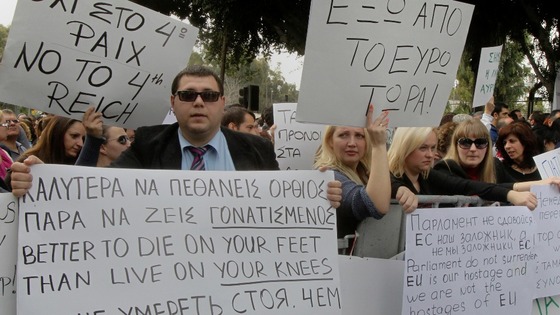 The proposed bailout tax on bank accounts in Cyprus amounts to "legalised theft" according to Yury Pyanykh, president of the Association of Russian Businessmen in Cyprus.
Mr Pyanykh told Russia's state news agency RIA Novosti the measure will be successfully challenged in court:
"This is legalized theft. It contradicts fundamental international agreements. If they approve this measure, I can only imagine the number of lawsuits that will be filed and won."
UK customers escape bank levy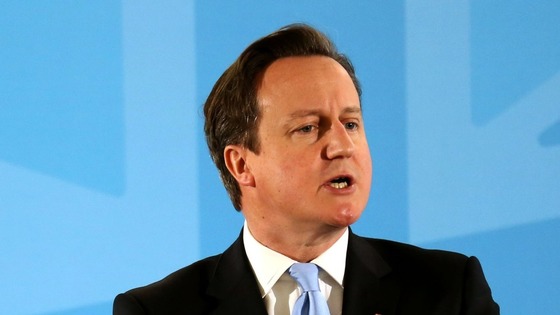 David Cameron has said the Cypriot banking crisis serves as a "reminder" to the UK that there is "no alternative" to the Coalition's current economic policy.
"While it is very difficult, there isn't an alternative to getting on top of our deficit, to getting our public spending under control, to making our economy more prone to growth," the Prime Minister said when asked about the Cyprus bailout during a visit to Ipswich.
Mr Cameron said the dire situation in Cyprus also proved "we are better off outside the euro", adding: "We can have our own economic policy, our own monetary policy and mend our fragile economy, which is badly in need of mending."
The PM, though, said he welcomed the financial aid given to the island nation and was "glad" those with bank savings under €100,000 would not face a levy, adding: "We are good friends of the people of Cyprus".
Advertisement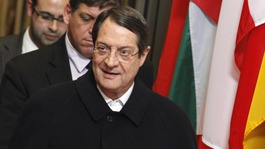 Cyprus has been saved but the uncomfortable realities of life in the single currency will not have been lost on others in southern Europe.
Read the full story
UK customers escape bank levy
Cyprus president Nicos Anastasiades is on a flight back from Brussels now. He will return and (deliver a TV) address at 7:00pm local time (5:00pm GMT), during which he will lay out some more of the detail from the bailout deal.
He will try to calm the nerves of people in the country and stress that he did the best deal possible. Mr Anastasiades needs to restore confidence because people feel let down.
They feel their government was not properly prepared when it went into this in the first place. It now needs to do as much as it possibly can to safeguard people from the economic impact of everything that is going on.
UK customers escape bank levy
People I've spoken to (in Nicosia) are extremely relieved that (the Cyprus bailout) deal has been done, but are fearful now for the future.
The head of the Cypriot finance committee said this morning he expected the economy to retract by around 10 per cent.
Though it is easy to think the small savers and normal people have been protected in this deal, the richest losing significant deposits is going to have a knock-on (effect) right the way down the money chain.
The people who are likely to suffer extremely badly are those on low-paid jobs, now waiting to see if there will be enough money in this economy to keep them paid and in work.
People are genuinely fearful that taking from the rich, as it is seen here, is also going to very seriously affect the poor.
UK customers escape bank levy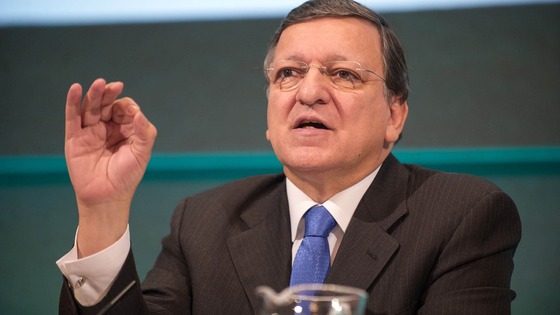 The European Commission has established a task force to provide "technical assistance to the Cypriot authorities" in implementing the €10 billion rescue package, EU President Jose Manuel Barroso has announced.
The body will be based in Brussels, with a support team in Nicosia, he said in a statement, and its work will "have a strong focus on employment, competitiveness and growth".
President Barroso said the agreed package for Cyprus was "not only about financial stability. It is about restarting the economy."
Regarding the support shown for Cyprus, he added: "As we have shown in the past, Europe faces its challenges together. We do not leave Member States facing a financial crisis alone."
Advertisement
UK customers escape bank levy
Talks are going on this afternoon between government ministers, the Cyprus Central Bank and the European Central Bank (ECB) over the reopening of banks tomorrow.
Ministers are hopeful there will be a partial reopening, possibly for a few hours, for some services.
There will be some capital restrictions, though ITV News understands the ECB is being much more flexible on terms now a deal is done.
UK customers escape bank levy
The levy on deposits in Cypriot banks by savers with more than €100,000 is likely to be "under or around 30 per cent", a spokesman for the Cypriot government has said.
Christos Stylianides was questioned over the level of losses on uninsured depositors during an interview with state radio.
UK customers escape bank levy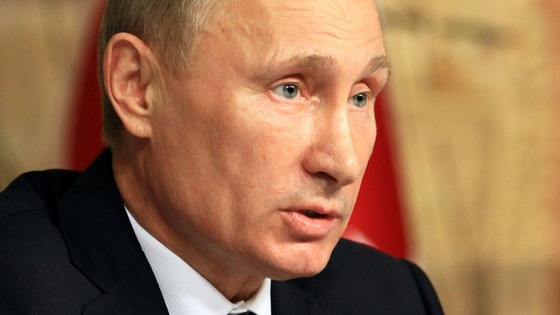 President Vladimir Putin has told his government to negotiate the restructuring of a Russian bailout loan to Cyprus, his spokesman has said.
The announcement signals Moscow's support for a €10 billion bailout, despite concern that Russian depositors in Cyprus could take losses as a result.
Cyprus had requested an extension of an existing €2.5 billion Russian loan, and a reduction in the interest it charges to 2.5 per cent from 4.5 per cent. Talks last week failed to agree on a restructuring.
UK customers escape bank levy
The consequences of the decision to bail out Cyprus are "painful for the Cypriot people", the island's parliamentary speaker has said.
This decision was a defeat of solidarity and social cohesion which are fundamental freedoms, fundamental principles, of the European Union.
– Yiannakis Omirou
Load more updates
Back to top