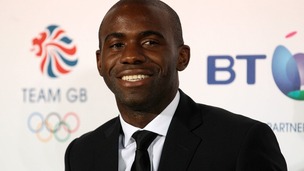 One year after Fabrice Muamba's near-fatal cardiac arrest, a £1.2 million defibrillator fund has been launched.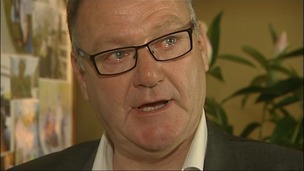 The father of a 12-year-old boy who died after a cardiac arrest is campaigning to have defibrillators fitted in all public buildings.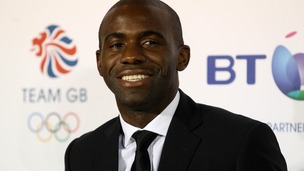 Retired footballer Fabrice Muamba has joined a new campaign to have defibrillators installed in public places, after his own heart attack.
Live updates
Michael Schumacher being brought out of coma
Fabrice Muamba's wife Shauna has said she is praying for Michael Schumacher, just as "the world prayed" for her husband when he suffered a cardiac arrest in March last year.
I pray that Michael Schumacher pulls through this. I remember how the world prayed for my hubby@fmuamba and now I'll say a prayer for him ??
Call for emergency pitch kits
World football governing body Fifa has issued guidance on sudden cardiac arrest - the leading cause of sudden death in football.
It outlines "fundamental measures" to help prevent a player dying from the condition, they include regular health checks,and never playing when ill.
Advertisement
Call for emergency pitch kits
In June, the Fifa Medical Emergency Bag was sent to all of the 209 member associations
It contains an automated external defibrillator which can detect suspected heart problems, as well as an instructional video and a medical emergency kit.
The bags were also introduced pitch-side at all the stadiums hosting matches at the FIFA Confederations Cup in June 2013.
Call for emergency pitch kits
A consistent standard in care should be available to players who need urgent medical attention on the pitch for injuries or conditions such as cardiac arrest, experts have said.
An international panel said Fifa's emergency medical bag and "11 steps to prevent sudden cardiac death", create a "global standard for emergency preparedness".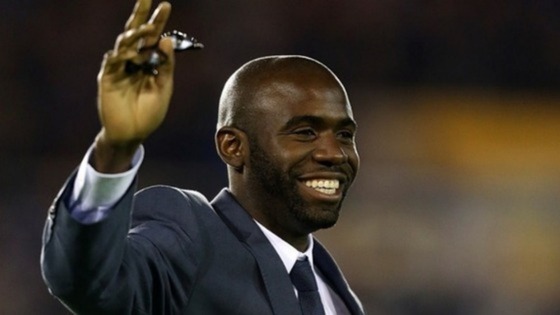 Writing in the British Journal of Sports Medicine, the researchers said that the kits contain a comprehensive inventory of essential but generic equipment which can be used anywhere in the world at amateur or professional levels.
Call for emergency pitch kits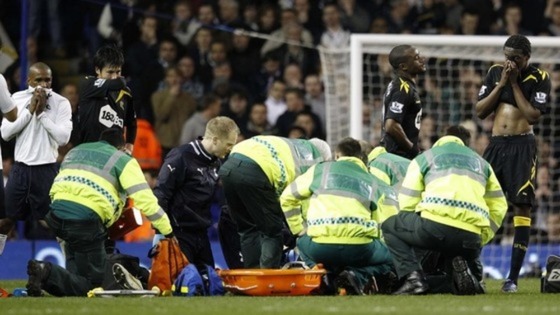 Every football pitch should have emergency care equipment on hand to help treat any players that suffer the same condition as former footballer Fabrice Muamba, experts have said.
The ex-Bolton Wanderers midfielder collapsed following a cardiac arrest during an FA Cup match in March last year.
Researchers said that officials at games around the world should adopt a universal standard of emergency medical care, set out by the world's football governing body Fifa, to curb the potential for serious injuries and deaths.
'Heart disease capital' revealed
The British Heart Foundation is calling on people across the UK to fight back against heart disease.
The charity has launched a new national campaign which brings together heart patients and scientists to talk about the research which is needed to fight the disease.
The moving TV advert also features the moment that footballer Fabrice Muamba suffered from an on pitch cardiac arrest.
Advertisement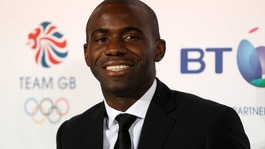 One year after Fabrice Muamba's near-fatal cardiac arrest, a £1.2 million defibrillator fund has been launched.
Read the full story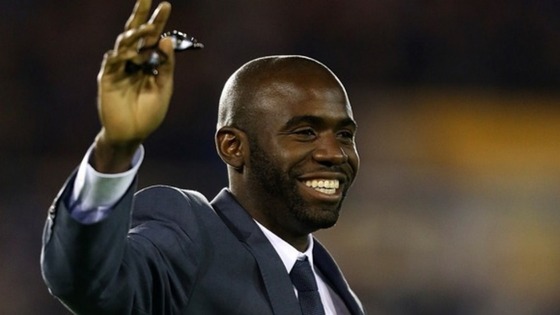 The retired Bolton midfielder Fabrice Muamba will present the Capital One Cup to the winning captain in Sunday's Wembley final between Swansea and Bradford.
The former England Under-21 international was playing for Bolton in an FA Cup quarter-final against Tottenham last March when he suffered a cardiac arrest and collapsed.
To read more on this story go to ITV Football
Get the latest on Bradford's build-up to the game, go to ITV News Calendar
Find out about Swansea's preparations for the final, go to ITV News Wales
Fabrice Muamba and wife Shauna have revealed they are expecting their second child, less than a year after the former footballer almost died on the pitch.
The couple, who married in October, already have a four-year-old son, Joshua, and are due to become parents again in June.
ShaunaMuamba wrote on Twitter: "Thanks for all the lovely well wishes @fmuambaand I are so happy. We've been so blessed and can't wait to meet our newbaby."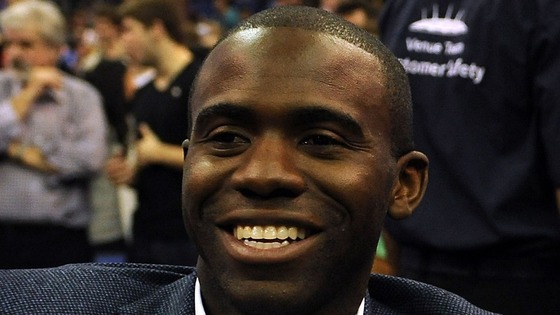 Muamba, a former England Under-21 international, was playing for Bolton in an FA Cup quarter-final against Tottenham in March when he suffered a cardiac arrest and collapsed.
The midfielder's heart stopped beating for 78 minutes but because of the prompt treatment he received on the pitch he defied the odds to survive and make an incredible recovery.
Muamba had hoped to resume his football career but was advised against it by doctors and retired from the sport in August.
In October he launched the Hearts & Goals campaign, which is aiming to increase the number of defibrillators available in public places and provide CPR training to try to reduce the 100,000 people who die of sudden cardiac arrest every year in the UK.
Muamba has also published a best-selling autobiography, I'm Still Standing, and is part of ITV's coverage of the African Nations Cup.
ITV's Africa Cup of Nations pundit Fabrice Muamba has been reflecting on growing up in the Democratic Republic of Congo in an exclusive interview with ITV.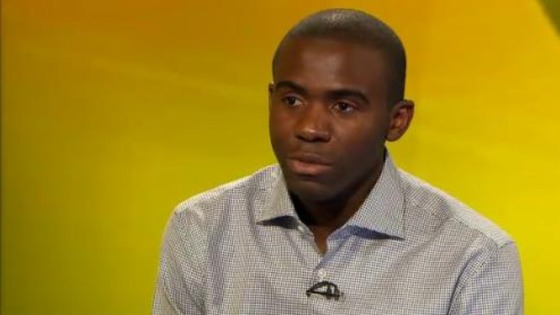 Muamba, who lived in DR Congo until the age of 11, describes watching his country play against Africa's big-boys, and explains why too much homework could have scuppered his chances of becoming a professional footballer. Watch the interview in full from ITV Sport.
Load more updates
Back to top