Social networking site Facebook has reported revenue growth of 49% in the last three months of 2014.
The site made $3.85 billion in the final quarter of last year, compared to $2.59 billion over the same period in 2013.
The site has attributed the growth to the strength of mobile advertising.
Facebook and Instagram have denied their services were hacked today, blaming a 40-minute outage on "a change that affected our configuration systems".
It comes hacker group Lizard Squad claimed responsibility for the outages which left users unable to log into the sites earlier today.
A spokesman for Facebook, which owns Instagram, said: "Earlier today many people had trouble accessing Facebook and Instagram.
"This was not the result of a third party attack but instead occurred after we introduced a change that affected our configuration systems.
"We moved quickly to fix the problem, and both services are back to 100% for everyone."
Advertisement
Hacker group Lizard Squad have claimed to be behind the outage at Facebook and Instagram.
They have previously claimed responsibility for cyber attacks on the Playstation Network and Xbox Live services and most recently theMalaysia Airlines website.
Facebook and Instagram appear to be back online after both sites suffered outages.
Users had taken to Twitter to report issues logging onto their profiles with others, such as Rosenberg Police in the US, taking the outage in good humour.
Instagram had also reported having problems but was also back online.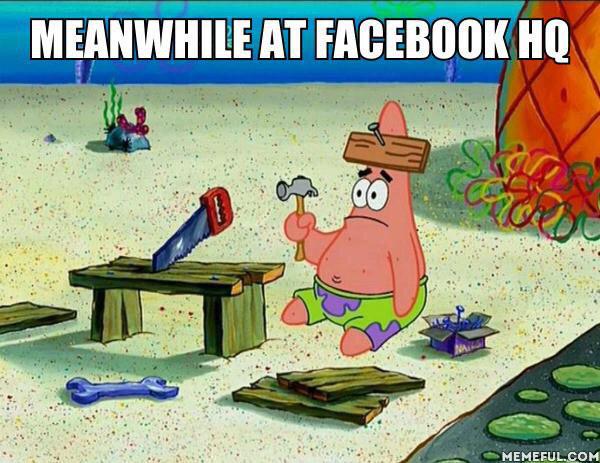 Instagram has said it is aware of an issue that has caused its site to go offline, saying it is working to fix the problem.
We're aware of an outage affecting Instagram and are working on a fix. Thank you for your patience.
Social network sites Facebook and Instagram appear to be down.
People took to Twitter to report issues logging on to their profiles.
Is Facebook down for everyone else or just me?
Facebook is down. I'm currently standing outside on the sidewalk offering pics of my breakfast & cat to anyone walking past. #facebookdown
Advertisement
A teenager has been expelled from school after posting insults about his headteacher on Facebook.
Read the full story ›
Facebook may invent a new "digital assistant" to stop people posting embarrassing photographs of themselves on a night out.
Read the full story ›
Privacy Basics breaks down all the data the site takes from its users and how it is used.
Read the full story ›
The boss and founder of Facebook has said his feelings were hurt by Hollywood's portrayal of him in The Social Network.
The 30-year-old billionaire Mark Zuckerberg said the 2010 film about how he created the social network while studying at Harvard, had "made up a bunch of stuff that I found kind of hurtful".
"I haven't spent a lot of time thinking about that movie in a while. I kind of blocked that one out," he said in his first public Q&A session at Facebook's Californian headquarters.
Load more updates