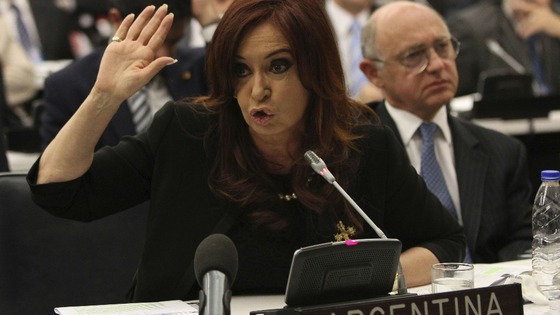 Argentina's president has taken her country's claim to the Falkland Islands to the United Nations, challenging Britain to "act more intelligently" and sit down to talk about the future of the Islands.
In a highly emotional speech President Cristina Fernandez de Kirchner chose to appear at the little-known UN Decolonisation Committee on the 30th anniversary of Britain's ousting of an Argentinian invasion force from the Falklands.
The president used the occasion to reiterate Argentina's opposition to any more wars and to criticise the prime minister's decision to mark the day by flying the Falklands flag over his official 10 Downing Street residence.
Speaking about the hundreds of deaths in the 74-day conflict over the islands, she said: "I felt shame from far away for them because wars are not to be celebrated or commemorated."