Live updates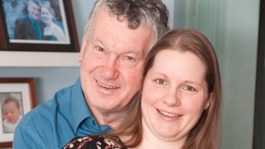 A 73-year-old pensioner is to become a dad again, 52 years after fathering his first child.
Read the full story
Child benefit freeze costs soar
Freezing child benefit will cost families with two children more than £400 over the next few years, according to a new study.
The TUC said the Government's decision would lead to a real-terms cut in child benefit of £57.20 this year, £153.40 in 2012/13 and almost £200 during 2013/14.
Freezing the value of child benefit has already hit millions of families hard, and by 2014 many will be over £400 worse off.

By ploughing ahead with the introduction of a costly means-test, the Government is only making the problem worse - introducing confusion and uncertainty into a system that used to work well as a way to provide vital support to millions of families.
The best way to make the rich pay their share is through the tax system, but this Government has done the opposite by reducing taxes for the very wealthiest.

Cutting the value of benefits for children and introducing complicated new assessments means those in greatest need will get less, with the poorest children suffering the most.
– Trades Union Congress General secretary Brendan Barber
Advertisement
Childcare costs harm work spur
Childcare costs "needs reform" according to the Government following a report which reveals that going out to work full-time is now hardly worthwhile for a growing number of "second earners" in middle and low income families.
Childcare costs are far too high for parents and the system needs reform. A recent IPPR (Institute for Public Policy Research) report identified it as being 'expensive', 'inefficient' and 'confusing'.

For too many families, the high costs of childcare mean it is not worth going back to work. That is why we set up a commission to look at the affordability of childcare earlier this year. We are looking at best practice in France, Germany, Denmark and the Netherlands, where high-quality affordable childcare is available for parents, and will be setting out proposals in due course.
– Government spokesman
Childcare costs harm work spur
Labour's Shadow Education Secretary Stephen Twigg, who is chairing the party's Childcare Commission, said it is "critical" families are supported with rising childcare costs.
He said: "Labour would help families with the cost of childcare. This is critical to ensure that work pays and that parents - particularly women - are able to go back to work if they want. That isn't just morally right, it's good for the economy too."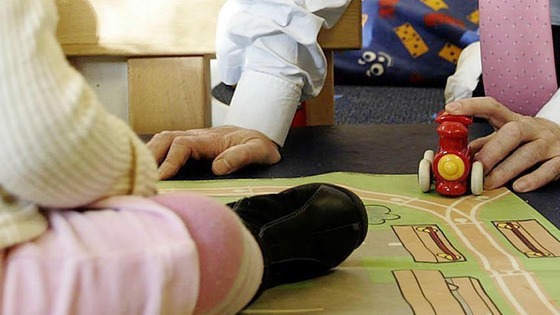 Mr Twigg continued: "We want to explore cooperative models, whereby local parents have a far bigger say in running their local nursery and get a share of the profits. Childcare centres are run successfully along these lines in Sweden and in some parts of the UK already.
"We want to see this model expand. Cooperative childcare can reduce costs to parents, provide more flexibility for those who work and can reach communities which don't have enough nurseries."
Childcare costs harm work spur
Research into childcare costs also found that a family with two children in which two earners bring in a total of £44,440 could end up just £4,000 better off than a similar family earning £20,000 less, because of the impact of benefits, tax, tax credits and childcare costs.
The report looks at elements of the system of state support which have the effect of cutting a family income in real terms, as a second earner works more.
A second earner from a middle income household who is paid £12 an hour will add £4,500 to the family income while working 13 hours a week.
However, if he or she increases the hours above that level, the family income falls off as the combination of childcare costs and withdrawn support through the tax credit system bites into earnings.
Childcare costs harm work spur
Childcare costs mean going out to work full-time is now hardly worthwhile for a growing number of "second earners" in middle and low income families, it has been reported.
In the most extreme case - where a second earner takes on a full-time job at the minimum wage - a couple who use childcare could be left just £4 a week better off with two incomes than they would be with one, according to a new study reported in The Observer.
The report, called Counting the Costs of Childcare, by the politically independent Resolution Foundation, finds childcare costs are also eroding incentives to work for those higher up the income scale.
Advertisement
Families moving into brand new government-funded homes are facing electricity bills up to four times the amount they believed they would pay, an investigation has found.
The properties, built under affordable housing schemes, were issued with Energy Performance Certificates that estimated annual costs of between £400 and £500 for heating and hot water.
But according to research by BBC One's Rip Off Britain, hundreds of families have had to pay treble or quadruple that amount.
The problem is being blamed on a heating system that some estates are now replacing, the programme said.
Troubled family culture revealed
Louise Casey, Head of a new Troubled Families Team, has said that some of the findings into England's most troubled families was 'difficult' and 'harrowing'.
Ms Casey told Daybreak that families from a troubled background of sexual and violent abuse often don't know how to parent properly.
Troubled family culture revealed
A report into England's most troubled families has painted a grim picture of sexual abuse and welfare dependency going back generations.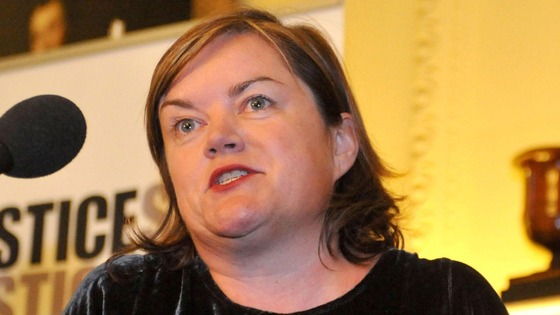 In many households violence is endemic and "entrenched cycles of suffering problems and causing problems" poisons whole social networks.
The stark assessment came from David Cameron's troubled families tsar Louise Casey - who has been tasked with turning round the lives of the 120,000 most dysfunctional by 2015.
Ms Casey said: "None of the parents I spoke to wanted their children to repeat a life of chaos and trouble, but often they couldn't see how to put things right by themselves - they needed practical and persistent help to do so."
Troubled family culture revealed
The Government has promised to pay upper-tier local authorities up to £4,000 per eligible family for reducing truancy, youth crime and anti-social behaviour, or putting parents back into work.
The programme's £ 448 million three-year budget is drawn from across seven departments in a bid to join up local services.
I welcome this report as an important part of that process as it provides a real insight into these families' dysfunctional lives.

My civil servants are not just sitting in an office in Whitehall telling local authorities what to do but seeking to gain a true understanding of the challenges they face.
– Communities Secretary Eric Pickles
Load more updates
Back to top