Manchester United director David Gill has been elected as Britain's FIFA vice-president.
Gill, who is also vice-chairman of the Football Association, will succeed Northern Ireland's Jim Boyce in May and will have a four-year term on FIFA's executive committee.
Uefa has announced it wants an extra place to be given to a European country at World Cup finals.
Europe currently has 13 countries among the 32 final spots but Fifa president Sepp Blatter has previously urged other continents to seek more guaranteed places.
Uefa's general secretary Gianni Infantino said not only would the 13 places be protected but that Europe would fight for an extra slot.
He told a news conference in Vienna: "If you look at it objectively based on facts 19 of the top 32 ranked associations are European, the winners of the last three World Cups were European.
"So I think it's absolutely objective and fair to be asking for one more position only - in fact we could ask for more than one. To be crowned world champions you must have the best teams in the competitions."
He added: "I don't know if Fifa is trying to reduce the number, I don't think so - I cannot imagine a World Cup with fewer than 13 (Europeans) taking place. Whatever speculations and discussions the absolute minimum is the status quo."
Advertisement
Sepp Blatter has delivered a warning against a boycott of the 2018 World Cup and claimed the tournament could bring peace to the region
Read the full story ›
FIFA will pay $209 million (£141 million) to clubs in compensation for releasing players to take part in the 2018 and 2022 World Cups, world soccer's ruling body said on Friday.
"A total of $209 million will be distributed among the clubs releasing players to the participating teams in the 2018 FIFA World Cup (in Russia)," FIFA said in a statement.
"The same amount has been agreed for the 22nd edition to be staged in Qatar in 2022."
On Thursday, football's world governing body confirmed the 2022 World Cup final will take place on December 18th.
Great Britain will be banned from entering football teams at the 2016 Olympics unless all home nations are in agreement, according to Fifa vice-president Jim Boyce.
Earlier this month, the English FA confirmed its plans to enter male and female teams in next year's summer games in a move that was met with furious criticism from Welsh football chief Trefor Lloyd Hughes, who said:
"If they want to work with us they have to be more open with us and they don't seem to be keeping to agreements. I'm livid about it."
And now, British Fifa vice-president Boyce has confirmed the final decision must be unanimous and ratified by football's world governing body.
Fifa has the final say on whether a football team can be entered for the Olympic Games.

I was given an absolute categorical reassurance from Fifa that unless full agreement could be reached between England, Scotland, Wales and Northern Ireland, there would be no GB team participating at next year's Olympics.
– Vice-President of FIFA Jim Boyce
Fifa has confirmed the 2022 World Cup final in Qatar will be held on December 18, according to a spokesman.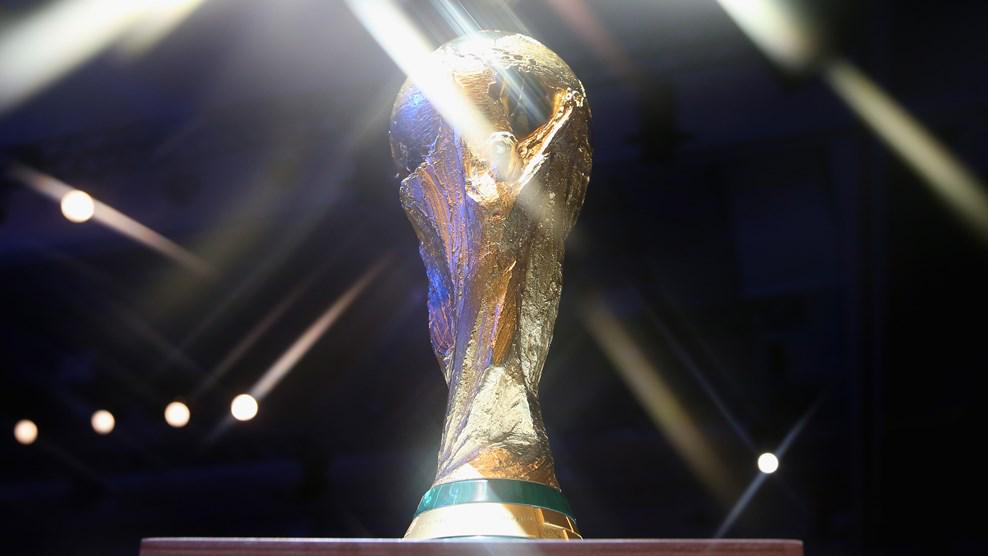 The Executive Committee today confirmed that the 2022 FIFA World Cup™ will be staged in November/December with the final to be on 18 December 2022, Qatar's National Day.

In principle, it was agreed that the tournament should be played over a reduced timeframe, for instance 28 days. The working group for the international match calendar will meet in due course to finalise the international match calendar for the 2019-2022 cycle.
– Fifa.com
The climax of the winter World Cup will take place a week before Christmas - a decision which will allow traditional Boxing Day club matches to take place.
Meanwhile, it is understood Fifa's executive committee in Zurich has chosen France to host the 2019 women's World Cup over South Korea.
Advertisement
Sepp Blatter has rejected an invitation to take part in a live television debate involving all four candidates ahead of this year's Fifa presidency election.
The other three candidates - Fifa vice-president Prince Ali Bin Al Hussein of Jordan, Dutch FA president Michael van Praag and former Portugal international Luis Figo - had all agreed to take part in the debate but current Fifa president Blatter has refused to do so.
The debate was a joint BBC and Sky initiative and Football Association chairman Greg Dyke had offered to host it at Wembley. Blatter's refusal means it will not now take place.
Blatter did not even respond in writing, instead choosing to communicate his decision verbally through a Fifa official.
Sepp Blatter celebrated his 79th birthday on Tuesday as one of his rivals for the Fifa presidency obtained some high-level support for his bid to be the most powerful person in world football.
Prince Ali Bin Al Hussein of Jordan has secured statements of support from the King of Bahrain and Prince Sufri Bolkiah, a senior member of the Brunei royal family.
Although neither of the royals will have a vote at the election on May 29 there is a history, particularly in Arab countries, of the ruling family influencing football policy.
Fifa have handed former Crystal Palace youth product Michael Boateng a worldwide liftetime ban from football after he admitted accepting a bribe to fix a match in the Conference South.
Boateng was jailed for 16 months in December 2014 and issued with a lifetime ban from the English FA, which has now been extended by world governing body Fifa, after he accepted charges relating to his time at Whitehawk FC.
A statement on Fifa's website read:
A lifetime ban imposed by The Football Association (The FA) against British player Michael Boateng (from England) in relation to match manipulation has been extended by FIFA to have worldwide effect.

Michael Boateng admitted to charges laid against him by The FA for several breaches of The FA Rules, including accepting a bribe, gift, reward or other consideration which was, or appeared to be, related to seeking to influence the outcome or conduct of a match or competition. The player also admitted to the charge of failing to report the offer made to him.

The charges relate to matches in the Conference South in the sixth tier of the English football league system in 2013.
– Official Fifa statement
Fifa president Sepp Blatter says he wants the 2022 World Cup final in Qatar to be played no later than December 18.
Earlier this month a Fifa task force recommended November-December dates for the 2022 Qatar World Cup following concerns about soaring summer temperatures.
UEFA has proposed playing the final at the tournament on December 23, just two days before Christmas, to lessen disruption to its own international matches.
That sparked uproar in Britain as it would threaten the traditional festive club programme.
Blatter, speaking for the first time since a FIFA task force confirmed November/December for the World Cup, said: "Not until the 23rd, definitely not. We have to stop at the 18th."
The FIFA president was speaking in Belfast ahead of a meeting of the International FA Board.
Load more updates