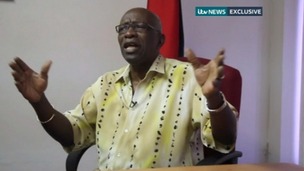 Former Fifa vice-president Jack Warner tells ITV News that Sepp Blatter should step down as president of football's governing body.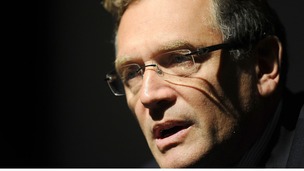 Fifa secretary general Jerome Valcke has made his position known on moving the Qatar World Cup, ahead of consultation he is leading.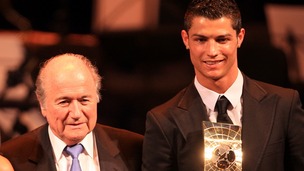 Fifa President Sepp Blatter was forced to apologise to Cristiano Ronaldo after impersonating the Real Madrid player during a discussion.
Live updates
Briton in World Cup ticket touting probe hands himself in
The son of a Fifa grandee has become embroiled in a World Cup ticket scandal.
Humberto Grondona, the son of Argentina's senior Fifa vice-president Julio Grondona, has admitted to selling on tickets to a friend contrary to the world governing body's regulations.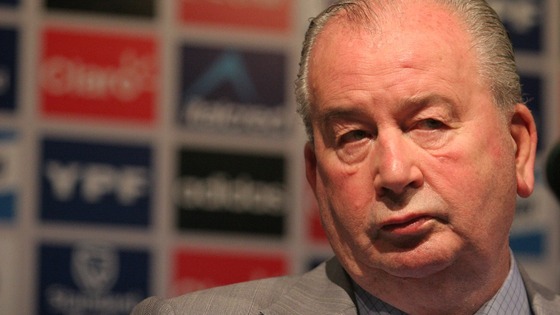 The tickets were among those seized by Brazilian police as part of a ticket touting investigation which led to the arrests of 11 people.
Fifa's head of media Delia Fischer would not comment on the investigation, but said that if anyone was found to have breached regulations they would face disciplinary action.
Ghana send Muntari and Boateng home from World Cup 'for indiscipline'
Diego Maradona has accused Fifa of targeting Costa Rica after seven of their players were subjected to drug tests following their famous 1-0 win over Italy.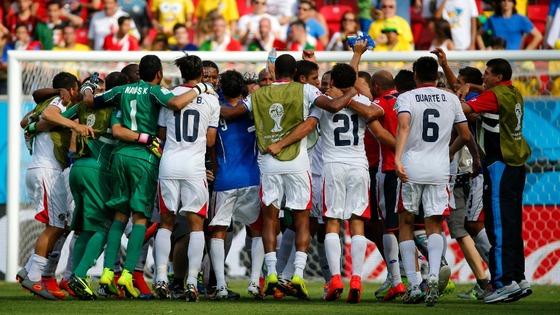 Two players from each team are required to undergo tests following each match at the World Cup, but the governing body ordered five extra Costa Ricans to be tested after Friday's win which sealed their progress to the last 16.
"Why test seven players from Costa Rica and not seven from Italy?" Maradona, who was sent home from the 1994 World Cup after failing a drugs test, said.
"This is only happening because some people are annoyed Costa Rica, and not the big teams, are going through, and so the sponsors won't pay what they'd promised."
Costa Rica's manager Jorge Luis Pinto also reacted furiously, claiming his players were being punished for their constant running through games.
Advertisement
Blast in Nigeria venue showing World Cup leaves 13 dead
The Fifa statement follows the killing of 13 people as they watched the Brazil v Mexico World Cup match in Damaturu, Nigeria:
We are deeply saddened by the tragic incident in Nigeria. Our sincere condolences for the families of the victims, and the friends. Fifa definitely condemns any form of violence.
– Delia Fischer, Fifa's Head of Media
Franz Beckenbauer 'banned from football' for 90 days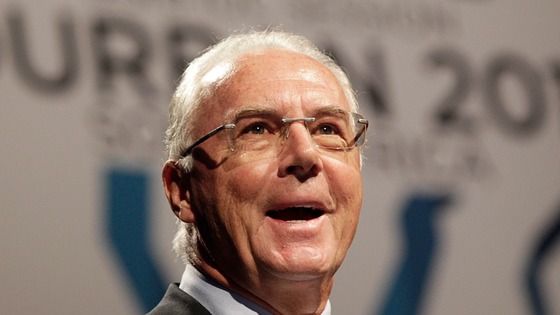 Former German footballing great Franz Beckenbauer was provisionally banned from football for not co-operating with ethics prosecutor Michael Garcia, the Associated Press have reported.
Beckenbauer was a voting member of FIFA's executive committee in December 2010 when it chose Qatar, and Russia as 2018 World Cup host.
More: British Fifa exec 'called for Beckenbauer to face sanction'
Franz Beckenbauer 'banned from football' for 90 days
A British representative on the Fifa Executive Committee, Jim Boyce, was the first person to call for Franz Beckenbauer to face sanctions, according to reports.
Associated Press sports reporter Rob Harris reports:
It was Britain's representative on the FIFA executive committee - Jim Boyce - who called first for Beckenbauer to face sanctions
Franz Beckenbauer 'banned from football' for 90 days
German world-cup winning captain and coach Franz Beckenbauer has been banned for 90 days from "all football activity" by Fifa, according to Reuters.
Beckenbauer has been provisionally banned by football's governing body over a failure to "cooperate with an ethics committee investigation despite repeated requests" during the probe into the 2018 and 2022 World Cup Bids, Associated Press sports reported Rob Harris has reported.
Advertisement
Sepp Blatter indicates he will run again for Fifa presidency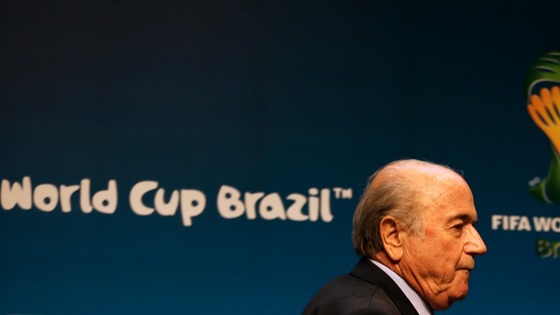 Fifa president Sepp Blatter has proposed a new challenge system where football managers could appeal two decisions in a game.
Mr Blatter said he has spoken to ex-players and coaches about having a new rule which would be similar to the Decision Review System in cricket.
He said: "When you are looking at so many matches on the TV, and we have 34 cameras here and it is so evident what has happened I think it is a good idea.
"If it is feasible we will see but when I have an idea I generally try to bring it."
Sepp Blatter indicates he will run again for Fifa presidency
Sepp Blatter has suggested he is planning to stand for a fifth term as FIFA president after declaring his "mission is not finished".
Sepp Blatter indicates he will run again for Fifa presidency
Sepp Blatter has strongly hinted that he will run again for Fifa presidency in 2015.
ITV News Brazil correspondent Rick Ravenscroft was watching his speech in Brazil:
Blatter: i know that my mandate will end next year ... but mission not finished. Together we will build the new FIFA.
Blatter: i am ready to accompany you for the future
Sepp Blatter indicates he will run again for Fifa presidency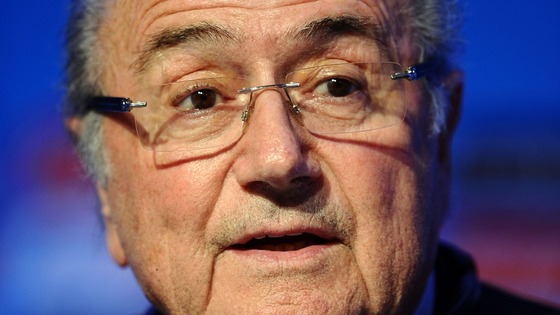 A boss of Cola-Cola has admitted he is "concerned" about corruption claims around football's world governing body.
The drinks giant is one of the sponsors of FIFA and is the latest to speak out against allegations that Qatar's bid team bribed officials to win votes to host the 2022 World Cup.
James Quincey, President of Coca-Cola Europe, told Sky News: "We are a leading sponsor of the World Cup and we are concerned.
"Anything that detracts from the values of football, the values of the World Cup, the idea of fair play is of concern to us, yes absolutely."
Sony, Adidas, Visa and Hyundai/Kia have also expressed concerns over claims of wrongdoing in the bidding process. Qatar's bid team have denied the corruption allegations.
FIFA president Sepp Blatter has dismissed the allegations and said they have been whipped up by a "racist" British media.
Load more updates
Back to top