Fifa sponsors are to be targeted by campaigners lobbying for reform of the world governing body
The strategy emerged at the 'New FIFA Now' summit in Brussels, the first organised campaign to challenge the leadership of FIFA in its 111-year history.
Former Football Association chairman Lord Triesman, who has previously made allegations in Parliament about FIFA corruption surrounding the bidding for the 2018 and 2022 World Cups, attacked the culture and governance of FIFA under president Sepp Blatter.
It seems incomprehensible that the sponsors of FIFA should allow their brands to be entangled in this - they themselves have to set higher standards.

At the heart of it is Sepp Blatter who presides over a deeply-flawed set of people. The whole experience of graft [bribery] was appalling.

There is no reason why the 2018 and 2022 World Cup decisions should stand - half of the executive committee members have been proven not to have the appropriate standards.

We have reached the absurd situation where the leaders of the world game go around as if they were the heads of state, which is not the way the sport should be governed.
– Former Football Association chairman Lord Triesman
David Ginola claims he's received "a lot" of indications that his bid to become Fifa presedent will be supported by football associations
Read the full story ›
Advertisement
Former Spurs and Newcastle midfielder David Ginola was exposed for a lack of knowledge after announcing his bid to become Fifa president
Read the full story ›
Former Spurs and Newcastle midfielder David Ginola has today launched a campaign to become the next Fifa President.
The Frenchman appealed for supporters to join Team Ginola which he promises will promote "democracy, transparency and equality."
Ginola requires the backing of five FA bodies in order to be considered for Fifa's May election, although it's thought he is also required to have worked in an administrative football role for at least two years to qualify.
Read the full story about Ginola's unlikely bid to become FIFA president.
David Ginola is expected to announce that he wants to stand against Sepp Blatter for the Fifa presidency.
Read the full story ›
Fifa presidential hopeful Jerome Champagne insists he is not being squeezed out of the race despite Prince Ali bin Al-Hussein entering the contest.
Champagne, the French former Fifa deputy general secretary, has conceded that gaining the minimum five nominations may not be straightforward but rejected suggestions that the Jordanian prince's decision to run against Sepp Blatter has made things more difficult.
"Prince Ali is not squeezing anyone - look at who the Arab leaders are supporting," Champagne told Press Association.
"I am not squeezed at all and Prince Ali has not issued any programme yet, just slogans.
"Uefa and [president] Michel Platini have made strong statements in favour of Prince Ali but Europe is not united, it is very diverse, and I don't feel the squeeze at all.
"I welcome Prince Ali's candidacy as it is important for the future of football to have an open, democratic process but I am the only one who has placed on the table a detailed, concrete and financially viable list of proposals."
Advertisement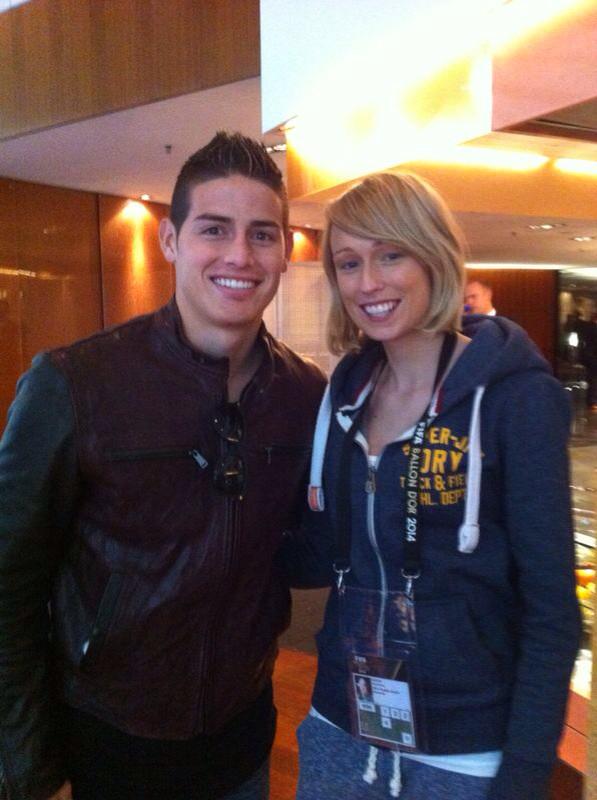 Irish footballer Stephanie Roche is enjoying her trip to the Ballon d'Or, having her photograph taken with Puskas Award rival James Rodriguez and Italy legend Alessandro del Piero.
James Rodriguez, Robin van Persie and Ireland's Stephanie Roche are waiting to find who has won this year's Puskas Award.
Read the full story ›
What do we know about Prince Ali Bin Al-Hussein, the man challenging the much-maligned Sepp Blatter for Fifa's presidency this year?
Read the full story ›
Football Association chairman Greg Dyke is pleased to see Prince Ali Bin Al Hussein of Jordan challenge for the Fifa presidency.
Prince Ali announced his candidacy, saying he planned to put football first ahead of administration.
Dyke said: "Personally I welcome Prince Ali's decision to stand for the FIFA presidency. It is very important that there is a credible candidate standing against Mr Blatter and Prince Ali is certainly that."
Load more updates