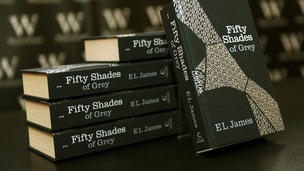 Literary phenomenon Fifty Shades of Grey has become one of the UK's most borrowed library books.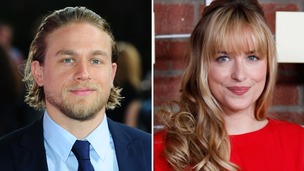 Fifty Shades of Grey author EL James has revealed the actors set to play Christian and Anastasia in the upcoming film adaptation.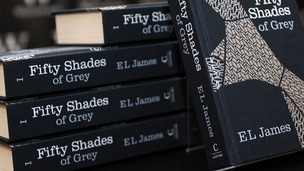 It won more than three quarters of the vote after the public were asked to cast a ballot for their favourite read.
Live updates
The Fifty Shades of Grey trilogy has now sold over 100 million copies worldwide making it one of the most widely read book series in history.
Around 27 million copies have been sold in the UK and Commonwealth countries, while over one million copies have been bought in France, Germany, Spain, Brazil and the Netherlands.
Publishers Vintage Books said they had sold more than 45 million copies of the trilogy in the US in both print and eBook.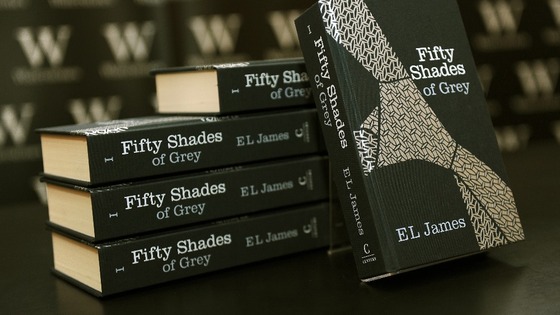 The popularity of the El James's erotic novels, which has been translated into 51 different languages, have sparked the creation of a film which is expected to hit screens in time for Valentine's Day 2015 after difficulties with casting.
Two copies were sold every two seconds during peak sales and it is the fastest selling book series in the history of Random House publishing company.
The sales put the novel on similar figures to Ian Fleming's James Bond series, Stephenie Meyer's famous vampire romance Twilight and C.S Lewis' The Chronicles Of Narnia - although it still has some way to go to beat JK Rowling's Harry Potter which has sold 450 million copies.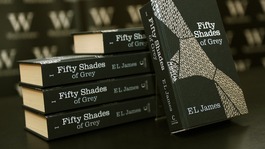 Literary phenomenon Fifty Shades of Grey has become one of the UK's most borrowed library books.
Read the full story
Advertisement
British singer Rita Ora has landed a role in the upcoming film version of Fifty Shades of Grey.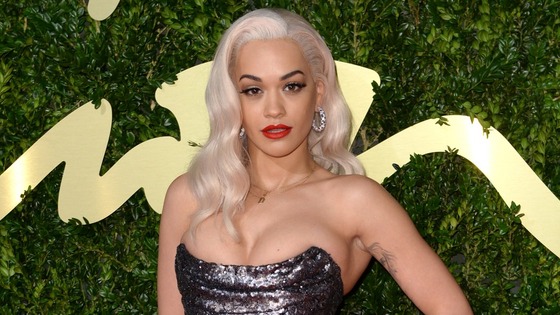 The 23-year-old How Do We Do star will play Mia, the adopted sister of lead character Christian Grey in the highly anticipated Hollywood remake of E L James' best-selling trilogy.
She tweeted the news to her her 3.4 million followers: "It's official! I've been cast in @FiftyShades of Grey as Christian's sister Mia. #FiftyShades"
The film version of best-selling erotic tale Fifty Shades Of Grey has been pushed back and will not be released until 2015.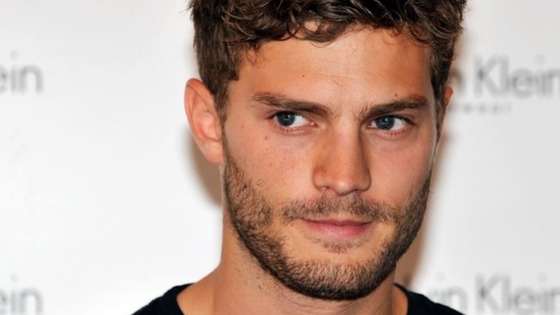 The film was due to be unveiled next August, but will not be seen until Valentine's Day the following year, reported Entertainment Weekly.
Based on EL James's hugely successful book, the movie has already had difficulties with casting, and the start of shooting was put back a month from this month until December.
The production delay was thought to have been partly as a result of the abrupt exit of star Charlie Hunnam, who has now been replaced by Jamie Dornan.
Universal Pictures chairman Donna Langley said the decision was "to take advantage of women who are invariably on vacation with their families during the month of August in Europe."
Read: Jamie Dornan tipped for lead role in Fifty Shades film
Jamie Dornan has stepped in to play the male lead in the film adaptation of E.L. James' racy novel Fifty Shades of Grey, according to Variety magazine.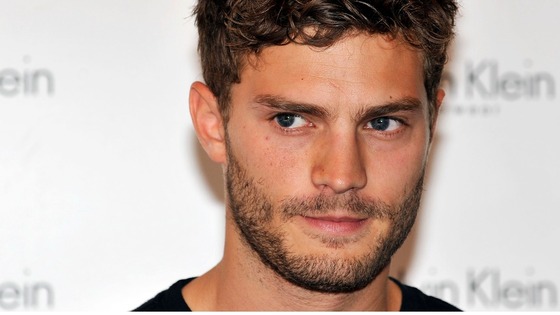 The vacancy to play Christian Grey arose after Charlie Hunnam dropped out of the project citing clashes with his filming schedule.
Read: Charlie Hunnam drops out of Fifty Shades of Grey film
Jamie is perhaps best known for playing the serial killer in the BBC series The Fall. The Northern Irish actor has also modelled for Calvin Klein, Christian Dior and Armani.
He will star opposite Dakota Johnson, who is playing the novel's heroine Anastasia Steele.
British actor Charlie Hunnam has spoken about his forthcoming role as Christian Grey in the film adaptation of EL James' Fifty Shades of Grey.
He said: "I'm just very excited and honoured to be entrusted with bringing this incredible character to life.
"Outside of the notoriety and the phenomenon of that book, just the adaptation of it, this guy as he exists in the film is such an incredible role".
Hunnam's leading lady will be Dakota Johnson who takes on the role of Anastasia Steele.
Advertisement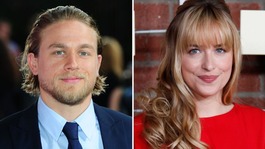 Fifty Shades of Grey author EL James has revealed the actors set to play Christian and Anastasia in the upcoming film adaptation.
Read the full story
The Fifty Shades of Grey effect could be to blame for an increasing number of handcuff-related emergency call-outs over the past three years, London Fire Brigade said today.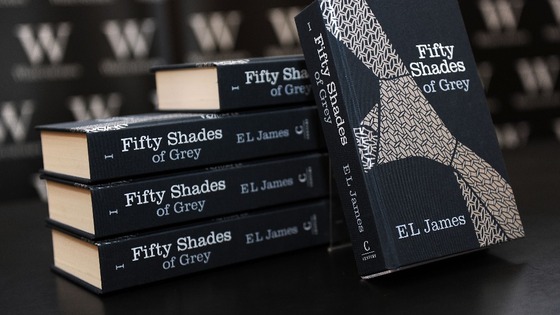 Firefighters have been called out to 79 incidents of people being trapped in handcuffs during that period and the brigade advised people to "keep the keys handy."
Third officer Dave Brown, said: "Some of the incidents our firefighters are called out to could be prevented with a little common sense. I don't know whether it's the Fifty Shades effect, but the number of incidents involving items like handcuffs seems to have gone up."
Artist and film-maker Sam Taylor-Johnson has agreed to direct the film version of Fifty Shades of Grey .
The writer of the bestselling erotic novel EL James announced the news on Twitter:
"I'm delighted & thrilled to let you guys know that Sam Taylor-Johnson has agreed to direct the film of Fifty Shades of Grey."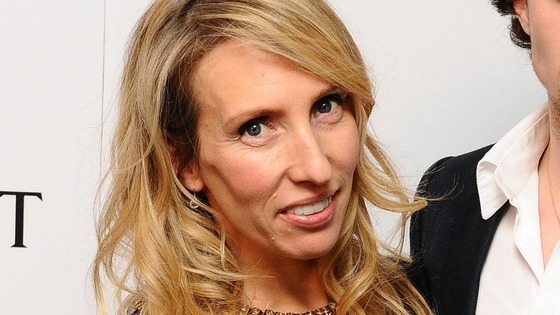 Taylor-Johnson won critical acclaim for her debut film, Nowhere Boy, which told the story of the early life of John Lennon.
The 46-year-old was initially known for her artistic work which included a film of David Beckham sleeping.
The erotic novel has sold more than 5.3 million copies in the UK, making it the bestselling book of all time.
A man has been cleared of assault after a court heard a "master-slave" sex session inspired by erotic novel Fifty Shades Of Grey overstepped the boundaries of fantasy.
Steven Lock, 43, and a woman in her forties, who cannot be named for legal reasons, began a relationship based around sado-masochistic role play after meeting on a dating website.
But prosecutors alleged that last August the fantasy went too far as Lock chained the women "like a dog" to his bedroom floor and whipped her repeatedly with a rope.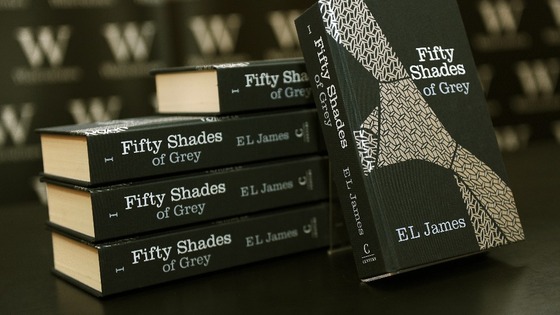 He denied assault causing actual bodily harm, saying the woman had consented.
Today at Ipswich Crown Court, a jury of 10 men and two women took just over two hours to find Lock, of Plover Road, Ipswich, not guilty.
During the trial, Lock was asked by defence counsel Roger Thomson if he and the alleged victim had read Fifty Shades Of Grey.
He replied: "That's where we got the idea from."
Outside court, jeweller Mr Lock said he was relieved that the jury "had seen sense".
He said: "It's the right verdict. This case should never have reached court. As far as I'm concerned, it was a consensual activity between adults."
Load more updates
Back to top