Live updates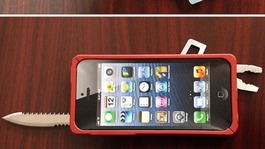 Pictures released by US airport security chiefs show seized weapons like phones with blades, lipstick knives, ninja stars and batarangs.
Read the full story
Dense fog causes flight delays and cancellations
Flights across the UK were cancelled due to low visibility as the Met office issued yellow warning for fog.
Following airports are affected:
The Met office said the fog will be slow to clear, with visibility below 100 meters in many places across England and south west Scotland.
The skies should be clearer by midday.
Advertisement
Dense fog causes flight delays and cancellations
A number of domestic flights from London have been cancelled because of early-morning fog.
Arrivals and departures were cancelled at London City Airport where forecasters said visibility was down to below 100 metres.
"The fog is quite extensive across much of England and Wales this morning, and quite a few places will be waking up to quite foggy conditions," said Chris Burton, from forecasters MeteoGroup.
Air traffic control strikes in Europe set to disrupt flights
The European Air Traffic Control services strikes expected over the next two days in Portugal and Italy will have a significant impact on flights, according to easyJet.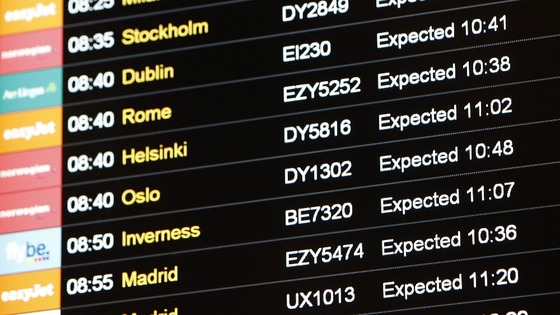 The airline said it had pro-actively re-timed some flights later into and out of Lisbon in order to avoid the strike period as well as re-timing some flights to and from Milan Malpensa.
"Like all airlines flying to/ from/and over these countries, we expect it will have a significant impact on our flights during these periods.easyJet would like to reassure passengers that it will do everything possible to minimise any inconvenience for passengers," easyJet said in a statement.
British Airways (BA) have also retimed and cancelled a number of flights to and from Italy, a spokeswoman said.
"We are doing all we can to minimise disruption to customers affected by air traffic control strikes across Europe. We are advising customers on short-haul services to keep checking the very latest information on our website," said a spokesman for BA.
easyJet said the industrial action is likely to continue into Thursday with the French Air Traffic control staff taking part.
Read: Air traffic control strikes in Europe set to disrupt flights
Airline passengers are likely to face travel disruption over the next two days, as strikes are expected across European Air Traffic Control services.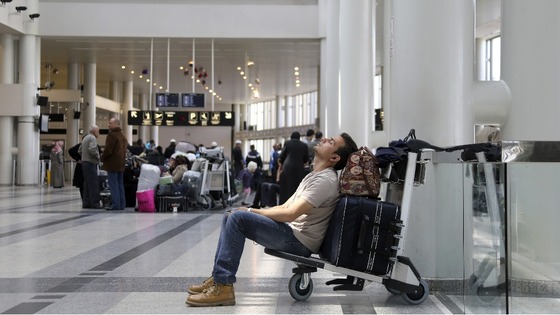 The strikes, due to take place in Italy and Portugal, will affect British Airways and easyJet flights to, from and over these countries. BA have said they are planning on using larger planes to help customers affected by cancellations.
The industrial action is being staged by two organisations in protest against the European Commission's Single European Sky initiative, which aims to consolidate air traffic services across the continent, NATS said.
The Air Traffic Controllers European Unions Coordination (ATCEUC) - an umbrella group that represents 14,000 members across 28 countries - is calling the strike for tomorrow, before members of the European Transport Workers' Federation (ETF) then walk out on Thursday.
Air traffic controllers in the UK will be working as normal tomorrow and on Thursday, despite industrial action being planned across Europe
Air traffic control glitch fixed
Thousands of air travellers face delays after air traffic control company Nats experienced "technical problems" at its Hampshire control centre.
The problem led to Nats restricting the number of aircraft flying across the south of England and those taking off from airports.
There will be delays, although we are not sure how long they will be.
– Nats statement

The problem was at Nats' centre at Swanwick, near Southampton.

The company experienced some flight-affecting computer glitches when it first moved to the site about 10 years ago.
Advertisement
52% want child-free flights
I was surprised that so many of the people who would pay more for child-free flights were parents with young children themselves. I think it's unlikely that too many airlines will introduce child-free flights, because there's too much for them to lose in terms of people who would pay to fly but couldn't if they had children.

We've already seen some airlines introduce child-free zones, but a screaming baby's cry can carry quite far, so if that's the issue most people have with kids onboard then I don't know how successful they will be.
– SUNSHINE.CO.UK CO-FOUNDER CHRIS CLARKSON
52% want child-free flights
As many of 48% of parents with children aged 10 or under admitted they probably did not do their best to prevent their children being disruptive on flights, according to a survey.
The main reason for their not being more strict with offspring was that they were "on holiday" so were more likely to let their children do what they liked, the poll by travel agent sunshine.co.uk found.
52% want child-free flights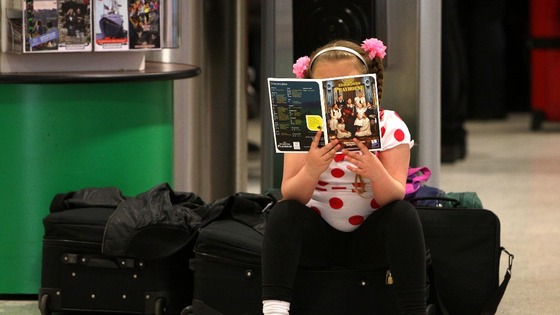 More than half of holidaymakers would be prepared to pay more to go on child-free flights, according to a survey.
Those who would like to see adult-only planes include some with young children of their own, the poll by travel agent sunshine.co.uk found.
Of the 2,152 people surveyed, two thirds said they had experienced troublesome children on flights.
Asked if they would pay more if they could be guaranteed a child-free flight, 52% of those polled said yes.
Of those in favour of adult-only air travel, 23% had children under the age of 10 themselves.
Screaming babies, children running around and children complaining topped the list of things that aggravated adults the most when travelling on planes with youngsters.
Children being too loud and kicking seats also annoyed adults.
Back to top