Live updates
Flood warnings after heavy rain
Wales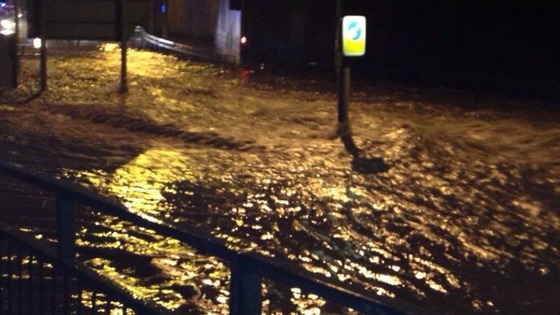 Flood warnings after heavy rain
Wales
Dyfed Powys Police say they have had reports from all over west Wales about flooding on roads and in houses.
A spokesperson for the police said they had been 'inundated' with received calls from areas including Aberystwyth, Carmarthen and Pembrokeshire.
He advised people to stay inside and avoid driving due to flood water gathering on both minor and major roads.
Traffic Wales says no roads as yet are closed due to the flooding. To check for updates visit the Traffic Wales website.
Advertisement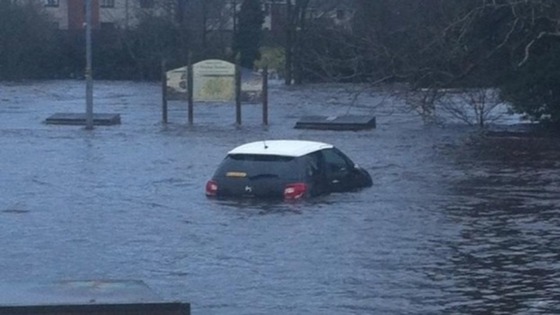 Flash floods in heavy rain saw firefighters rescuing people from their homes across many parts of Scotland.
Car parks, homes and roads were flooded and many people were evacuated following persistent and heavy rain.
Marc Becker, hydrology manager of the Scottish Environment Protection Agency (SEPA), said: "Heavy overnight rainfall across, especially, the south and west of Scotland, has caused river levels across this region to rise significantly.
"The worst affected areas appear to be the southern Highlands, west central Scotland and Dumfries and Galloway where in excess of 50mm of rainfall fell in a 12 hour period."
Flood warnings have been issued across Scotland.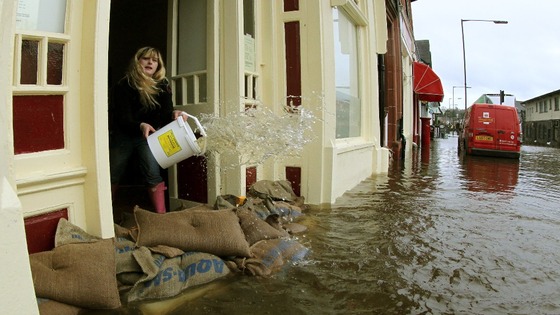 Homes were flooded in Dunblane, Aberfoyle and Callander when rain spread across Scotland, a Fire and Rescue spokesman said.
Firefighters were also called to a number of flooded homes In Dumfries and Galloway when the River Cree burst its banks.
Houses on Arthur Street in the town of Newton Stewart were being pumped and nine people were rescued from the Riverside View area, which was completely cut off, a fire service spokeswoman said. Roads have been closed across regions in central, western and southern Scotland.
Scotland flood evacuations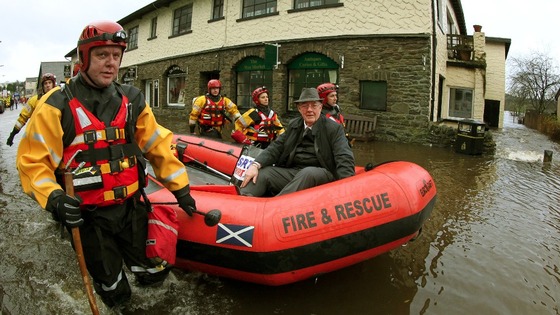 Around 70 firefighters worked all day to rescue people from their homes and brought the flooding under control in the village of Comrie in Perthshire.
Emergency services also came to the aid of residents in Aberfoyle in Stirling.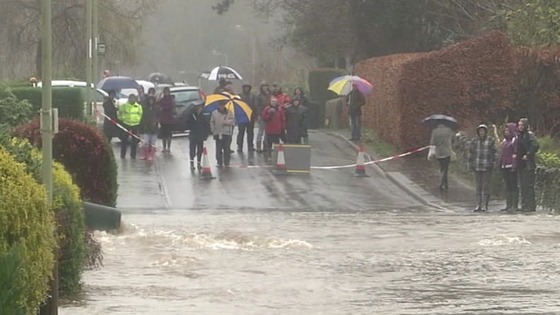 An emergency centre was set up Crieff, close to Comrie, as well as at the Strathearn Community Campus leisure centre, where people were given shelter.
A Red Cross team opened a base at Comrie Community Centre and helped around 20 residents, including elderly people who were evacuated from two care homes.
Scotland flood evacuations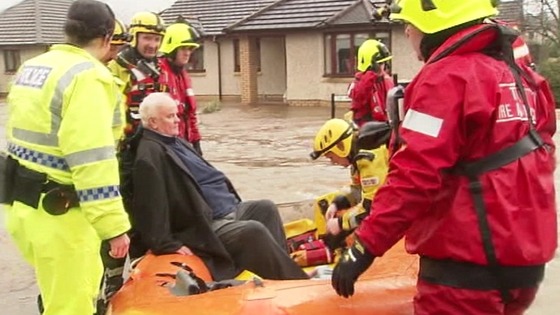 More than 100 people were evacuated from their homes and were cut off from transport links when persistent heavy rain caused flooding.
The Water of Ruchill burst its banks at about 8am, spreading through the village of Comrie, in Perthshire, for about half a mile.
Advertisement
UK braced for storms
Royal Air Force Sea King helicopters, inshore life boats and fire service rescue boats are in attendance at the Riverside Caravan Park in Llandre, Bow Street, near Aberystwyth, where "numerous people" need help.
There is a large amount of water and a heavy current running through the caravan park.
– The Mid and West Wales Fire and Rescue Service
Australian floods
3,500 people across the state of New South Wales are subject to evacuation orders with three quarters of the state affected by the high water levels.
Dam Failure Evacuation Warning for Clifton Grove residents downstream from Suma Park Dam... http://t.co/AjF4uu4O
Back to top