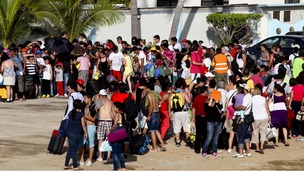 To quote the brochure: "Acapulco is famous for endless sunshine and glorious golden sandy beaches".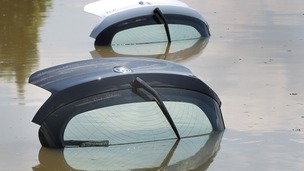 They were airlifted to safety as floodwaters swept through many towns and villages in the south of the country.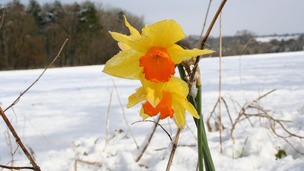 The wintry conditions are now expected to last well into April with this month on track to become the coldest March since 1962.
Live updates
Clear-up after Yorkshire floods
Calendar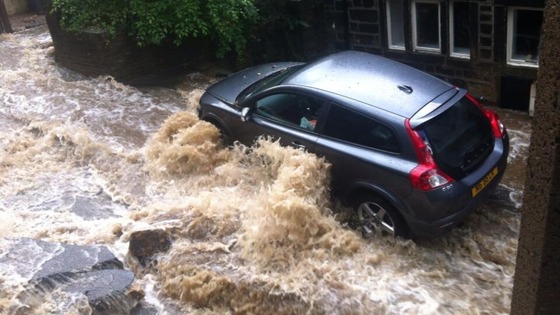 Motorists are being advised to avoid floodwater in Todmorden and Hebden Bridge as both places have suffered from a torrential downpour.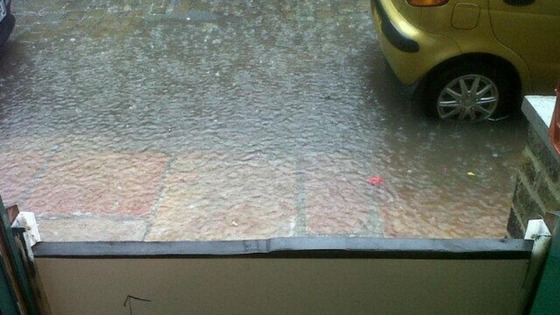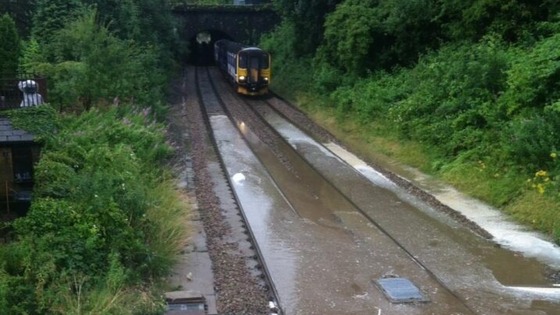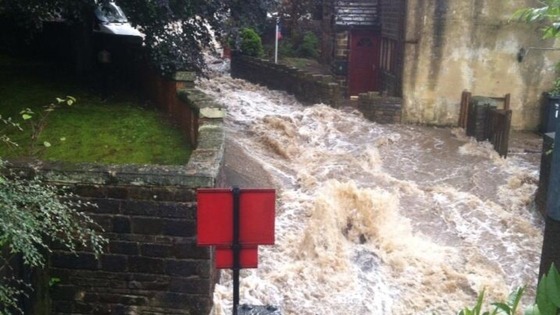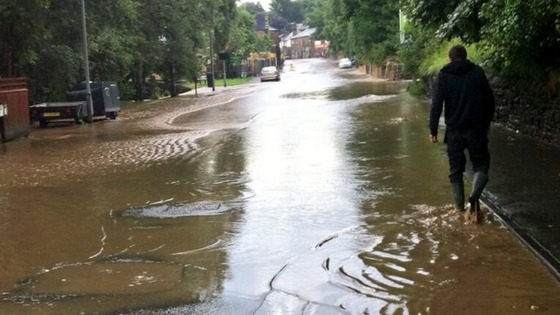 Dozens of people are still missing in floods and landslides that have devastated parts of China's Sichuan province.
Rivers swollen by torrential rain burst their banks carrying buildings and bridges with them in the western region.
ITV News correspondent Juliet Bremner reports:
Advertisement
Flooding in Western China, the worst in 50 years for some areas, has caused widespread destruction to surrounding buildings and bridges.
The floods also triggered a landslide in the Sichuan province on Wednesday, leaving 40 people buried.
Rescue workers have rushed to the affected areas, according to the official Xinhua News Agency.
Save the Children have warned that thousands of children are at risk of disease after being cut off by flooding in India.
Latha Caleb, the charity's director of programmes, said: "Our teams are finding families sheltering wherever they can without food, water or medicine.
"With families crammed together amid the floodwater, disease outbreaks are a huge concern."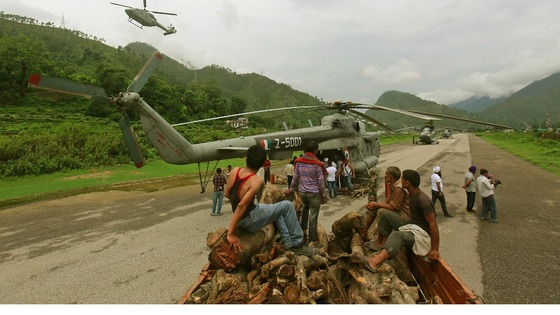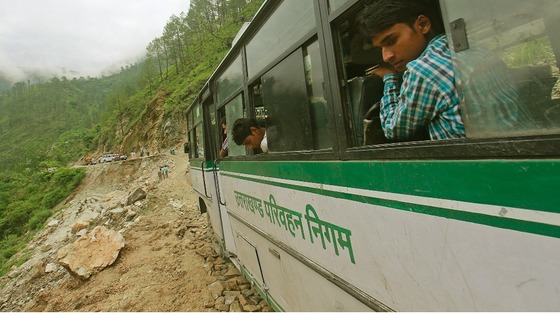 Deadly floods hit Canada's west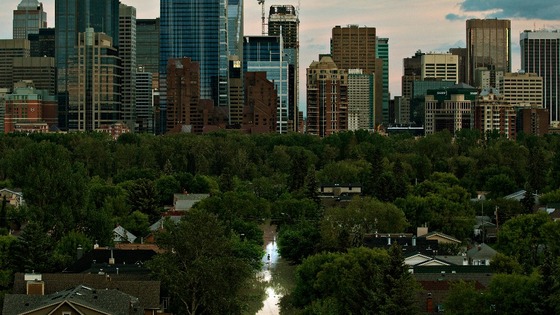 More than 100,000 people have been forced to leave their homes after heavy rain brought severe flooding to the Canadian city of Calgary.
Calgary Mayor Naheed Nenshi said officials believe that the water levels may have reached their peak.
"We've sat at the same level for many, many hours now," Nenshi said. "There is one scenario that would it go even higher than this, so you'll either see the Bow river continue at this level for many hours or you will see it grow even higher and we're prepared for that eventuality."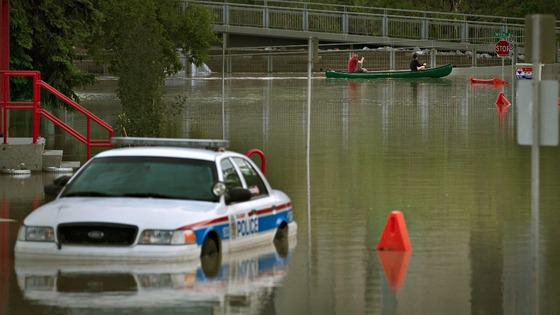 Deadly floods hit Canada's west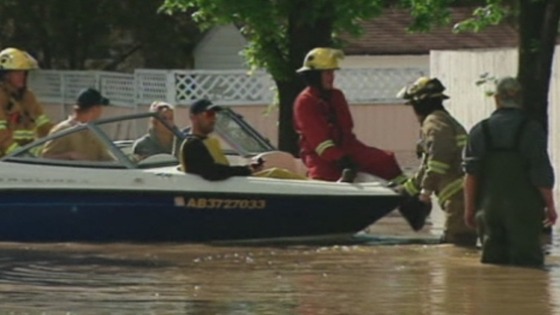 Three people have died and two others have been reported missing in the heaviest flooding in decades to hit the Canadian region centred on the city of Calgary.
The bodies of two men were found near High River, a town of 13,000 located around 37 miles south of Alberta's oil capital, while officials confirmed a third victim.
The Royal Canadian Mounted Police said one of the two people reported missing was a woman who was swept away with her camper.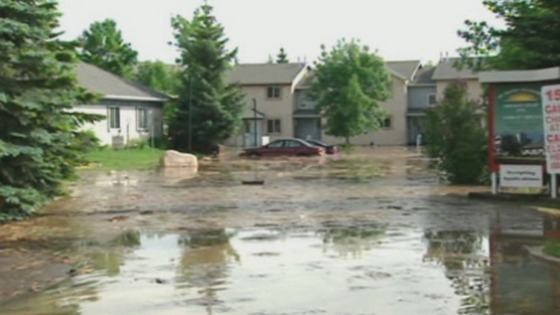 Some 1,300 troops have been deployed to help with rescues and the enforced evacuations that have seen 100,000 people leave their homes in Calgary along with thousands more in the city's surrounding towns.
Advertisement
Deadly floods hit Canada's west
An estimated 75,000 people have had to leave their homes in the flood-hit Canadian city of Calgary.
Mayor Naheed Nenshi said the Elbow River, one of two rivers that flow through the southern Alberta city, has peaked.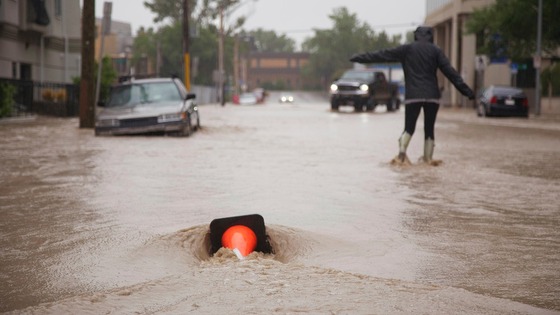 Mr Nenshi said just over two dozen neighbourhoods have been evacuated and most of the estimated 75,000 displaced people are staying with family and friends. There are about 1,500 people in evacuation centers in and around Calgary. Earlier he said has never seen the rivers that high or that fast.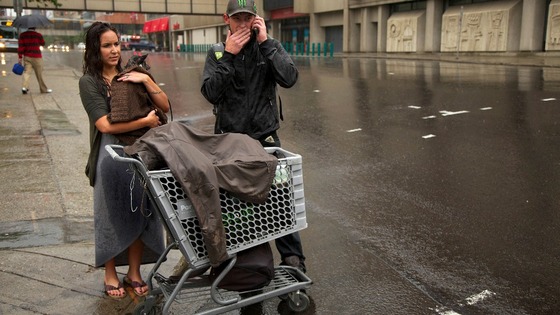 Police have urged people to stay away from the city centre and not go to work. All schools are closed.
There has also been flashpoints of chaos from Banff and Canmore and Crowsnest Pass in the Rockies and south to Lethbridge. More than a dozen towns declared states of emergency, with entire communities including High River and Bragg Creek under mandatory evacuation orders.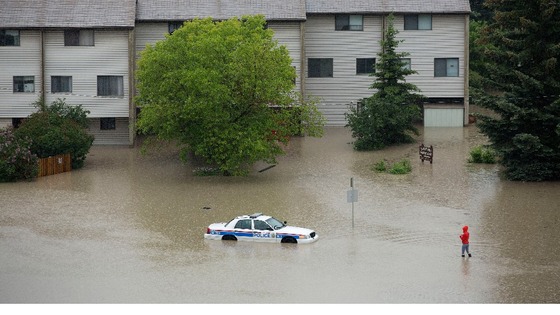 A spokesperson for Defence Minister Peter MacKay said about 354 soldiers are being deployed to the entire flood zone.
At least three people have died with 12 others missing after heavy flooding in Northern India led to an apartment building being washed away.
The three-storey building in Uttarkashi in Uttarakhand state, can be seen tumbling into the water.
Three days of heavy rain in Northern India has led to heavy flooding causing the deaths of 23 people, with another 50 still unaccounted for.
The UK's first self-closing flood barriers have been installed to protect a Lake District town hit by devastating flooding, the Environment Agency has said.
The £4.4 million scheme has been put in place in Cockermouth, Cumbria, to avoid a repeat of the flooding that hit the town in 2009 when a month's rain fell in 24 hours.
The widespread floods destroyed 900 homes and forced hundreds of people to evacuate.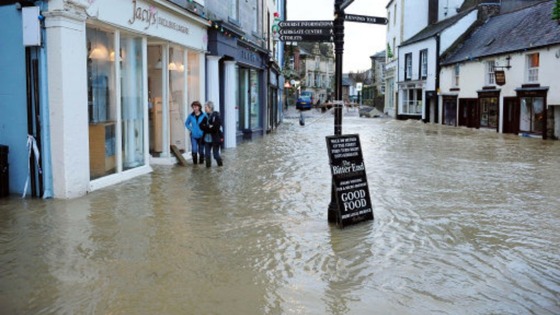 The scheme, which officially opens today, has been designed to be unobtrusive so that it protects Cockermouth's Georgian heritage and the experience for visitors.
It includes a 120m-long self-closing barrier which rises only when the river is in flood, preserving views of the river the rest of year.
The Environment Agency said the scheme will protect 400 homes and businesses.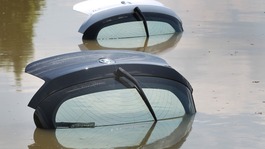 They were airlifted to safety as floodwaters swept through many towns and villages in the south of the country.
Read the full story
Load more updates
Back to top