David Cameron has hailed the rebuilding of the rail line at Dawlish in Devon as "absolutely vital" to the local economy.
The Prime Minister praised what he called an "engineering triumph" and promised that money would be made available for further transport schemes in the south-west.
Network Rail has released a time-lapse video of the repair work done to re-open the Dawlish railway line.
The line was badly damaged and left unusable following the storms in February.
Advertisement
David Cameron is meeting workers who helped to re-open the railway line in Dawlish, Devon, which was destroyed by storms in February.
The south-west was left cut off to trains following the damage caused by bad weather.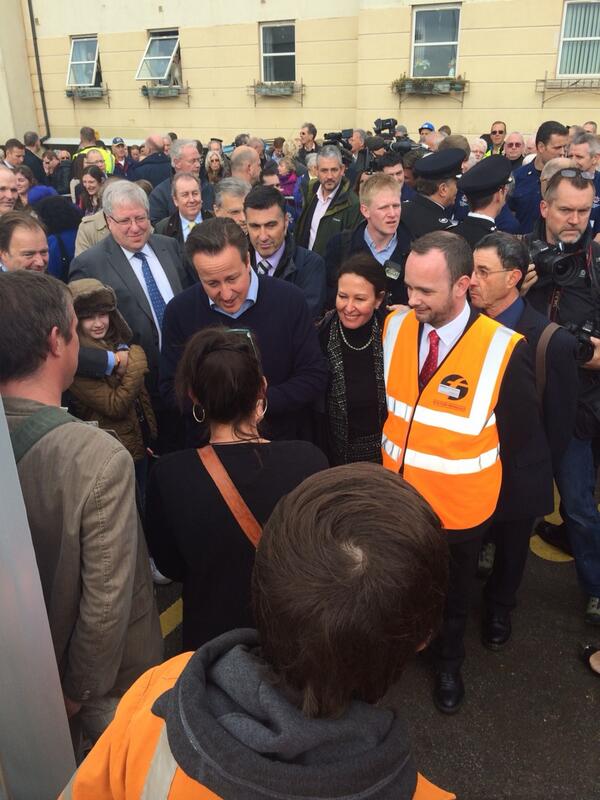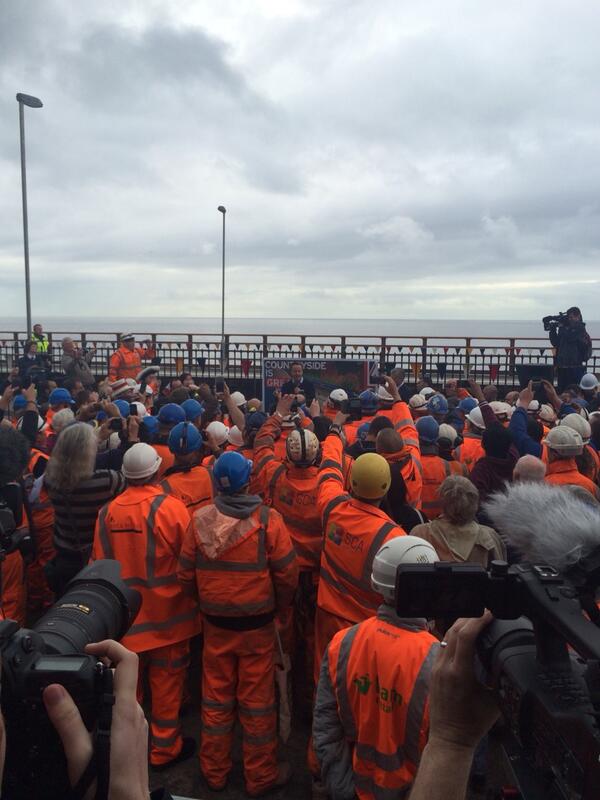 Workers dredging a river in the Somerset Levels have turned up eight cars over the last week, all within 100 metres of each other.
Environment Agency staff working to help relieve flooding in the area noticed the cars, which could be up to 20 years old, in the drainage channel of the River Parrett.
It is so far unknown how the cars may have ended up on the riverbed, but officials stressed they would not have contributed to recent high water levels.
The broken rail line at Dawlish has reopened this morning after being closed for two months.
The first passenger train passed through Dawlish Station just before 6am, travelling from Exeter to Paignton.
The tracks were badly damaged by the storms back in February.
After weeks of work by a 300-strong team, Network Rail has been able to reopen the badly-damaged railway line at Dawlish in Devon.
Advertisement
ITV News reporter Lewis Vaughan-Jones is travelling on the 07.06 train from Paddington to Dawlish. The railway line in Devon had been closed following recent storm damage, leaving travellers unable to reach Devon and Cornwall directly by train.
The first train leaving from Paddington to Dawlish this morning. Business in South West suffered with no rail link http://t.co/TfhwiQHBCb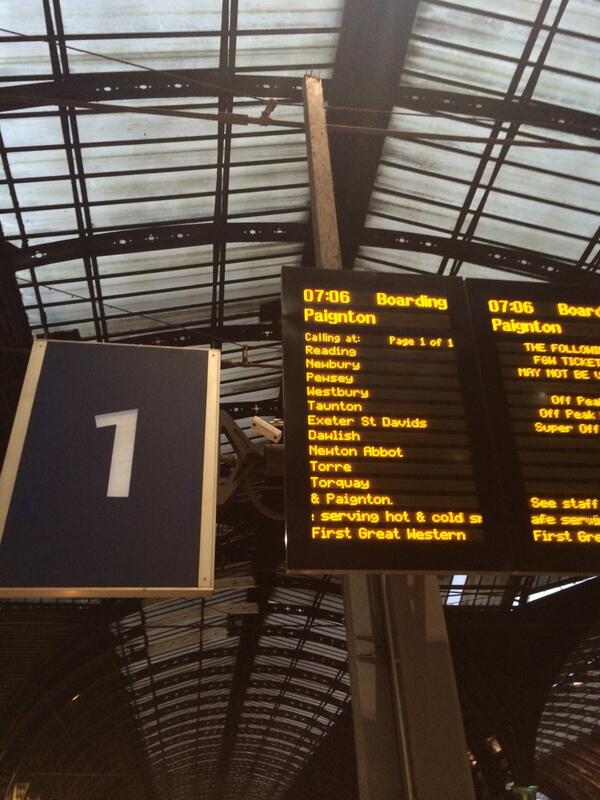 After weeks of work by a 300-strong team, Network Rail (NR) has been able to restore the badly-damaged line at Dawlish in Devon.
The coast-hugging line at Dawlish bore the brunt of the severe weather this winter, with the sea wall breached and the line badly damaged on 4th February.
This led to the line linking Exeter St Davids with Newton Abbot, Plymouth and Penzance to close and saw the start of a huge repair job by NR.Large teams of workers moved in to start the massive clear up.
Businesses say that when news broke nationally of the rail line collapse at Dawlish it was as if a light switch went off on bookings.
Read the full story ›
The main rail line through Dawlish reopens tomorrow. It's been closed since February's storms washed away parts of the sea wall and track foundations.
Tudor Evans, the leader of Plymouth City Council, says the city has been losing between £4m - £5m per week since the closure:
Load more updates