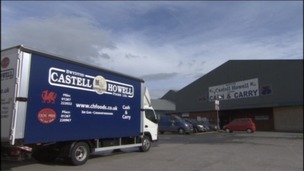 Wholesaler Castell Howell have contacted customers after a 'possible contamination' of cottage pies.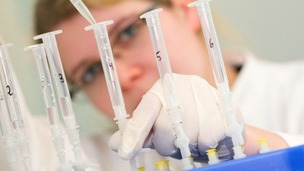 The Food Standards Agency (FSA) has just announced it will extend its UK-wide survey of burgers and similar beef products.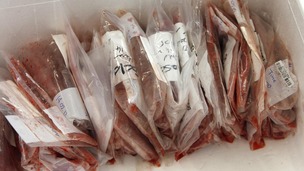 The horsemeat scandal continues to diminish public confidence in the food industry, an ITV News Index poll finds.
Live updates
Tesco recalls ice cream cones
The Food Standards Agency (FSA) tonight said Tesco had issued a recall notice on all Tesco 4 x 110ml packs of chocolate and nut ice cream cones following the two incidents.
Tesco has undertaken a precautionary recall of this product as two individual Tesco chocolate and nut ice cream cones have been found to contain a tablet (for pain relief).
It said the supermarket had recalled all date codes of the product and would be displaying recall notices in stores.
Horse DNA in canned beef
A batch of canned sliced beef has been withdrawn from sale in the UK after it was found to contain horse DNA.
The product affected, which is sold in Home Bargains and Quality Save storeshas:
A 'best before' date of January 2016
The 320g packs are described on the label as 'Food Hall Sliced Beef in Rich Gravy'
The batch code of the product is 13.04.C.
Customers are advised to return the product to where it was originally purchased.
Advertisement
Horse DNA in canned beef
Horse DNA has been found in a batch of canned sliced beef that has been sold in the UK, the Food Standards Agency has said.
The canned beef was manufactured in Romania in January 2013 and supplied to Home Bargains (TJ Morris Ltd) and Quality Save stores in the UK.
The affected products have been withdrawn from sale.
The Food Standards Agency (FSA) has recalled Farmbox Meats frozen lamb, beef and mutton trim products that were "not subject to proper temperature controls".
The FSA said products of all dates and batch codes were subject to the recall as they do not comply with "traceability requirements".
Wales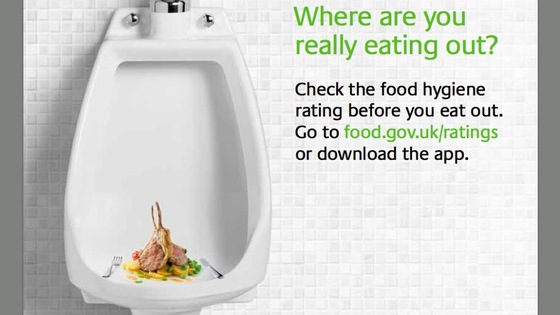 Welsh farmers have criticised a campaign by the Food Standards Agency which shows a lamb chop placed in the bottom of a urinal.
"We are appalled that lamb has been singled out to portray such a negative and extreme message", Farmers' Union of Wales president Emyr Jones said.
The union has demanded that the FSA removes the images from all public places immediately.
Horse DNA in Taco Bell beef
McDonald's has confirmed tests for horsemeat in its products came back negative.
Jill McDonald, the president and chief executive of McDonald's UK, said:
We voluntarily provided samples of all beef burgers currently available on our menu to the Food Standards Agency (FSA) for their own tests.

All tests, including our own, have now been completed and we can confirm that no horsemeat has been found in any of McDonald's products.

Our beef supply chain is short and transparent and has just five simple steps from the farms through to the food we serve in our restaurants.
– Jill McDonald
Advertisement
Horse DNA in Taco Bell beef
Environment Secretary Owen Paterson said less than one percent of beef products tested for horsemeat had come back positive:
"The vast majority of test results from food retailers, wholesalers, and caterers are now in. The results continue to show that over 99 per cent of processed beef products are what they say they are on the label.

The food industry and Food Standards Agency have moved very quickly to complete over 5000 tests in a very short space of time. Industry testing will continue and results will be published on a quarterly basis.

Investigations into cases where horsemeat has – unacceptably – been discovered will continue, and anyone found guilty of criminal activity should expect to face the consequences.
It is important that consumer trust in the food industry is rebuilt.
– Owen Paterson MP
Horse DNA in Taco Bell beef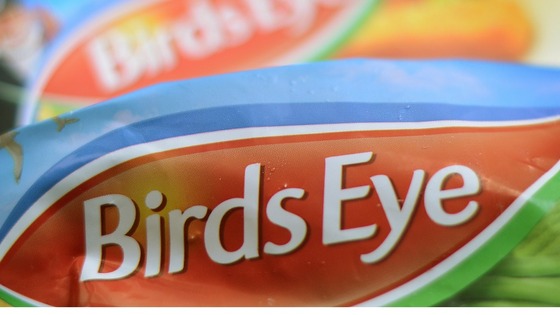 Birds Eye has stressed that only one its products - a chilli con carne dish it sold in Belgium - has been found to contain horsemeat.
The company has also withdrawn spaghetti bolognese, lasagne and shepherd's pie meals made by the same Belgian manufacturer, Frigilunch NV, as a precaution.
"No other Birds Eye products have tested positive for horse DNA, nor do they share the same supply chains as Frigilunch NV," Birds Eye said in a statement.
Horse DNA in Taco Bell beef
Brakes, the supplier for the House of Commons Catering Service, said horsemeat had been found in a lasagne manufactured by its subsidiary division Creative Foods.
It said it had also "segregated" a frozen burger as a precaution, in addition to withdrawing a minced beef skewer that was found to contain horsemeat:
Our tests confirmed one positive equine DNA finding at between 1% and 10% on a Brakes spicy minced beef skewer and one positive test reported by a customer of our subsidiary division Creative Foods on a lasagne manufactured exclusively for them.

Brakes have also segregated a frozen burger as a precaution after equine DNA at 1% was reported to the Food Standards Agency.
– Brakes statement
Horse DNA in Taco Bell beef
US-owned Tex-Mex restaurant chain Taco Bell apologised to customers after horsemeat was discovered during tests it carried out on beef supplied to its UK restaurants:
We immediately withdrew ground beef from sale in our restaurants, discontinued purchase of that meat, and contacted the Food Standards Agency with this information.

We would like to apologise to all of our customers, and we can reassure you that we are working hard to ensure that every precaution is being undertaken to guarantee that we are only supplied with products that meet the high standards we demand.
– Taco Bell statement
Load more updates
Back to top