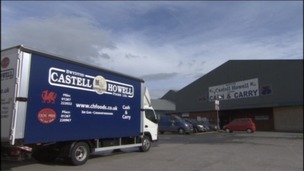 Wholesaler Castell Howell have contacted customers after a 'possible contamination' of cottage pies.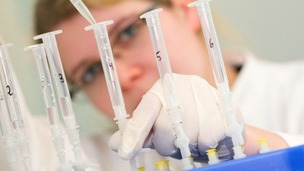 The Food Standards Agency (FSA) has just announced it will extend its UK-wide survey of burgers and similar beef products.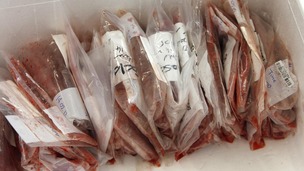 The horsemeat scandal continues to diminish public confidence in the food industry, an ITV News Index poll finds.
Live updates
Wales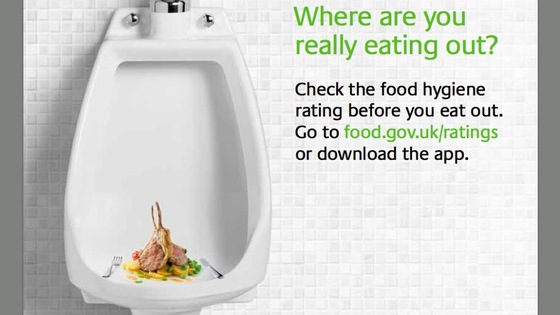 Welsh farmers have criticised a campaign by the Food Standards Agency which shows a lamb chop placed in the bottom of a urinal.
"We are appalled that lamb has been singled out to portray such a negative and extreme message", Farmers' Union of Wales president Emyr Jones said.
The union has demanded that the FSA removes the images from all public places immediately.
Horse DNA in Taco Bell beef
McDonald's has confirmed tests for horsemeat in its products came back negative.
Jill McDonald, the president and chief executive of McDonald's UK, said:
We voluntarily provided samples of all beef burgers currently available on our menu to the Food Standards Agency (FSA) for their own tests.

All tests, including our own, have now been completed and we can confirm that no horsemeat has been found in any of McDonald's products.

Our beef supply chain is short and transparent and has just five simple steps from the farms through to the food we serve in our restaurants.
– Jill McDonald
Advertisement
Horse DNA in Taco Bell beef
Environment Secretary Owen Paterson said less than one percent of beef products tested for horsemeat had come back positive:
"The vast majority of test results from food retailers, wholesalers, and caterers are now in. The results continue to show that over 99 per cent of processed beef products are what they say they are on the label.

The food industry and Food Standards Agency have moved very quickly to complete over 5000 tests in a very short space of time. Industry testing will continue and results will be published on a quarterly basis.

Investigations into cases where horsemeat has – unacceptably – been discovered will continue, and anyone found guilty of criminal activity should expect to face the consequences.
It is important that consumer trust in the food industry is rebuilt.
– Owen Paterson MP
Horse DNA in Taco Bell beef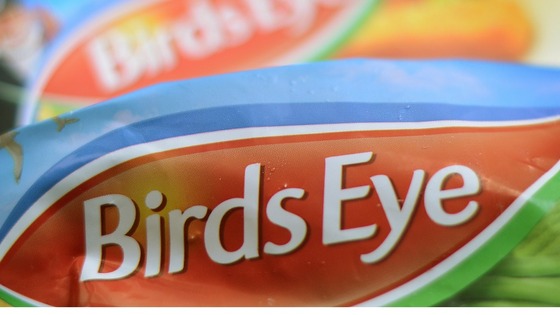 Birds Eye has stressed that only one its products - a chilli con carne dish it sold in Belgium - has been found to contain horsemeat.
The company has also withdrawn spaghetti bolognese, lasagne and shepherd's pie meals made by the same Belgian manufacturer, Frigilunch NV, as a precaution.
"No other Birds Eye products have tested positive for horse DNA, nor do they share the same supply chains as Frigilunch NV," Birds Eye said in a statement.
Horse DNA in Taco Bell beef
Brakes, the supplier for the House of Commons Catering Service, said horsemeat had been found in a lasagne manufactured by its subsidiary division Creative Foods.
It said it had also "segregated" a frozen burger as a precaution, in addition to withdrawing a minced beef skewer that was found to contain horsemeat:
Our tests confirmed one positive equine DNA finding at between 1% and 10% on a Brakes spicy minced beef skewer and one positive test reported by a customer of our subsidiary division Creative Foods on a lasagne manufactured exclusively for them.

Brakes have also segregated a frozen burger as a precaution after equine DNA at 1% was reported to the Food Standards Agency.
– Brakes statement
Horse DNA in Taco Bell beef
US-owned Tex-Mex restaurant chain Taco Bell apologised to customers after horsemeat was discovered during tests it carried out on beef supplied to its UK restaurants:
We immediately withdrew ground beef from sale in our restaurants, discontinued purchase of that meat, and contacted the Food Standards Agency with this information.

We would like to apologise to all of our customers, and we can reassure you that we are working hard to ensure that every precaution is being undertaken to guarantee that we are only supplied with products that meet the high standards we demand.
– Taco Bell statement
Advertisement
Horse DNA in Taco Bell beef
The third round of tests carried out since January revealed contamination of the following products:
Birds Eye Traditional Spaghetti Bolognese
Birds Eye Beef Lasagne
Taco Bell's ground beef
Brakes' spicy minced beef skewer
Ten tests on the four products returned results of more than 1% horsemeat, the agency said, and all four have been withdrawn from sale.
Horse DNA in Taco Bell beef
Four beef products sold by Birds Eye, Taco Bell and catering supplier Brakes have been found to contain horse DNA in the latest round of tests following the horsemeat scandal, the Food Standards Agency said today.
Horse DNA in Taco Bell beef
There have been no new positive results on processed minced beef being contaminated, the British Retail Consortium said today.
Retailers said they have conducted 1889 tests between January 20 and February 28, with 361 negative tests carried out in the last week.
All tests on processed minced beef products have been completed.
The UK's major supermarkets, and a number of other BRC-member food businesses, have now tested all existing processed minced beef products.

The reassuring news is that another intensive week of testing has produced no new positive results. And, since this testing programme started in mid-January, just a third of one per cent of products have tested positive.

But our members won't accept anything less than 100 per cent compliance. We are working with the rest of the supply chain and with Government to prevent any incidents in the future.
– British Retail Consortium Food Director Andrew Opie
Asda boss' horsemeat shock
The boss of Asda today described his "shock" as revelations of the horsemeat contamination scandal broke, vowing to leave "no stone unturned" to address problems in the supply chain.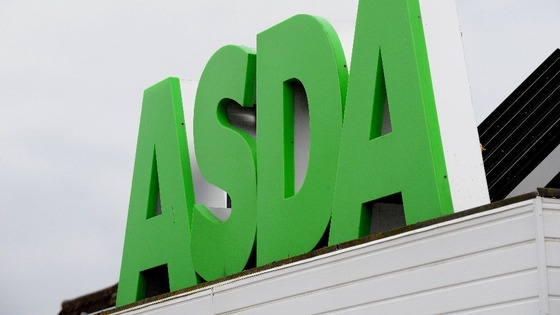 Andy Clarke, chief executive of the UK's second biggest supermarket chain, admitted trust among consumers had been dented, but said his solution would be a "belt and braces" approach to labelling to restore confidence.
He said: "We weren't on our own to be shocked by what came out six weeks ago.
"For us as a business, the first thing we did was look inside our own organisation to identify if we had anything we should be concerned about."
Asda has withdrawn two products from sale, an own-brand bolognese sauce and Freeza frozen beefburgers.
Load more updates
Back to top