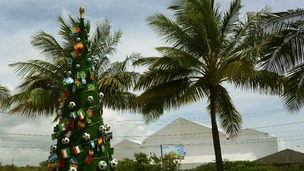 Despite Brazil's obsession with football not all the population is keen for the World Cup to be a success.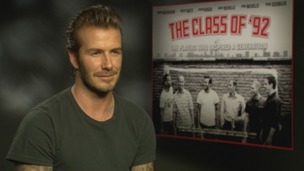 Speaking at the launch of "The Class Of 92", David Beckham said he is surprised "everyday" at how his life has turned out.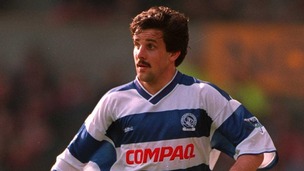 The Merlin Premier League book was then thrown into the sea
Live updates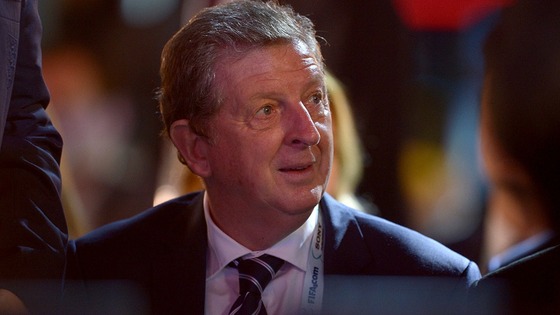 The BBCand ITV have revealed which channel will show what World Cup matches in Brazil next year - including England's group games.
ITV will show the opening match of the tournament between hosts Brazil and Croatia on 12th June.
The BBC will show England's first group match against Italy, which kicks off at 11pm in the UK.
ITV will then show England's next two games against Uruguay and Costa Rica.
The BBC will have first pick of the second round and the semi finals, while ITV has first pick of the quarter finals.
Both ITV and the BBC will show the final.
Former Manchester United midfielder Roy Keane has revealed that the best manager he ever worked with was "without a doubt" Brian Clough and not Sir Alex Ferguson.
Watch the trailer of Keane & Vieira - Best of Enemies
In an ITV documentary that looks at the fierce rivalry between Keane and Arsenal's Patrick Vieira, both players are asked who was the best manager they worked with.
Vieira chose current Gunners boss Arsene Wenger but the Republic of Ireland assistant manager shunned Sir Alex for Clough - who managed him at Nottingham Forest.
Sir Alex and Keane fell out during the midfielder's acrimonious departure from Old Trafford in 2005.
Watch Keane & Vieira - Best of Enemies at on ITV4, Tuesday 10th December 10th 2013
Advertisement
6 bailed in match-fixing inquiry
Tranmere Rovers defender Ian Goodison is believed to be the sixth person bailed as part of an investigation into spot-fixing during football matches.
Goodison, 41, has made over 400 appearances for Rovers since joining in 2004 and has represented Jamaica at international level.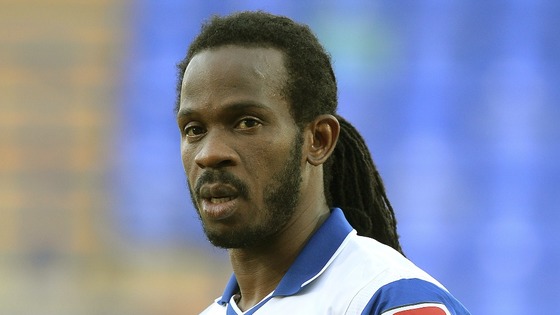 A club statement read: "Tranmere Rovers is aware of reports in today's media regarding Ian Goodison.
"As this is an ongoing investigation the Club has no further comment at this time."
6 bailed in match-fixing inquiry
A sixth person arrested as part of the investigation into alleged spot-fixing during football matches has been bailed until April 2014, the National Crime Agency said.
Five people including Blackburn Rovers footballer DJ Campbell were bailed earlier today.
Roy Keane has admitted he cried when his Manchester United career came to an abrupt end.
The midfielder left United in 2005 after heavily criticising his team mates during an interview with the club's in-house television station.
Keane, who is now the assistant manager of Ireland, said: "Of course I was upset: I did shed a few tears in my car for about two minutes.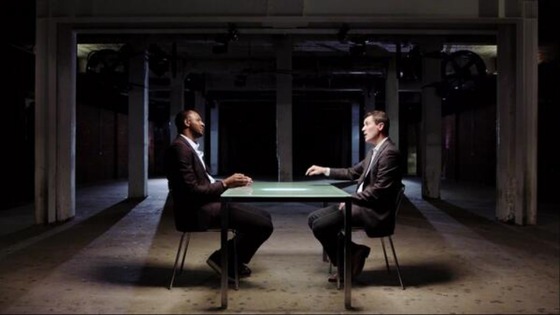 "But I also told myself I had to get on with my life.
"I walked out with nothing, I had no club lined up and I was injured.
"I could have played for Manchester United easily for another couple of years."
Watch Keane and Vieira: Best of Enemies on ITV4 tomorrow at 10pm
Read: Roy Keane accuses Sir Alex Ferguson of lacking loyalty
6 bailed in match-fixing inquiry
Five people including Blackburn Rovers footballer DJ Campbell have been bailed until April following their arrests as part of a spot-fixing investigation.
The National Crime Agency said a sixth person is still being questioned as part of the probe.
Advertisement
6 bailed in match-fixing inquiry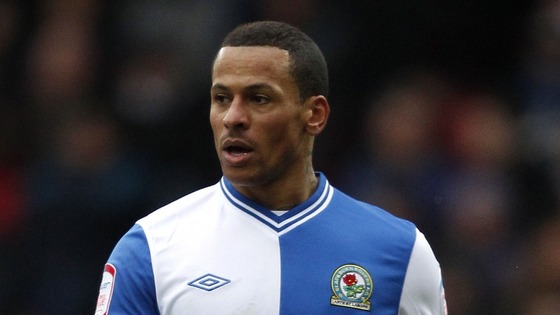 DJ Campbell is the latest, and most high profile, footballer known to have been arrested as part of a spot-fixing investigation.
A 32-year-old striker who currently plays for Blackburn Rovers in the Championship
Shot prominence in 2005 with his goalscoring exploits at non-league Yeading, which led to a £500,000 move to Premier League Birmingham City
Joined Leicester City in 2007 for £1.6 million, but scored just five goals for the club.
Moved to Blackpool in 2010 for a club record fee of £1.25m and had his most successful season, scoring an impressive 13 goals in the Premier League
Queens Park Rangers bought him for £1.2m in 2011, but he failed to shine in west London and signed for Blackburn, where he has so far failed to score a goal.
Has also played for Ipswich, Derby County and Brentford.
6 bailed in match-fixing inquiry
Blackburn Rovers striker DJ Campbell has been arrested as part of a football "spot-fixing" investigation, his club has confirmed.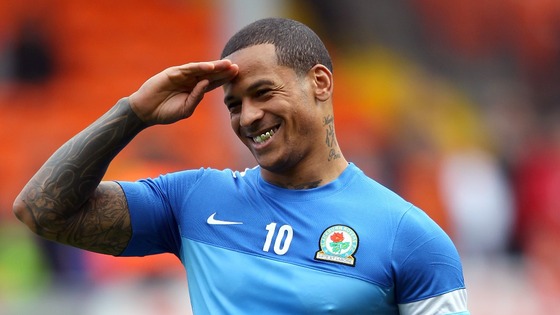 The 32-year-old is one of six people detained in an investigation by the National Crime Agency after it acted on information passed by the Sun on Sunday newspaper.
In a statement, Blackburn Rovers FC said: "Following reports in today's national media, Blackburn Rovers can confirm that striker DJ Campbell has been arrested.
"The club will be making no further comment on what is now an ongoing legal matter."
6 bailed in match-fixing inquiry
Blackburn Rovers forward DJ Campbell is one of the six people arrested in connection with a football spot-fixing investigation, the Press Association reports citing "sources".
Violent clashes between Brazilian football fans stopped a football match for more than an hour. The violence erupted 17 minutes into the first half after the home team Atletico Paranaense opened the scoreboard 1-0 against opponent and Rio de Janeiro team Vasco.
According to authorities, four fans were injured in the fighting, three of whom were taken to the hospital. One injured fan had to be taken away by helicopter. Fighting also reportedly broke out outside the stadium on Sunday but the majority of the violence occurred in the stadium.
The game, which eventually resumed, ended in a 1-0 for Atletico Paranaense. The result drops Vasco from the first to second division.
Load more updates
Back to top