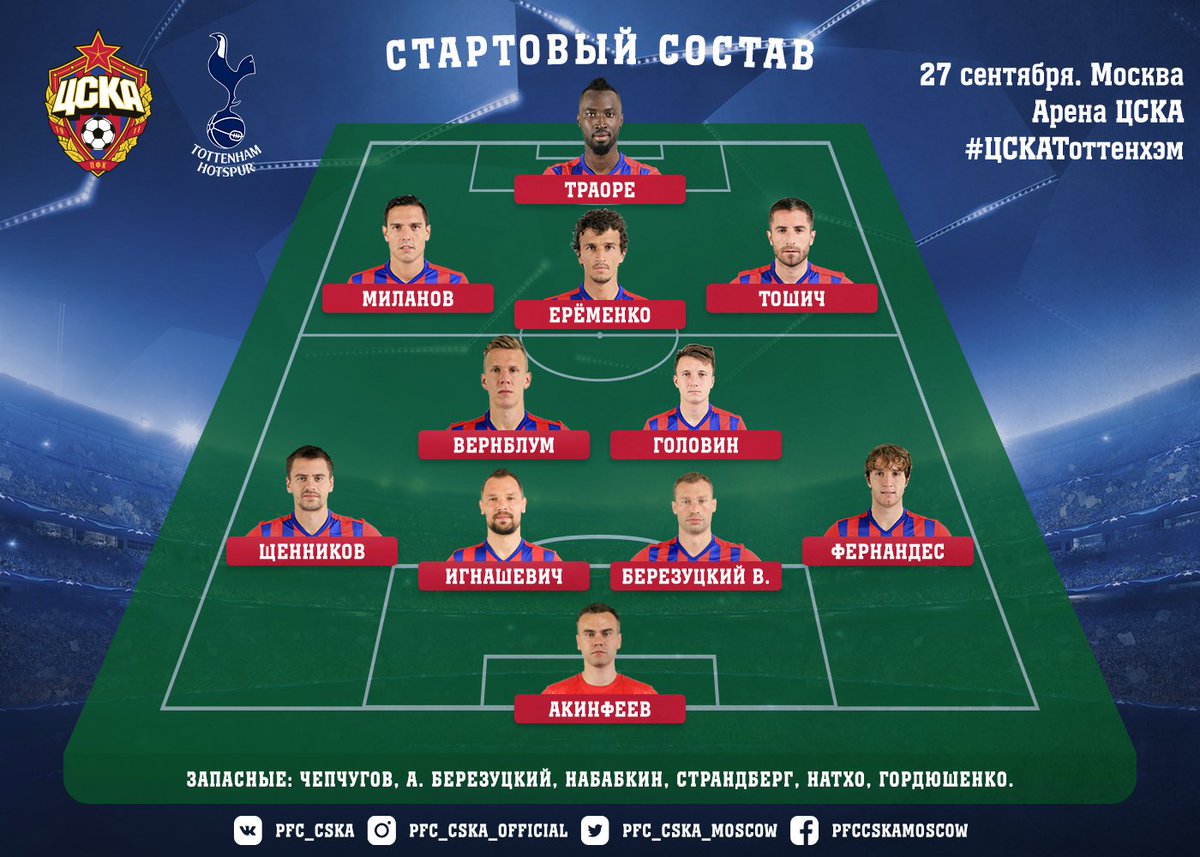 Subs: Vorm, Walker, Wimmer, Carter-Vickers, Winks, Onomah, Nkoudou. #COYS
The Daily Telegraph will release the "relevant transcripts" to the Football Association following its investigation into alleged football corruption in which England manager Sam Allardyce was targeted by undercover reporters.
Allardyce appeared to tell reporters - who he believed to be representatives of a Far East firm - that it was "not a problem" getting around FA rules which stop third parties "owning" football players' economic rights.
A spokesperson for The Daily Telegraph said: "These run to many hundreds of pages so will take some time to collate.
"In line with our investigations protocol, some material has already been passed to the police."
Advertisement
Derby County have confirmed manager Nigel Pearson will not take charge of their side's game with Cardiff, amid reports he's been suspended
Read the full story ›
England manager Sam Allardyce has finished his meeting with the FA at Wembley.
No decision has yet been made, ITV News Sports Editor, Steve Scott reports.
Several influential MPs have told ITV News that if the claims about England manager Sam Allardyce are true, then he must resign or be fired.
ITV News political correspondent Paul Brand writes that one MP on the British parliament's Culture, Media and Sport Committee texted him saying: "Sam should be sacked if proved - shows level of greed at the top of football, he is very well paid as England boss and should be full time - is that not enough for him?"
"Of course, MPs don't run English football," Brand adds. "But political pressure is important when it comes to high-profile appointments like this. If parliament turns against Allardyce, that could be a nail in his coffin."
Should Big Sam stay or should he go? The FA's chairman Greg Clarke has a difficult decision to make about the England manager job.
Read the full story ›
Advertisement
Sam Allardyce "will be sacked" as England manager if allegations he advised businessmen how to circumvent rules on third party ownership of players are true.
ITV News Sports Correspondent Ian Payne said it will be very difficult for the FA not to part company with the 61-year-old unless he has a "really robust explanation".
Allardyce is reportedly under investigation by the football governing body over the claims and accusations he abused his role to negotiate a £400,000 financial deal.
"If he's got a really robust explanation and lots of things happened off camera that weren't caught, then perhaps", Ian Payne told ITV Lunchtime News.
"But honestly, I can't see any way in which the FA can continue with Sam Allardyce if these allegations are true - I think he'll be sacked".
Arsenal manager Arsene Wenger said it is time to "clear up" the issue of third party ownership (TPO) in football.
The Frenchman said he had fought against TPO for a "long, long time", which was banned in England by the FA in 2008 but remains allowed in some European countries.
Wenger made the comments in the wake of accusations being leveled at England manager Sam Allardyce of "advising" businessmen how to circumvent the rule.
Allardyce now reportedly finds himself under investigation by the FA.
"Third party ownership should not be allowed. I fight against it for a long, long time," Wenger said.
"The clubs should all possess 100% of their players but I cannot tell you anything about this story because I don't know anything about it."
Arsenal midfielder Francis Coquelin has been ruled out for three weeks with a knee injury.
He was forced off after sustaining the problem during Saturday's London derby win over Chelsea, and tests have revealed the injury isn't as serious as the Gunners first feared.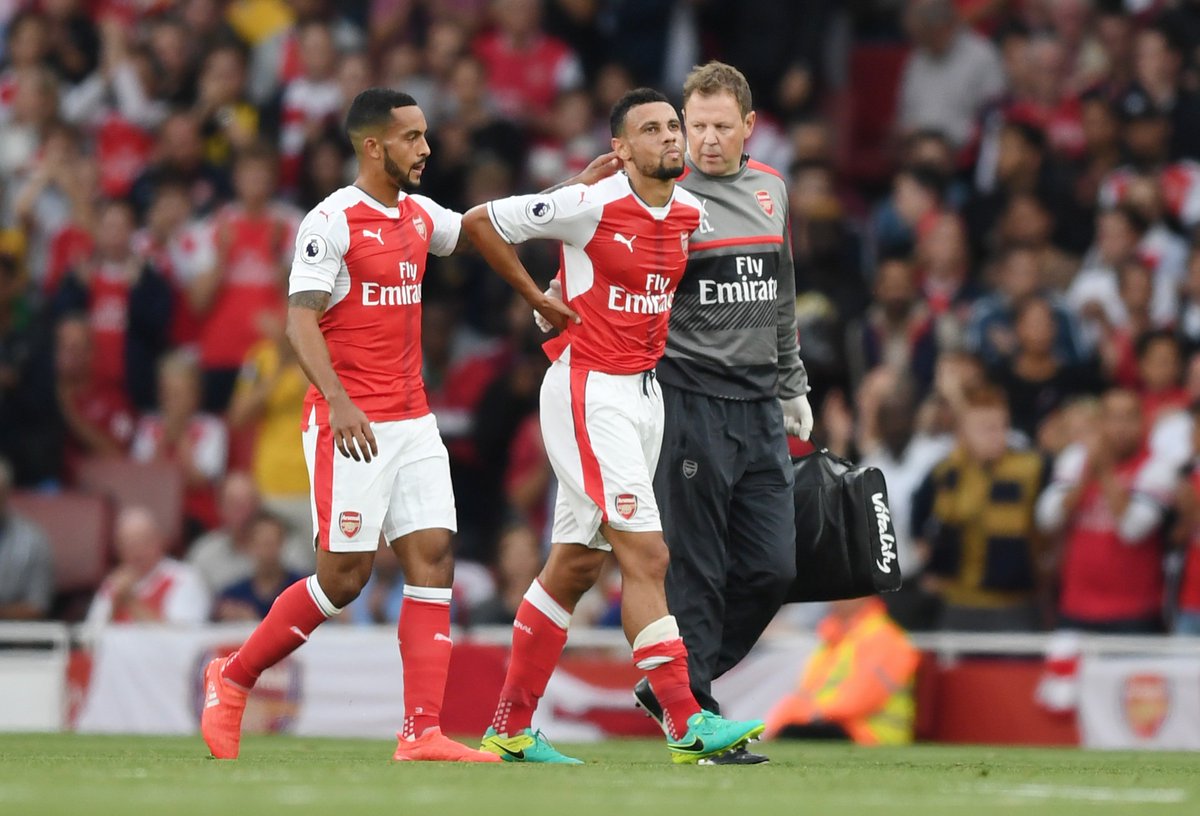 Coquelin will miss Wednesday's Champions League tie with Basel and the Premier League fixtures against Burnley and Swansea.
There is a chance he could return for next month's visit of Ludogorets Razgrad, but the home game against Middlesbrough on October 22nd is a more realistic target.
Sam Allardyce is being "investigated" by the FA over allegations he used his role to negotiate a £400,000 deal, ITV News understands.
The England boss, who has only been in charge of one match since his appointment in July, is also being probed over claims he offered "advice" about how to get around rules on player transfers.
Allardyce, 61, was filmed by The Telegraph allegedly negotiating a consultancy deal with undercover reporters purporting to represent a Far East firm.
He told the "businessmen" how to bypass the "ridiculous" transfer rules, established in 2008 by the Football Association, prohibiting third parties from owning players, it is claimed.
Load more updates