Wigan players have offered to pay for half the price of the first 500 fans to buy a ticket to their Boxing Day clash with Leeds United
Read the full story ›
The rivalry between England's most decorated clubs resumes this weekend so we look back at five of the best clashes between the two
Read the full story ›
Advertisement
Newcastle manager Alan Pardew says that Arsenal should rename their stadium in honour of their manager Arsene Wenger.
Pardew, whose Newcastle side face Arsenal this weekend, says his counterpart's achievements at the Gunners would warrant such a move.
"The stadium should be named after Arsène. The job he did with that move across from Highbury, when he had all that debt and had to be very careful with his transfer budget, was incredible. It was a miracle that he kept them in the Champions League."
Pardew also condemned the Arsenal fans that booed Wenger at a train station after the loss to Stoke last weekend.
"The incident at the train station was totally disrespectful," he added. "I think 90% of Arsenal fans have been ashamed of that and we could get the backlash of it. The crowd on Saturday will want to show how much they love him. After Sir Alex Ferguson he's the best manager in Premier League history. José Mourinho hasn't done enough yet."
Arsenal manager Arsene Wenger has confirmed at his press conference that Aaron Ramsey will miss the Gunners' clash against Newcastle this weekend through injury along with Laurent Koscielny, Nacho Monreal and Calum Chambers.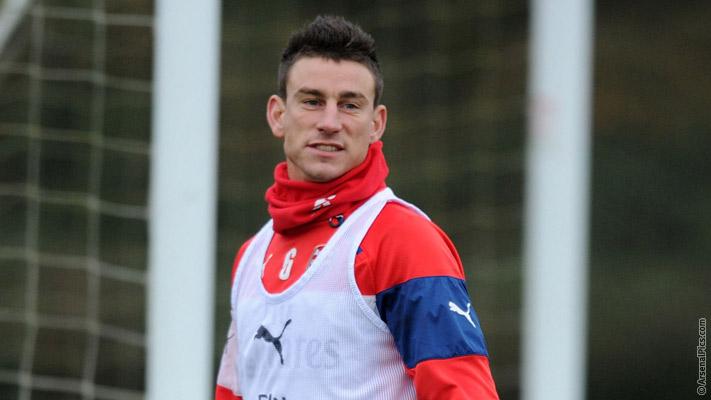 England goalkeeper Joe Hart says he wants to stay at Manchester City for the rest of his career as he prepares to sign a new contract.
The 27-year-old has reportedly been in talks over a lucrative new five-year deal at the Etihad Stadium for several months.
City manager Manuel Pellegrini last week said he expected negotiations to be completed imminently and Hart has now revealed the contract is all but signed.
I love this place and I love everything about Manchester City.

I have been here for a long time. I feel like it is my club now and I want to be here as long as I can.

As far as I am aware it (the contract) is pretty much sorted. I leave it to the legal side to sort but I am very happy at this club and hopefully in the near future I will be signing that contract.
– Man City goalkeeper Joe Hart.
Hereford and majority shareholder Alan McCarthy have had their suspension from 'all football activity' lifted by the Football Association
Read the full story ›
Advertisement
Faustino Asprilla says a criminal gang came to his home and threatened to kill him and his family in an extortion plot.
The former Newcastle striker has now left his home town, Tulua, out of fear, following the incident on Tuesday.
"They told me to contact their chief because if I didn't they would kill my family and me," Asprilla was quoted by the El Tiempo newspaper as saying.
"Today is one of the saddest days of my life. I had to leave my own land, Tulua, as a victim of extortion by a group of anti-socials," he said on his own website.
"My family was threatened in front of me, my father, my sisters. Helpless and hurting, I took the decision for the safety of my loved ones to leave Tulua.
"I dedicated my life to representing my country abroad, to bringing joy to my Colombian people, when I could finally rest, to recover the time lost with my (family), I'm forced to leave by the back door of my own town."
Atletico Madrid ultras were in attendance at their final Champions League group game away at Juventus on Tuesday.
Read the full story ›
Hereford United have been banned from all football and football activity after failing to comply with the orders of the Independent Regulatory Commission, the Football Association have announced.
The FA had asked Hereford and club officer Alan McCarthy to provide documentation regarding the Owners' & Directors' Test Regulations, but both parties have thus far failed to do so.
The club were expelled from the Conference in June for financial irregularities and have since started in the Southern League Premier Division.
Load more updates