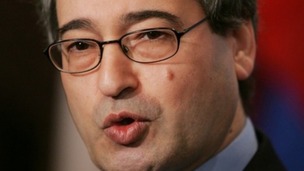 There is little surprise about Syria's revelation that western intelligence officers have come to call about "security co-operation".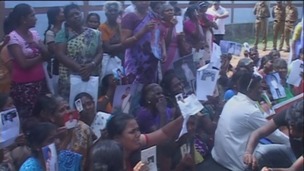 Baroness Warsi says Cameron's participation in Sri Lanka summit is 'right' for Commonwealth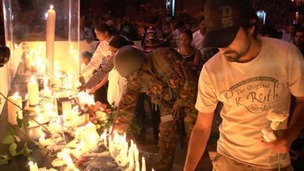 British investigators are struggling to pierce the secrecy surrounding Kenya's Westgate mall attack.
Live updates
Brit 'mother and girl' injured in Tenerife hotel explosion
The Foreign Office says it "stands ready to help" British nationals who have been injured in a poolside bar at a hotel in Adeje, on the Spanish island of Tenerife.
We are aware of reports of an incident involving British nationals and are talking to local authorities. We stand ready to help if needed.
– Spokeswoman for the Foreign Office
Ex-minister killed in Beirut blast
The British ambassador to Lebanon Tom Fletcher has paid tribute to the former Lebanese minister killed in a blast in Beirut and condemned his "cowardly assassination"
Mohamad Chatah was a wise, tolerant, smart patriot. His courage not that he knew risks but that he believed Lebanon worth taking them for.
2/2 We condemn his cowardly assassination. Determined to honour his memory by support to justice, rule of law and stability for Lebanon.
At tense points, my 1st call to Mohamad Chatah. Was always in mix, looking for constructive path. Should not let them kill that moderation.
Advertisement
Five Brits held over Arctic protest arrive back in UK
The Europe minister David Lidington has said he is "delighted" that four British activists and a UK journalist who were being held in Russia over a protest in the Arctic have been allowed to leave - but reiterated the Foreign Office's concerns over the country's judicial system:
I am delighted that the British Nationals have been allowed to return to their families and friends.

This is a welcome step from the Russian Government.

We have provided consular support throughout the case and my Ministerial colleagues and I have repeatedly called for a fair and proportionate conclusion.

Whilst this move is welcome, issues of concern remain with the Russian judicial system.

The British Government continues to call on the Russian authorities to strengthen the rule of law, tackle corruption and promote independence of the judiciary.
Muslim Brotherhood supporters clash with police in Cairo
The Foreign Secretary William Hague has condemned what he calls the "terrorist attack" in northern Egypt that has killed 14 people and injured over 100:
I strongly condemn the terrorist attack on the police headquarters in Mansoura during the night.

My thoughts are with the families of those killed and wounded and all those affected.

The Egyptian people are determined tobuild a stable and prosperous country for themselves and we stand with them at this difficult time.
Thai Prime Minister dissolves parliament amid protests
The Foreign and Commonwealth Office has advised Britons to "avoid all protests, political gatherings and demonstrations", following violent protests in the Bang Kapi district of Bangkok.
Several people have reportedly been killed during street clashes as 30,000 protesters launched a "people's coup" on the Thai government.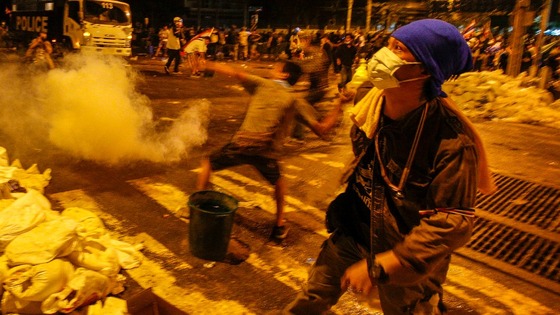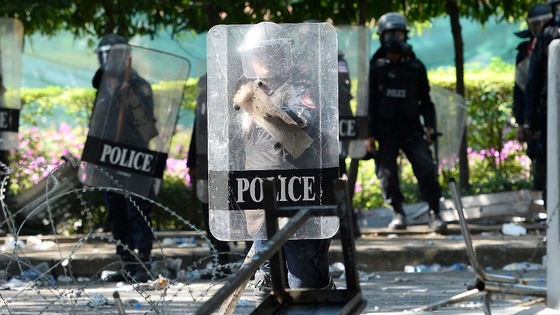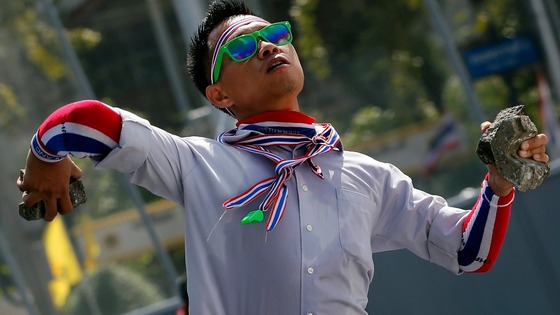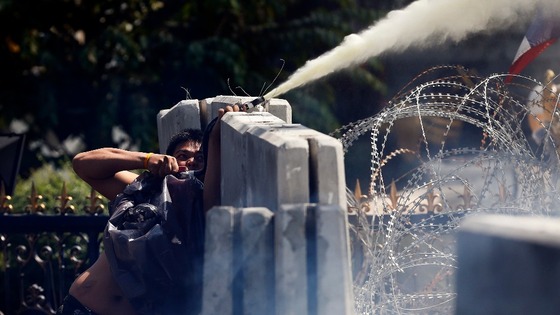 Spain ship Gibraltar 'incursion'
The Foreign Office has summoned Spain's ambassador to the UK over concerns regarding an "ongoing incuresion" by a Spanish vessel into Gibraltar waters.
The Minister for Europe, David Lidington, said:
Despite repeated diplomatic protests to Spain in relation to incursions into British Gibraltar Territorial Waters in recent months, a Spanish State research vessel, the RV Ramon Margalef, undertook significant surveying activity in British Gibraltar Territorial Waters on 18 and 19 November for over 20 hours. When challenged by radio, the vessel responded that it was conducting survey work with the permission of the Spanish authorities and in the interests of the European Community ...
I strongly condemn this provocative incursion and urge the Spanish government to ensure that it is not repeated. We stand ready to do whatever is required to protect Gibraltar's sovereignty, economy and security.
– David Lidington, Minister for Europe
Advertisement
Brits missing after typhoon
British nationals affected by the events in the Philippines or those worried about Brits they fear my have been caught up in the devastation are being urged to contact the Foreign Office helpline.
Text Typhoon to +44 7860 010 026 to receive instructions on how to send information to the Foreign Office or complete this online form.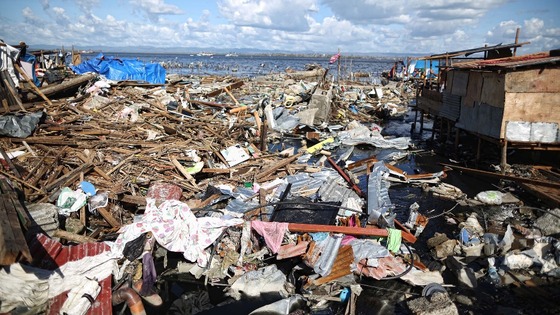 Should you need to contact the Foreign Office urgently, call 0207 008 1500 in the UK or +63 2 858 2200 in the Philippines.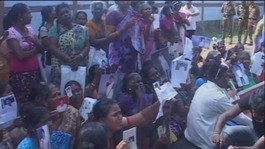 Baroness Warsi says Cameron's participation in Sri Lanka summit is 'right' for Commonwealth
Read the full story
Govt 'too timid' on Sri Lanka
A Foreign Office spokesman dismissed the concerns over Sri Lanka and insisted that it had "constantly pursued progress" on the country's rights record.
We share the Foreign Affairs Select Committee's (FAC) wish to see substantial and sustainable improvements in human rights in Sri Lanka.

However, we do not agree with the FAC's assessment of the FCO as 'timid and inconsistent' on this issue.

The FCO has consistently pursued progress in Sri Lanka on human rights through high-level bilateral lobbying, support for local and international non-governmental organisations on the ground and internationally through the EU and Human Rights Council.
Govt 'too timid' on Sri Lanka
The MPs' report said in 2009 the Foreign and Commonwealth Office (FCO) objected to a proposal for Sri Lanka to host 2011's Commonwealth Heads of Government Meeting (CHOGM) but did not attempt to block this year's event or insist it should be conditional on improvements in human rights.
That approach now appears timid. The UK could and should have taken a more principled stand in 2009, and should have taken a more robust stand after the 2011 CHOGM in the light of the continuing serious human rights abuses in Sri Lanka.
The committee has previously suggested Mr Cameron should "publicly state his unwillingness to attend" unless he receives evidence of improving political and human rights.
We note that the Prime Minister remains committed to attending the CHOGM.

However, we recommend that the Prime Minister should obtain assurances from the Sri Lankan government that people who approach him to talk about human rights while he is in Sri Lanka to attend the CHOGM do not face reprisals or harassment by security forces.
Load more updates
Back to top