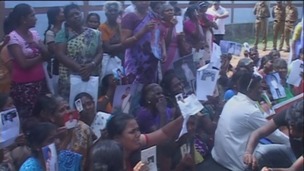 Baroness Warsi says Cameron's participation in Sri Lanka summit is 'right' for Commonwealth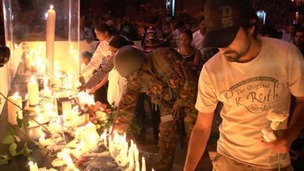 British investigators are struggling to pierce the secrecy surrounding Kenya's Westgate mall attack.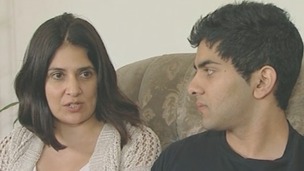 A British mother and her son trapped inside the Nairobi shopping mall when the siege began told ITV News their ordeal was "terrifying".
Live updates
Sixth Briton dead in Kenya
The family of a man who died trying to save children in the Kenyan shopping mall attack paid tribute to him today, after his funeral took place in Nairobi.
Mitul Shah offered himself as a hostage to allow youngsters to escape from the gunmen. His relatives in Harrow said he had paid the "ultimate sacrifice".
Simon Harris reports:
Sixth Briton dead in Kenya
A Foreign Office spokesman said: "Our thoughts are with the family at this difficult time.
"We have no information at this time that any further British nationals have been killed although we cannot rule out the potential for further British casualties and we continue to stay in close contact with the Kenyan authorities as their investigations continue."
Advertisement
Sixth Briton dead in Kenya
The Foreign office has confirmed that a sixth British national has been killed in the Westgate shopping centre attack in Nairobi.
Some 67 people were killed in the deadly attack on the upmarket Nairobi mall and dozens of people are still reported missing.
Earlier this week Prime Minister David Cameron suggested six Britons may have died in the catastrophe and the Foreign Office confirmed this figure today.
The person's identity has not been revealed.
Sixth Briton dead in Kenya
The number of British nationals killed in the Kenya mall siege has been reduced from six to five, the Foreign Office said.
Sixth Briton dead in Kenya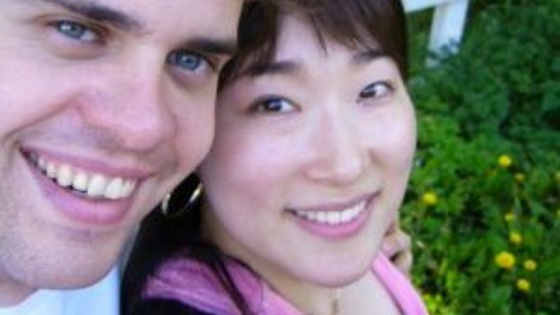 The families of Niall Saville, a British man injured during the Nairobi shopping mall siege, and his wife Moon Hee Kang, who died during the attack, have released a new image of the couple.
Sixth Briton dead in Kenya
The family of Niall Saville, a British man injured during the Nairobi shopping centre siege, have spoke of their shock and devastation at the death of his wife, Moon Hee Kang.
Niall, from Farndon in Lincolnshire, was shot in the shoulder whilst his South Korean wife Moon Hee died in hospital from grenade wounds sustained during the attack, the Lincolnshire Echo reports.
The couple are reported to have moved to Kenya earlier this year. In a joint statement, the Saville and Kang families said:
"The Saville family wish to confirm that Niall was injured in the Nairobi attack on Saturday, and that his wife, Moon Hee Kang, was fatally wounded.
"The Saville and Kang families are devastated and heartbroken by the sudden loss of Moon Hee. She was very close to the Saville family and brought so much joy to all of their lives.
"She and Niall had lived in numerous locations around the world together, but they always had time for both families. Moon Hee was a bright, loving, kind and genuine person who will be greatly missed."
Advertisement
Sixth Briton dead in Kenya
The father of family that survived the Nairobi shopping centre siege has described the impact the terrorist attack has had on his wife and children. In a statement, Mr Dan Prior said:
I am very relieved that my family have survived and my thoughts go out to those families that are not as fortunate as my own.

My children are traumatised and my wife is very unwell as a result of this senseless atrocity. As a family we now need time and privacy to heal.

We would strongly urge anyone interested in helping out the victims of this attack to make donations to the Kenya Red Cross.
Sixth Briton dead in Kenya
Peter Adams, a friend of British national Ross Langdon who was killed in the Nairobi terror attack alongside his pregnant partner, has paid tribute to the him.
He told Australia's Channel 7 News, the architect - who held dual Australian nationality - was a "delightful, intelligent, compassionate human being".
Mr Adams added that he was "a beacon of light" who went out into the world to do good.
Read: 'Dual nationality Brit' killed in Nairobi terror attack
Sixth Briton dead in Kenya
A four-year-old British boy caught up in the Kenyan shopping mall siege defiantly told a terrorist "you're a very bad man, let us leave", the Sun reports (£).
According to the newspaper, the gunman gave the boy two chocolate bars and let him escape along with his mother and sister.
The boy's uncle said: "They had a lucky escape....[He] argued with them and called them bad men. He was very brave".
Sixth Briton dead in Kenya
The Foreign Office said it was aware of comments by Kenya's foreign minister that a British woman was among militants who laid siege to a Nairobi mall:
We continue to liaise very closely with the Kenyan authorities and to support their investigation into this attack.

The UK will do everything it can to support the Kenyans bringing everyone responsible for this vicious attack to justice.
– foreign office statement
Load more updates
Back to top