Formula 1 driver Lewis Hamilton has been involved in a 155mph crash during qualifying at the German Grand Prix, the AFP agency reports.
#BREAKING: Lewis Hamilton in 250kph crash at German Grand Prix practice
Red Bull's Daniel Ricciardo has been disqualified from his home Grand Prix following a second-place finish in Melbourne.
The FIA said the decision was taken because the Australian's car "exceeded the required fuel mass flow of 100kg/h" - a parameter outside his control.
The decision means debutant Kevin Magnussen moves into second, with Britain's Jenson Button now placing third.
Advertisement
Nico Rosberg has celebrated finishing top of the podium in the first Grand Prix of the season.
The German took the chequered flag with 24.5 secs on second place, Red Bull's Daniel Ricciardo. McLaren's Kevin Magnussen finished third in his first-ever Formula One race.
Reigning champion Sebastian Vettel and British hope Lewis Hamilton - who held pole position - were forced into early exits.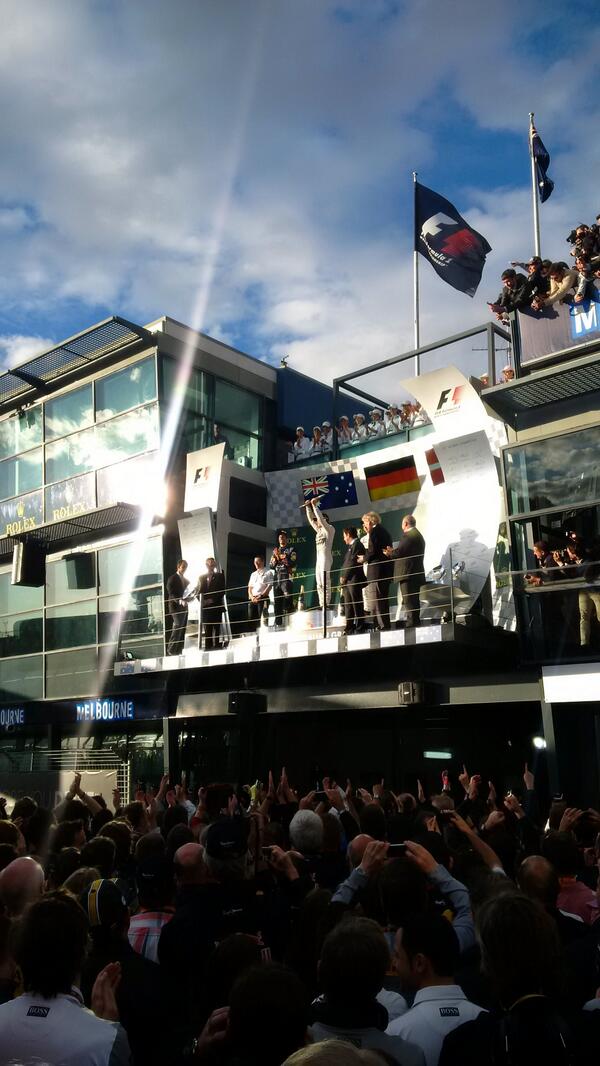 Mercedes' Nico Rosberg has won the first Formula One Grand Prix of the season in Australia.
Lewis Hamilton has retired early in Australian Grand Prix after what appeared to be an engine problem. Lewis Hamilton's start to the new Formula One season lasted just three laps before the championship favourite was forced to retire because of a 'misfiring cylinder'.
From the 32nd pole position of his career ahead of the season-opening Australian Grand Prix, Hamilton was passed on the run down to the first corner at Melbourne's Albert Park by Mercedes team-mate Nico Rosberg and Daniel Ricciardo on his debut for Red Bull.
On the opening lap McLaren's Kevin Magnussen dropped Hamilton to fourth, and it was clear the 29-year-old was struggling with his car. On lap two Hamilton was then informed by race engineer Pete Bonnington to stop the car and save the engine
The Formula 1 season is off and running in the Australian Grand Prix with Lewis Hamilton starting in pole position.
Advertisement
Pedro de la Rosa and Felipe Massa believe safety changes need to be made following the accident this week that cost Marussia test driver Maria De Villota her right eye.
Pedro de la Rosa, chairman of the Grand Prix Drivers' Association said: "We will put the facts on the table to see if there is anything we need to change to improve.
"We need to make sure, between the FIA, the teams and the GPDA, that we make changes for the future because it's not good enough.
Massa, involved in his own accident three years ago that nearly cost him his life said:
"The FIA need to understand as well, to put everything in place for maximum safety that we need to have."
Test driver Maria De Villota has lost her right eye as a result of her accident yesterday, her team Marussia have confirmed.
Marussia test driver Maria De Villota is conscious after suffering what were initially described as "life-threatening injuries" in a test crash earlier today.
The 32-year-old Spaniard crashed into a support truck and it is understood she has been receiving treatment for head and face injuries.
"Maria is conscious and medical assessments are ongoing. The team will await the outcome of these assessments before providing further comment. The team's first priority at this time is Maria and her family."
– Marussia team statement
Load more updates