Australian driver Daniel Ricciardo has won the Canadian Grand Prix for Red Bull, his first win in Formula 1.
Britain's Jenson Button came fourth while Lewis Hamilton was out with brake failure.
Mercedes have claimed the top two places in the 2014 Formula One Monaco Grand Prix, with Nico Rosberg and Lewis Hamilton finishing first and second respectively.
Daniel Ricciardo rounded out the podium finishers, taking third place for the Red Bull team.
Advertisement
British F1 driver Lewis Hamilton paid tribute to Sir Jack Brabham, "an amazing driver and man," who has died at the age of 88.
RIP Sir Jack Brabham. What an amazing driver and man #legend
Sir Jack won his first two crowns in the Cooper Climax, but with his third became the only driver in history to win a World Championship in a car he himself had manufactured - the Brabham BT19.
The first driver to be knighted for services to motorsport, Brabham was a skilled and innovative engineer as well as driver.
He was responsible, with compatriot Ron Tauranac, for more than 500 Brabham racing cars being built at the team's Surrey base in the 1960s.
The Brabham name continued in F1 for 30 years.
Sir Jack Brabham's youngest son David said in a statement:
It's a very sad day for all of us. My father passed away peacefully at home at the age of 88 this morning.

He lived an incredible life, achieving more than anyone would ever dream of and he will continue to live on through the astounding legacy he leaves behind.
Formula One champion Jack Brabham, who won the title three times - including in a car he built himself, has died aged 88.
The Australian driver died at his home on Australia's Gold Coast after a long battle with liver disease, his son said.
Sir Jack won the championship in 1959, 1960 and 1966, and was knighted for his achievements in 1979.
Advertisement
A former Ferrari engineer who was sacked by the Formula One team after being accused of sabotage and leaking confidential data has been killed in a road accident, his family said tonight.
Ex-Ferrari technician Nigel Stepney was killed on the M20 near Ashford in Kent when he was struck by a lorry this morning. He was praised tonight by his family as "a wonderful partner and a hands-on dad".
The 56-year-old father found himself at the centre of a Formula One "spygate" scandal after being accused of sabotage and leaking confidential data to McLaren in 2007, and was sacked by the F1 team.
British Formula 1 driver Lewis Hamilton has won his third consecutive Grand Prix by clinching first place in China.
The victory follows wins in the season's second and third races held in Malaysia and Bahrain.
Hamilton is chasing a second F1 championship after claiming the title in 2008.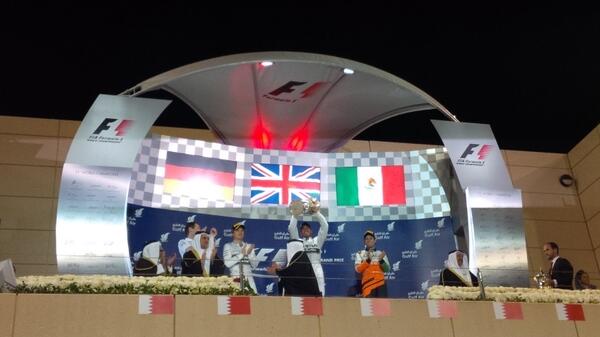 Mercedes' Lewis Hamilton has won today's Formula 1 Grand Prix in Bahrain.
The win is Hamilton's second Grand Prix victory of the season. Teammate Nico Rosberg came in second, while Force India's Sergio Perez finished third.
Load more updates