Ferrari are back as Sebastian Vettel ended the famous marque's 34-race drought without a victory in Malaysia.
Read the full story ›
Sebastian Vettel took the win in Malaysia, with Lewis Hamilton finishing second.
Advertisement
Lewis Hamilton will start the Malaysian Grand Prix on pole position after finishing fastest in qualifying. Sebastian Vettel will start second on the grid with Nico Rosberg third.
Renault are considering quitting Formula One if they feel they are not gaining enough from being in the sport.
Managing director Cyril Abiteboul has warned that this is the case after getting involved in a public spat with Red Bull.
I can confirm we are looking at a lot of options, including getting out of Formula One.

Honestly, if F1 is that bad for Renault's reputation, if we see we struggle with the current formula, if F1 is not delivering value (compared to) what it costs Renault - bearing in mind when you are an engine supplier you have no financial incentive to develop and to fund engine development - this is what we are looking at.

Obviously we think we are a credible player in the sport, but we want to compete amongst the best brands.

Formula One is good to meet and plan as a brand, so we need to think about what else we can do to what we are doing.

If you do that, and this is an open market, we have the capacity to have discussions with lots of parties, but for the time being the focus is on engines.
– Renault managing director managing director Cyril Abiteboul
Formula One driver Nico Rosberg has revealed he wears a woman's sanitary towel on his head during racing.
Rosberg, Lewis Hamilton's team-mate at Mercedes, said he has started putting the 'sort of headband' inside his helmet to stop sweat trickling down his eye while driving.
I have an issue with my eye when I sweat a lot so that is what the headband is for. Actually I do have sort of a headband in my helmet, it is my trick, but I can tell you.

I put a woman's... erm... what do you call them? The thing you put in your underwear. Sanitary towel - I put that on my forehead in my helmet to take up the sweat.
– Rosberg speaking to Sky Sports.
Rosberg currently trails team-mate Hamilton by seven points in the championship.
Sebastian Vettel has knocked back an invitation from Nico Rosberg to visit the Mercedes garage this weekend, fearing a PR stunt.
Rosberg and Vettel became involved in a spat during the post-Australian Grand Prix press conference which resulted in the Ferrari driver suggesting Mercedes should open up their garage at the Sepang International Circuit for an inspection of their cars in the wake of a dominant display at Melbourne's Albert Park.
Rosberg then invited Vettel, with the latter suggesting the debrief in the engineers' room for his visit.
Vettel has now knocked back any chance of a visit: "When I was joking with Nico in the press conference the deal was the invite was for all the paddock. Now it seems the invite has shrunk to just me.
"Initially I think it was called off by Niki (Lauda, Mercedes non-executive director) and Toto (Wolff, Mercedes motorsport boss).
"Now they've told (Rosberg) yes, so I think they are using it as a bit more of a PR thing rather than a proper invite, so the answer is no I won't be going."
Advertisement
Fernando Alonso has blown apart McLaren's theory a gust of wind was the cause of the pre-season testing accident
Read the full story ›
Fernando Alonso says he's ready to return to Formula One racing following his recent crash in Spain.
The Spaniard faces one more medical examination before he can be passed fit for the Malaysia Grand Prix.
"I've been working hard on my fitness and I feel good and ready to go this weekend.
"The heat in Malaysia is always very tough for the drivers, but I've been focusing on this in my training and I'm definitely prepared for all of the weather conditions we can face in Sepang."
Fernando Alonso will race in the Malaysian Grand Prix as long as he comes through a final medical assessment on Thursday
Read the full story ›
The German Grand Prix has been dropped from this year's Formula One calender, governing body FIA announced.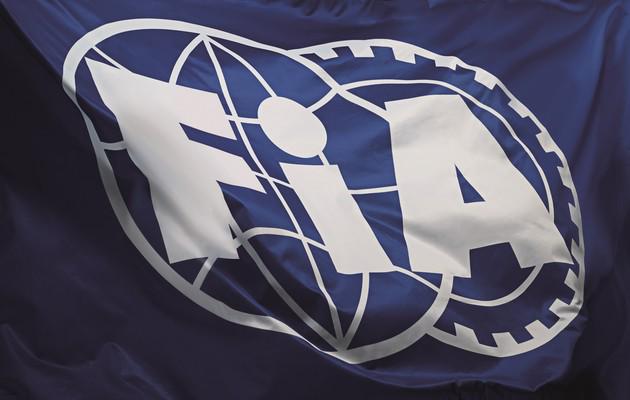 There were questions over who would host the race, which has been shared between Hockenheim and Nurburgring in recent seasons.
Officials from both circuits had voiced concern that time was running out to organise the race, which was scheduled to take place over the weekend of July 17-19.
A short FIA statement said no agreement could be reached between Bernie Ecclestone, the commercial rights holder.
The German Grand Prix has been withdrawn as the CRH and promoter did not reach agreement.
– FIA.
Load more updates