Lewis Hamilton has won Formula One's US Grand Prix with a daring late move to set the new record for the number of race wins by a British driver.
Hamilton's 32nd victory saw him surpass Nigel Mansell's feat of 31 career race wins as he extended his lead over team-mate Nico Rosberg in the race for the 2014 drivers' championship.
Marussia driver Jules Bianchi remains "critical but stable" in hospital following his horrific accident at the Japanese Grand Prix on October 5, his family said on Thursday.
The 25-year-old Frenchman suffered a diffuse axonal injury to his brain, where the damage is more widespread, after crashing into a recovery vehicle at Suzuka almost four weeks ago, and underwent immediate surgery upon his arrival at the Mie General Medical Centre in Yokkaichi.
"It will be four weeks this coming Sunday since Jules' accident and he remains in the Mie General Medical Center in Yokkaichi," it read.
"His condition continues to be classified by the medical professionals here as critical but stable. Although we have no new information to give, we recognise that there are a huge number of people all around the world who are supporting Jules and willing him on in his fight.
"We owe it to his many fans to acknowledge the continued outpouring of messages, and to provide some information, however brief it may be."
Advertisement
The Marussia Formula One team have been placed in administration, administrators FRP Advisory have confirmed.
London-based restructuring and recovery firm FRP Advisory has taken on the role of administrator, and confirmed Marussia will miss this weekend's forthcoming United States Grand Prix in Austin.
A statement from FRP confirmed the company, known as Manor Grand Prix Racing Limited and trading as Marussia F1 Team, "will continue to operate while the joint administrators assess the longer-term viability of the company in its present form".
Caterham could be missing from the grid at the American Grand Prix in Texas next weekend according to their administrator.
Read the full story ›
Sahara Force India have confirmed that Nico Hulkenburg will continue driving for them in the 2015 Formula One season.
The 27 year-old returned to Force India for a second spell in 2014 after a year racing with Sauber.
Hulkenburg is currently 8th in this season's driver's championship with 76 points, already his best ever tally in Formula One with three races still to come in November.
Mercedes Formula One team will announce £10,000 bonuses for all their staff at a meeting on Tuesday.
Drivers Lewis Hamilton and Nico Rosberg have won 13 of this season's 16 races to earn the constructors' world championship, netting Mercedes £40million in the process.
At least £7million of the prize money will be distributed between staff, including cleaners and caterers, with all 700 employees set to receive £10,000 each, team boss Toto Wolff will announce.
Advertisement
The father of Formula One driver Jules Bianchi says his son will continue to fight for his life
Read the full story ›
Lewis Hamilton has won the first ever Russian Grand Prix.
Hamilton's win and Nico Rosberg's second-place finish helped Mercedes secure the Formula One constructors' championship.
Mercedes' Lewis Hamilton has taken pole position ahead of tomorrow's Russian Grand Prix after finishing first in qualifying.
F1 team Marussia will race with only one car in this weekend's race in Sochi, Russia, out of respect for their driver Jules Bianchi.
In a statement on the team's website, Marussia said they would run a single car, driven by Bianchi's team mate Max Chilton, in the Russian Grand Prix.
"The Team feels strongly that fielding a single car, that of driver number 4, Max Chilton, is the appropriate course of action under the difficult circumstances of the weekend", the team said.
Bianci remains in a critical but stable condition in hospital in Yokkaichi, Japan, after he was seriously injured in the Japanese Grand Prix in Suzuka last weekend.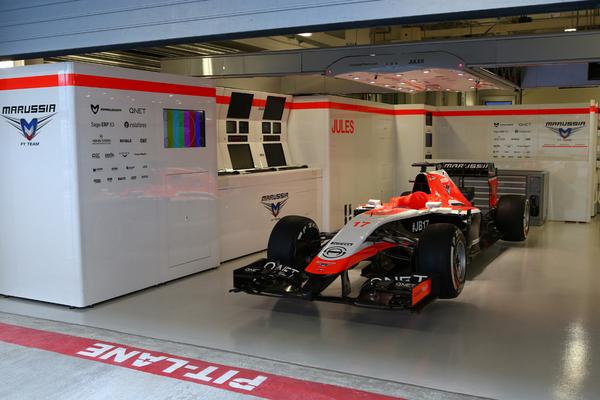 Load more updates