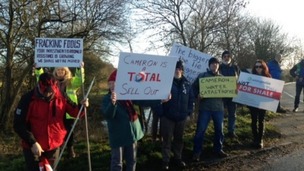 The potential for fracking shale gas in the UK is huge but so too is the opposition to the process.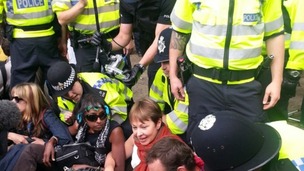 Green MP Caroline Lucas was among those arrested at a sit-in aimed at halting plans to drill for shale gas in a West Sussex village.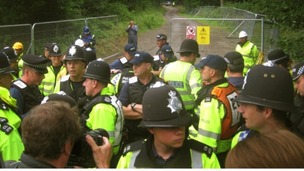 As campaigners in Balcombe begin a five-day camp in protest at fracking, supporter Tisha Brown tells ITV News why it's such a crucial issue.
Live updates
Around 1,000 anti-fracking demonstrators have marched through Manchester in what organisers described as a "party atmosphere".
The protesters gathered in Piccadilly Gardens, in the city centre, before moving to Cathedral Gardens for speeches.
The event is thought to have been one of the biggest protests yet in the UK against the controversial shale gas extraction process.
Those taking part included members of the protest camp at Barton Moss, in Eccles, Salford, where test drilling is being carried out.
Greater Manchester Police tweeted:
Thanks to those who organised or took part in today's protest - around 1,000 people took part and we didn't have to make any arrests
Concerns have been raised over the risks of giving fracking the go-ahead in flood-prone areas of the UK, as parts of the country face continued flooding.
Greenpeace said licences had been given to companies to potentially drill for shale gas and oil in some areas of Somerset that have been hit by flooding.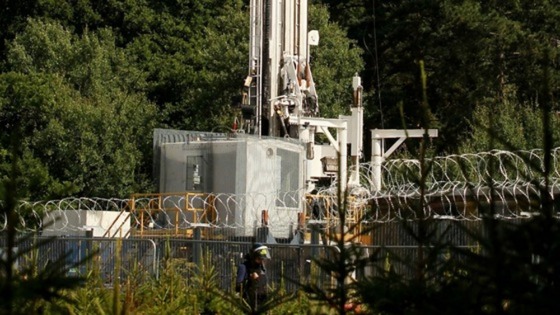 Greenpeace's chief scientist Dr Doug Parr, said: "If fracking had already gone ahead in some of the licensed areas in Somerset, flood-hit communities could now have more to worry about than just high water".
A Department of Energy and Climate Change (Decc) spokeswoman said: "The environmental regulator will assess flood risk where it is a significant risk to a site, and their assessment would be considered by the local planning authority before granting planning permission".
Read: Britain could be facing 'weeks of storms' Met Office report says
Advertisement
Fracking company announces new Lancashire sites
Granada
The Chief Executive of the company behind fracking in Lancashire has said his company are "committed to being a good neighbour".
Francis Egan, Chief Executive of Cuadrilla, said:
"We've been working hard to assess our site options and have undertaken extensive technical and geological analysis.As a result of this work, we have decided to focus on just two sites at this time.

"This will allow us to reduce the potentialimpact on the local area during exploration while still gathering the important information we need to determine howmuch gas could be recovered.

"We're committed to being a good neighbour and to talking with the community at everystage of the process."
Fracking company announces new Lancashire sites
Granada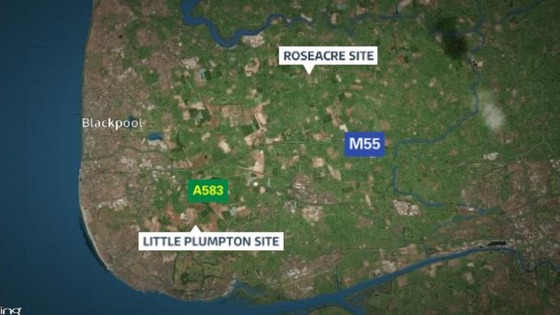 Energy company Cuadrilla intends to drill at two new sites in Lancashire.
A statement said:
"The company intends to apply for planningpermission to drill, hydraulically fracture and test the flow of gas from up to four exploration wells on each of the sites".
Fracking company announces new Lancashire sites
Granada
A company drilling for shale gas on the Fylde coast says it will drill at two new sites, and drill a total of eight new wells.
The sites are located near to Roseacre and Little Plumpton.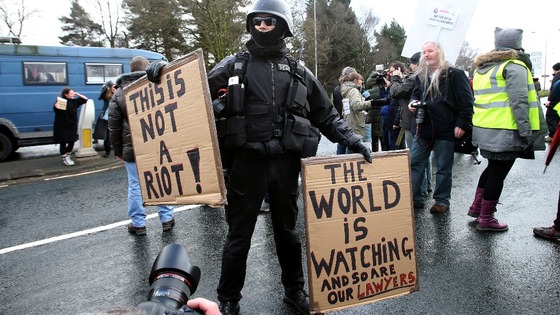 Hundreds of anti-fracking protesters have marched towards Barton Moss in Greater Manchester, where fracking engineers are looking for shale gas.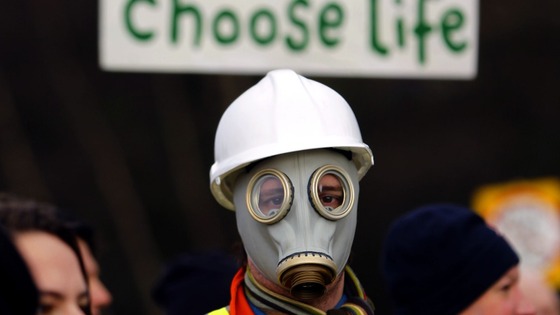 Between 250 and 300 people walked from the AJ Bell Stadium to Barton Moss protest camp.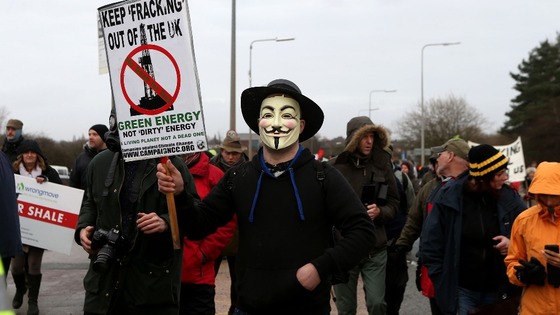 Read more on Granada: Hundreds march in anti-fracking protest
Advertisement
Anti-fracking protesters are heading up to Barton Moss on the outskirts of Manchester to join a demonstration.
There have been regular protests at the proposed fracking site where energy firm iGas has started exploratory work.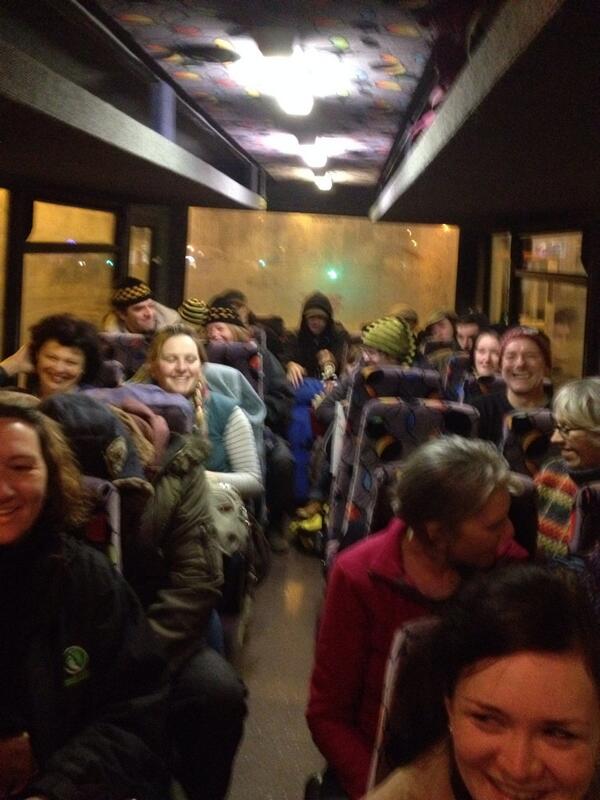 PM favours 'cash for homes' near shale drilling sites
David Cameron said he favours cash payments to householders in compensation for the inconvenience caused by shale gas drilling near their properties.
The idea is under consideration as part of a package of financial incentives to encourage communities to accept a new wave of "fracking" wells, which Mr Cameron said could supply Britain's gas needs for the next 30 years and create 74,000 jobs.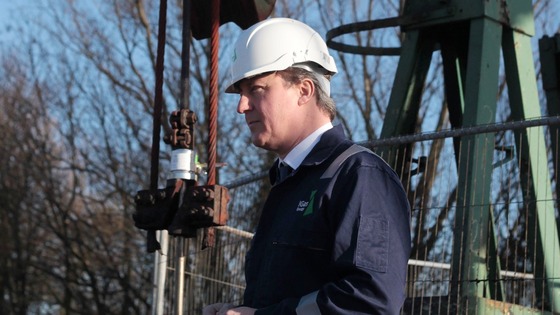 The Prime Minister said that shale gas represents a "real opportunity" for the UK, and accused some opponents of being driven by an "irrational" reluctance to see any new carbon-based energy technology succeed.
He told the Commons Liaison Committee there would be "a serious amount of money" going into communities which accept shale gas wells, though it has yet to be decided how that cash should be split between county, district and parish councils
PM favours 'cash for homes' near shale drilling sites
David Cameron is set to face questions about his support for fracking when he appears before senior MPs today.
The Prime Minister will be asked about the Government's wider energy policy during a 90-minute meeting with the Liaison Committee, with shale gas policy one of the topics likely to be raised by the MPs.
The meeting comes after yesterday's announcement by the Government to allow councils that give the controversial shale gas and oil extraction method the green light 100% of the related business rates.
PM favours 'cash for homes' near shale drilling sites
The Department for Energy and Climate Change has tweeted an infographic outlining the stages of shale gas and oil, from the exploration stage through to decommissioning.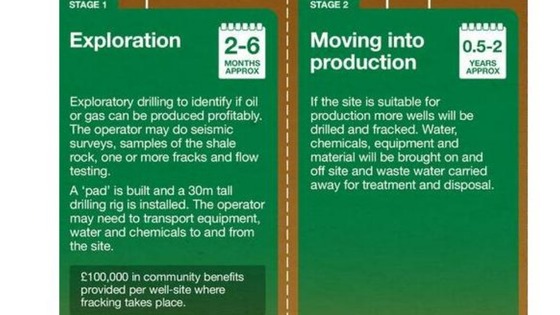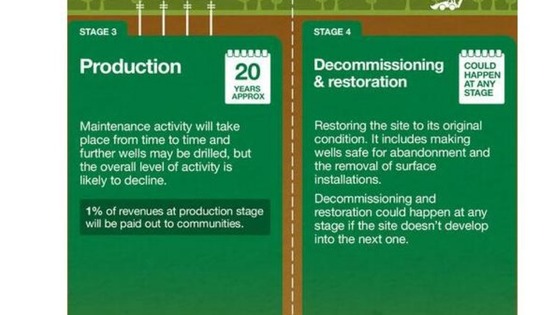 Load more updates
Back to top