A dentist who has been accused of mutilating the mouths of more than 100 patients is set to go on trial.
Read the full story ›
David Cameron and Francois Hollande today met for a one-day UK-France summit to discuss security and international issues, including the migration crisis and the conflicts in Syria and Libya.
Among the agreements reached during the summit, the two leaders:
agreed to invest 2bn euros in a project to build a next-generation multi-role drone with a view to making it operational after 2030.
called on the Syrian government and its Russian ally to immediately end attacks on Western-backed rebels, saying all sides had to fully implement a cessation of hostilities deal and allow unfettered access to besieged areas.
called on Russia to use its influence on separatists in eastern Ukraine to stop the violence there and urged the Ukrainian government to unify its efforts to implement reforms.
announced a £17m investment in enhanced security in Calais, as well as moves to move migrants from the port to facilities elsewhere in France.
Advertisement
A group of migrants and refugees have sewn their lips together in protest over treatment in the temporary camp known as The Jungle.
Holding up signs saying "Where is our freedom? Where is our democracy?", the group's graphic protest comes after French police used tear gas to clear people out of the camp in Calais.
Speaking to Reuters, one man - who was not part of the demonstration - said:
"I'm planning to go to UK, but how? The border is closed. I cannot live in the Jungle anymore because CRS (French police) no leave me alone, destroyed my shelter, and I don't know where my life is going."
More shelters have been destroyed after fires broke out at the 'Jungle' migrant camp in Calais overnight.
Read the full story ›
Volunteers are attempting to put out a fire at 'The Jungle' migrant camp in Calais.
ITV News Security Editor Rohit Kachroo reports that firefighters, surrounded by riot police, entered the camp to help them.
Earlier today, French authorities said activists were responsible for stirring violence in the camp.
Migrants who have been living in the Calais 'Jungle' camp are to be housed in containers there instead.
After a second day of clearing away makeshift tents, French authorities want to move 1,000 migrants into the containers, but most don't want to go.
They say there is not enough room for everybody - and getting to Britain is still the dream.
The camp has been a temporary home to around 4,000 people, many of whom still hope to make it across the Channel.
Advertisement
Save the Children has described the scene at the Calais "Jungle" camp as "very chaotic" and said dismantling it meant the problem was just being moved to other camps "in worse condition."
Speaking from Calais, Ginny Howells, UK emergency manager with the charity, said: "They are all just incredibly worried and anxious.
"People are dispersing into the northern part of the camps - it's really just moving the problem to other camps, which are in a worse condition.
"No one wants the Jungle to exist but until you've worked with them, don't demolish the community structures that have been built up."
Demolition teams have moved in for a second day to continue dismantling part of the Calais "Jungle" camp.
Riot police are on the scene armed with CS gas launchers.
On Monday, migrants clashed with riot police after the authorities moved in to begin clearing part of the camp.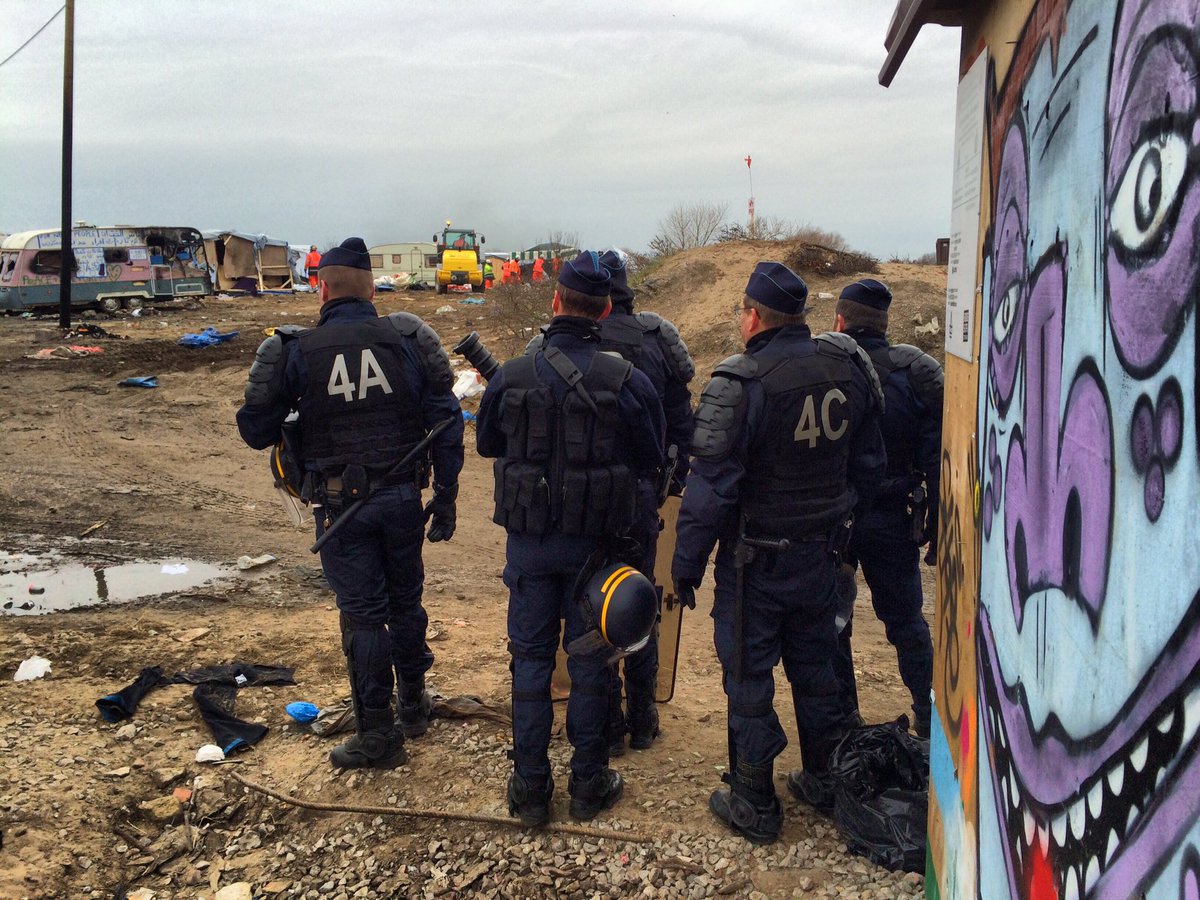 Water cannons are being moved into position outside the Calais "Jungle" as authorities look to continue dismantling part of the camp.
Riot police and demolition crews could be seen at the camp this morning.
It comes after violent clashes between riot police and migrants on Monday as the authorities moved in to begin to dismantle part of the camp.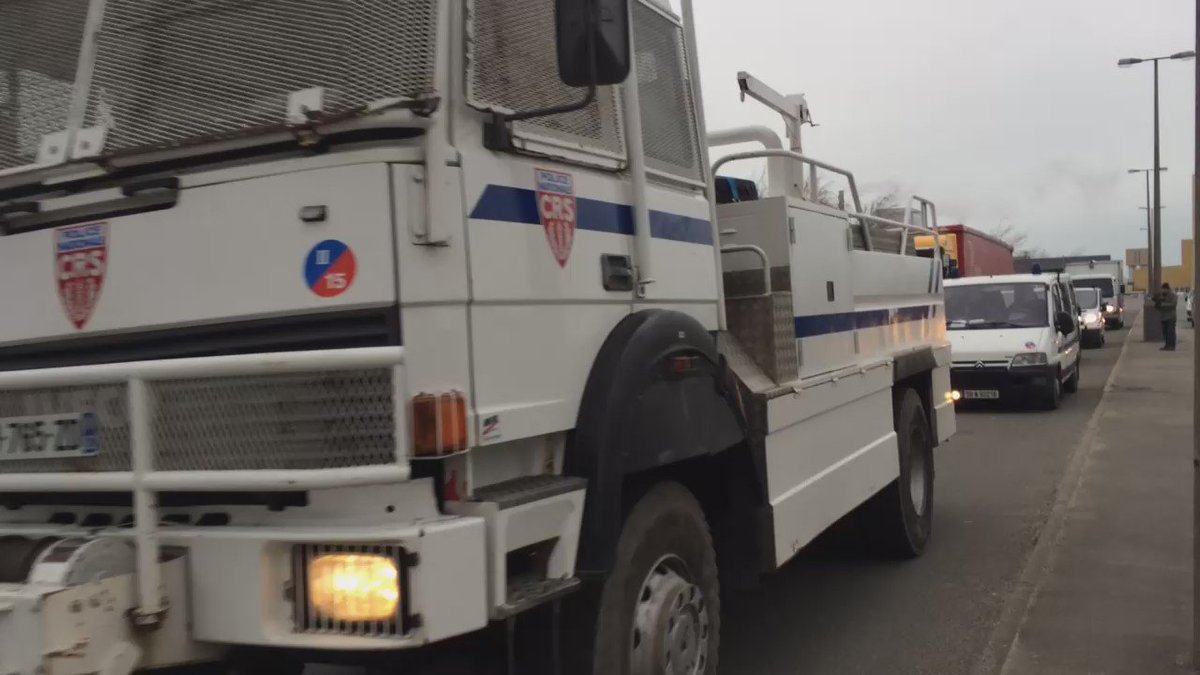 Work to clear part of the so-called Calais "Jungle" camp is set to continue today.
It comes after fierce clashes broke out between migrants and riot police on Monday as authorities moved in to begin to dismantle part of the camp.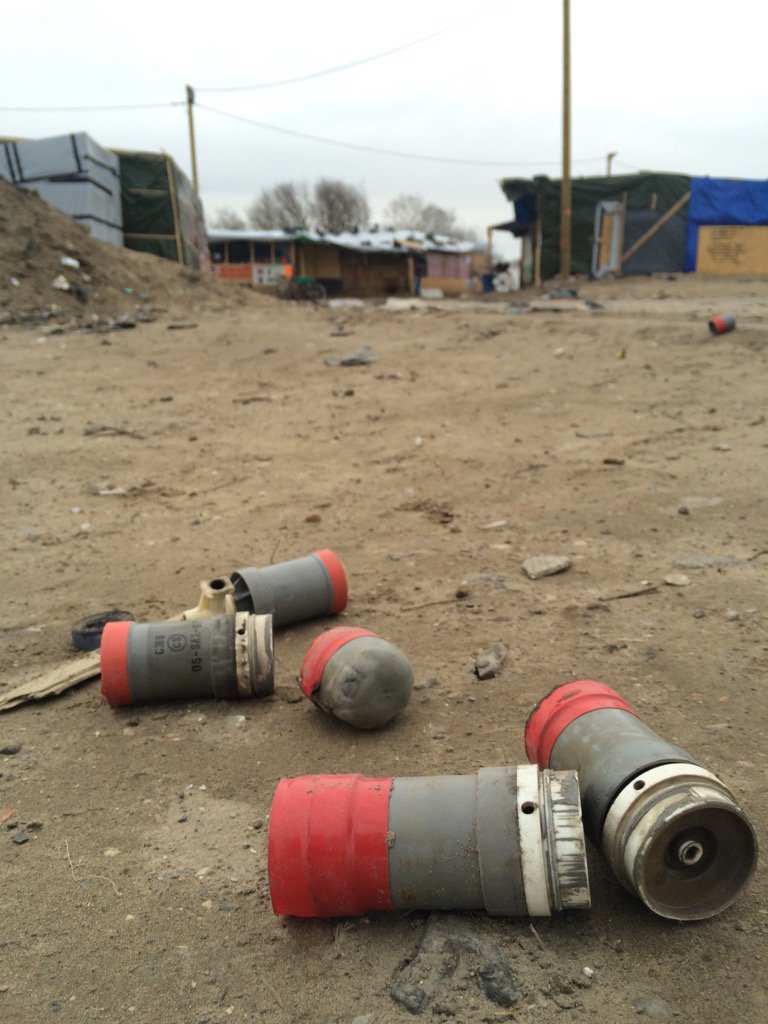 Last week a judge in Lille ruled that a partial clearance of the camp - excluding social spaces such as schools and places of worship - could go ahead.
French authorities want to relocate people from the squalid site to heated containers nearby or to centres around France.
Load more updates