French President Francois Hollande has paid tribute to the 10 people killed in an accident involving two helicopters in Argentina.
"The brutal demise of our compatriots is an immense sadness," Hollande said in a statement.
French President Francois Hollande said if a lasting Ukraine peace agreement is not reached "we know the scenario ... it is called war".
Advertisement
President Francois Hollande has attended a crisis meeting with French cabinet ministers to discuss yesterday's attack on satirical magazine Charlie Hebdo.
Une nouvelle réunion interministérielle de crise est en cours à la suite de l'attentat d'hier à Charlie Hebdo http://t.co/uAnR5rLtXm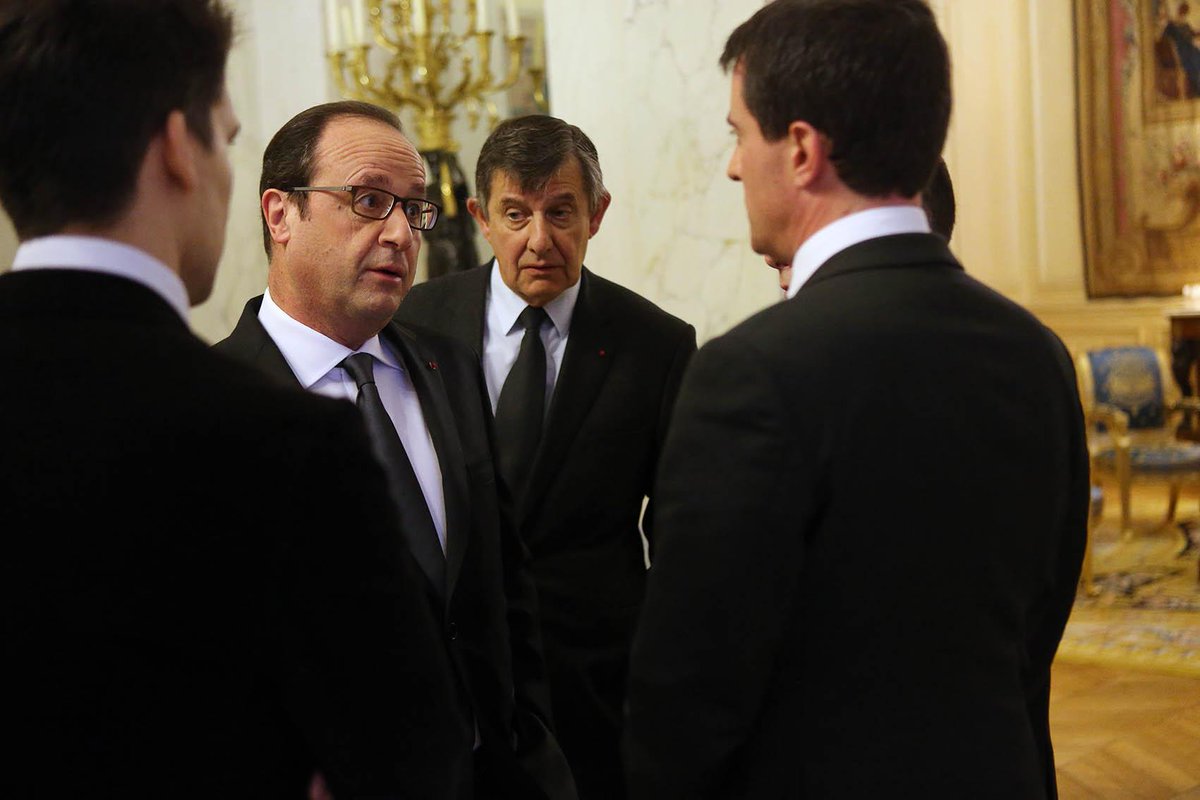 There have been 'several detentions' after the Charlie Hebdo shooting, Manuel Valls has said.
BREAKING: French premier says there have been 'several detentions' in search for 2 suspects in attack
French President Francois Hollande described the shooting at Charlie Hebdo's Paris office as a "terrorist attack", saying France was "in shock".
Speaking near the scene of the attack, Hollande told reporters: "We are at a very difficult moment. Several terrorist attacks have been impeded during the previous weeks.
"We are threatened because we are a country of freedom. We fight threats and we will punish the attackers."
"Eleven people are dead. We will look for the people responsible."
Two police officers are among the 11 people who died during an attack on the headquarters of satirical newspaper Charlie Hebdo, French President Francois Hollande said.
Four people were critically injured during the shooting at the paper's Paris headquarters, he added.
Advertisement
President Francois Hollande said French fighter jets will soon strike against Islamic State militants in Iraq once reconnaissance missions have identified targets.
When asked when French airstrikes in Iraq would begin, he told a news conference: "As soon as we have identified targets, that means in a short time frame.
"It will be air support to protect Iraqi soldiers and Kurdish Peshmerga forces to reduce and weaken this terrorist group."
Number 10 has tweeted this photo showing world leaders watching this morning's flypast at the Nato summit in Wales.
But French President Francois Hollande (far left) appears singularly unimpressed by the display as he looks in the wrong direction.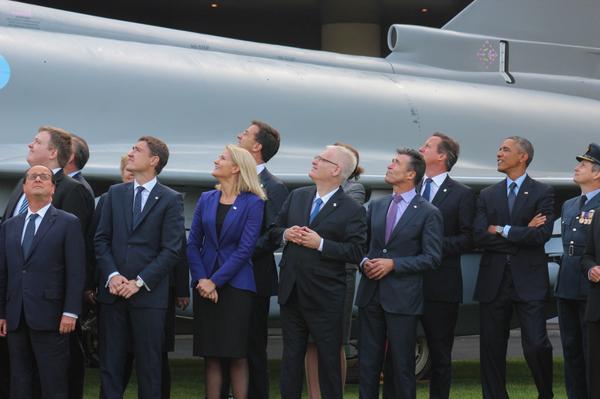 France's President Francois Hollande has said he will soon propose holding an international conference on Iraq and how to deal with the Islamic State insurgency.
Load more updates