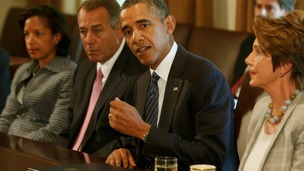 President Obama has received the support of prominent Republicans as he tries to gain backing for military action in Syria.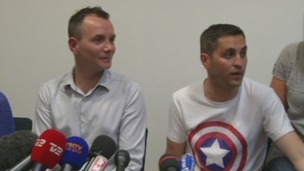 France's first same-sex marriage is a major test for a country that has seen violent protests over the new legislation in recent days.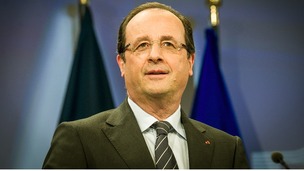 One year on, most in France are longing for their President to up his game. Their leader's verbosity is not considered an asset.
Live updates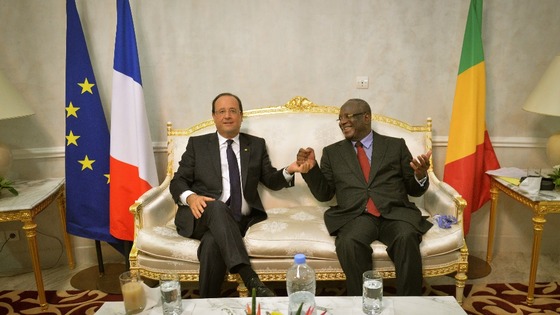 French president Francois Hollande has suggested for the first time on that Paris could arm Syrian rebels in a "controlled framework" given that they were now caught between the Syrian government on one side and radical Islamists on the other.
Hollande told a news conference:
"I assess that the Russians regularly send them (weapons), but we will do it in a broader context with a number of countries and in a framework that can be controlled because we cannot accept that weapons could fall into the hands of jihadists that we have fought against here (in Mali),".
Child beauty pageants are set to be banned in France to prevent the "hyper-sexualisation" of those under 16, with authorities promising tough action against anybody who breaks the law.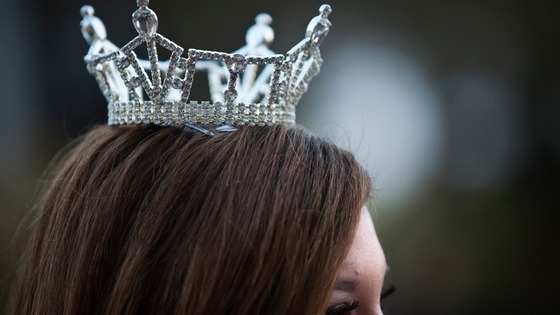 Judging children under the age of 16 on physical appearance will become illegal and anybody caught trying to organise a pageant could face up to two years in prison and a fine of €30,000 (£25,190).
The law on beauty contests was part of a new "equality bill" in France, which also included legislation on unequal pay, domestic violence and parental leave.
That bill was passed by the National Assembly and will become law after President Francois Hollande signs it.
Michel Le Parmentier, the organiser of France's annual "Mini-Miss" contest, threatened to take the pageant to Belgium and said that regulations, instead of a ban, should have been implemented.
Advertisement
UN: Sarin used in Syria attack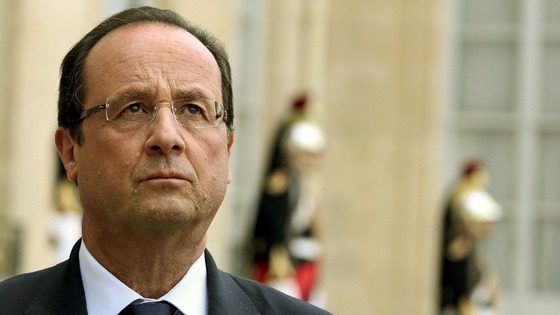 Speaking yesterday, French president Francois Hollande said his country would work with Britain and the US to prepare a threat of sanctions in case a UN Security Council resolution was not complied with by Syria.
"We will work on it as soon as tomorrow with the U.S and British Foreign Ministers," he said.
"Then Laurent Fabius will go to Russia to meet with his Russian counterpart to end this process, and we could vote on this resolution before the end of the week.
"This does not mean that we would be done with the case. The violence is still ongoing, the war in Syria is still ongoing so the next step will be to find a political solution."
He added: "I want to be absolutely clear that the military option must remain. Otherwise there won't be pressure."
Syria 'to comply' with resolution
French President Francois Hollande has called for a UN resolution on Syria backed by the threat of punitive action to be voted on by the end of the week.
Speaking on French television, Hollande said that while a political and diplomatic solution to the wider Syrian conflict was possible, the option of military strikes must remain on the table.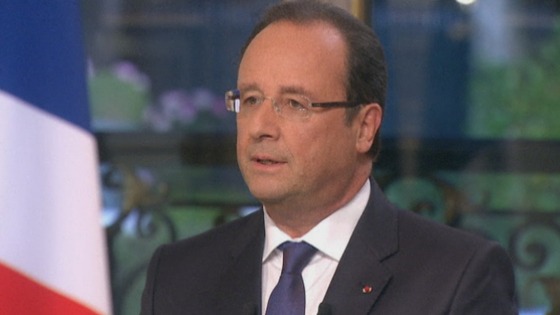 He called the US-Russian removing Syria's chemical weapons an "important step" towards a possible political solution to the conflict.
Hollande told France's TF1 television, "It must include the threat of sanctions - that there is some kind of sanction if it is not applied."
France's President Francois Hollande has reportedly accused the Prime Minister of committing a "schoolboy error" in asking Parliament to vote on a possible strike in Syria.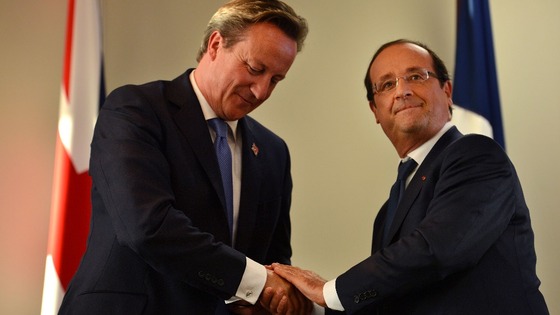 The comments were allegedly made last week in a briefing to reporters at France's investigative and satirical magazine, Le Canard Enchainé.
The French premier is cited as saying that Mr Cameron has emerged "weakened" after failing to persuade MPs to vote in favour of military action.
G20: 'UN paralysed over Syria'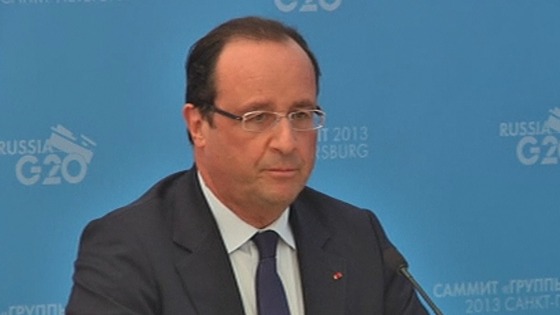 French President Francois Hollande said US President Barack Obama told him that a Congress vote on military action in Syria is expected in the middle of next week.
Advertisement
French voters split over Syria
France's President Francois Hollande is under pressure to follow the US and British examples and ask parliament to vote on possible military action in Syria, according to local press reports.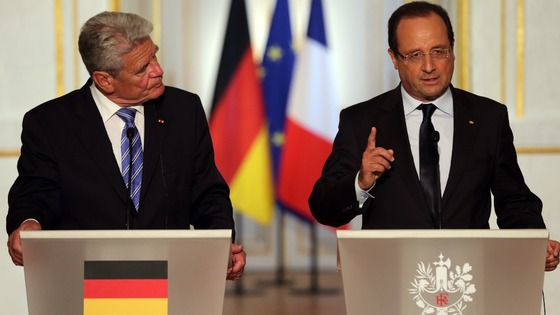 The National Assembly is due to debate the issue later today, but a vote is not scheduled.
Under French law, Mr Hollande is not obliged to seek parliamentary approval for military action until four months after its start.
Speaking at a joint press conference with his German counterpart on Tuesday, Mr Hollande reiterated his expectation that other countries would join his calls for a military response.
Read: Hollande: 'France will not act in Syria without the US'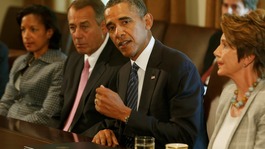 President Obama has received the support of prominent Republicans as he tries to gain backing for military action in Syria.
Read the full story
French voters split over Syria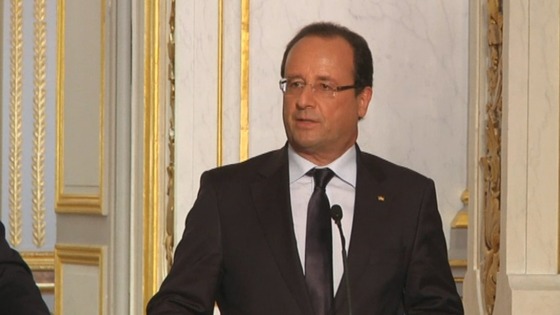 French president Francois Hollande said that if the US Congress votes against military action in Syria, France would not intervene alone.
Arab League backs UN action
French President Francois Hollande said his country could take part in action against Syria without Britain, Reuters reports.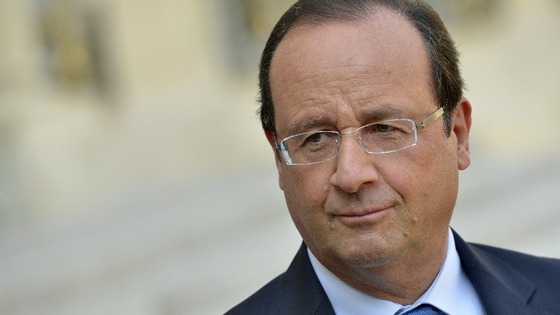 He added that the alleged chemical weapon attack caused "irreparable" harm to the Syrian people and must not go unpunished.
Hollande said he supports "firm" action against the Assad regime and that France is ready and will work with its allies.
The French President said "all options" are on the table for an intervention in Syria.
Load more updates
Back to top