Pope Francis has suffered a setback as hardline Catholic bishops vetoed his proposal for a wider acceptance of gay people and Catholic divorcees.
Despite Pope Francis warning traditionalists against "hostile rigidity" before the vote, bishops rejected language aimed at welcoming gay people and divorcees who have remarried into the Catholic Church.
Bishops said the document, which spoke of "accepting and valuing their (homosexuals') sexual orientations" and giving gays a "welcoming home", threatened to undermine the traditional family.
The final version said anti-gay discrimination is only "to be avoided".
Gay rights groups expressed disappointment at the decision.
It is "unacceptable" that footballers still feel the need to hide their sexuality out of fear of abuse, a Liberal Democrat minister has said. Stephen Williams has called for anti-gay abuse to be tackled "with the same vigour" as racism.
Football clubs in England and Wales have done a frankly remarkable job at cracking down on racism since it was rife in the 1970s.

With the occasional exception that draws deserved criticism from fans up our game is leagues ahead of many of our European neighbours when it comes to integration.
– Stephen Williams, Liberal Democrats
Advertisement
Homophobia on the football terraces should be met with the same zero tolerance as racism, a Liberal Democrat minister has said.
Communities Minister Stephen Williams called for clubs, the Football Association and the police to tackle anti-gay abuse with the same vigour as racial discrimination.
The Belfast bakery that refused to make a cake featuring a pro-gay marriage design said they are standing up for their Christian beliefs.
Read the full story ›
Michael Sam was filmed breaking into tears of joy as he received a phone call to learn that he had been drafted by the NFL's St Louis Rams.
ESPN posted the emotional footage on their YouTube channel:
Michael Sam has become the first openly gay player in a pro-American football team, after he was picked by the St Louis Rams during a draft.
After hearing of the news he would be playing for St Louis, he hugged, kissed and tweeted a picture of himself with his boyfriend to thousands of fans:
Thank you to the St. Louis Rams and the whole city of St. Louis. I'm using every once of this to achieve greatness!! http://t.co/QESdOJVzsw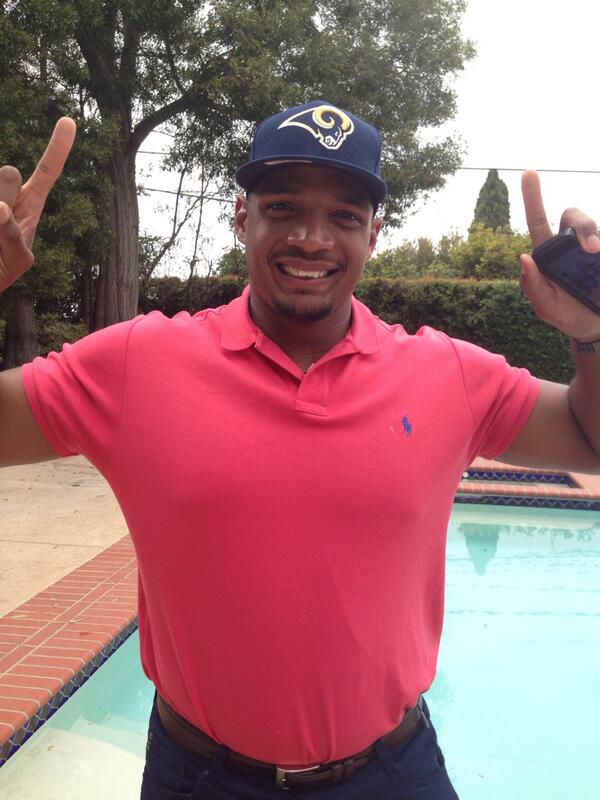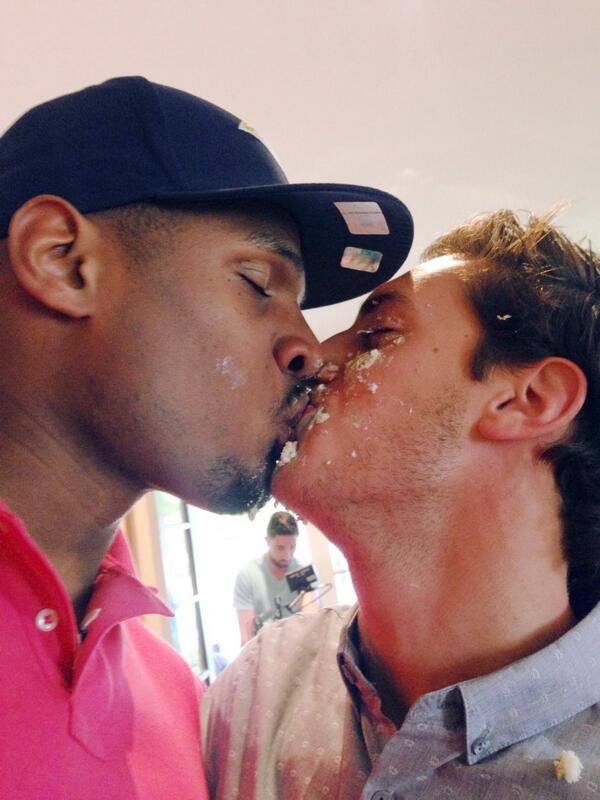 Advertisement
Computer game giant Nintendo has come under fire from equality campaigners for refusing to allow same sex marriage in one of its games.
Read the full story ›
Gay rights activists have marched through St. Petersburg carrying a banner saying "Love is stronger than war!". They were led through the May Day rally by an activist wearing a caricature model depicting President Vladimir Putin.
Russians celebrate the coming of Spring on Labour Day, May 1.
A Christian nursery nurse is claiming unfair dismissal after losing her job because she said she told a gay colleague that the Bible regards the practice of homosexuality as a sin.
Sarah Mbuyi says she only made the comments after being pressed on her beliefs by a colleague who initiated the conversation at Newpark Childcare in Highbury, north London, in January.
She is being supported in her case by the Christian Legal Centre, whose chief executive, Andrea Williams, said the Government has "seriously let down" the Christian community and criticised Prime Minister David Cameron for attempting to "mould Christianity to his political agenda".
Mr Cameron said earlier this week that Britain should be ''more confident about our status as a Christian country" and "more evangelical about a faith that compels us to get out there and make a difference to people's lives".
A Ugandan tabloid has published a list of what it called the country's "200 top" homosexuals the day after the country's president signed an anti-gay law.
The Red Pepper newspaper published the names, and some pictures,in a front-page story under the headline: EXPOSED!
The list included prominent Ugandan gay activists such as Pepe Julian Onziema, who has repeatedly warned that Uganda's new anti-gay law could spark violence against homosexuals.
ITV News' Africa correspondent, Rohit Kachroo, tweeted that Amnesty has called the list 'chilling'.
A day after Uganda's president signs anti-gay bill, local tabloid prints list of 200 gay Ugandans. Amnesty calls it 'chilling'
Ugandan president Yoweri Museveni enacted a bill on Monday that punishes gay sex with up to life in jail - a measure criticised as draconian in a country where homosexuality had already been criminalised.
A spokesman for Ugandan police Patrick Onyango said no homosexuals have been arrested since Museveni signed the bill.
Load more updates